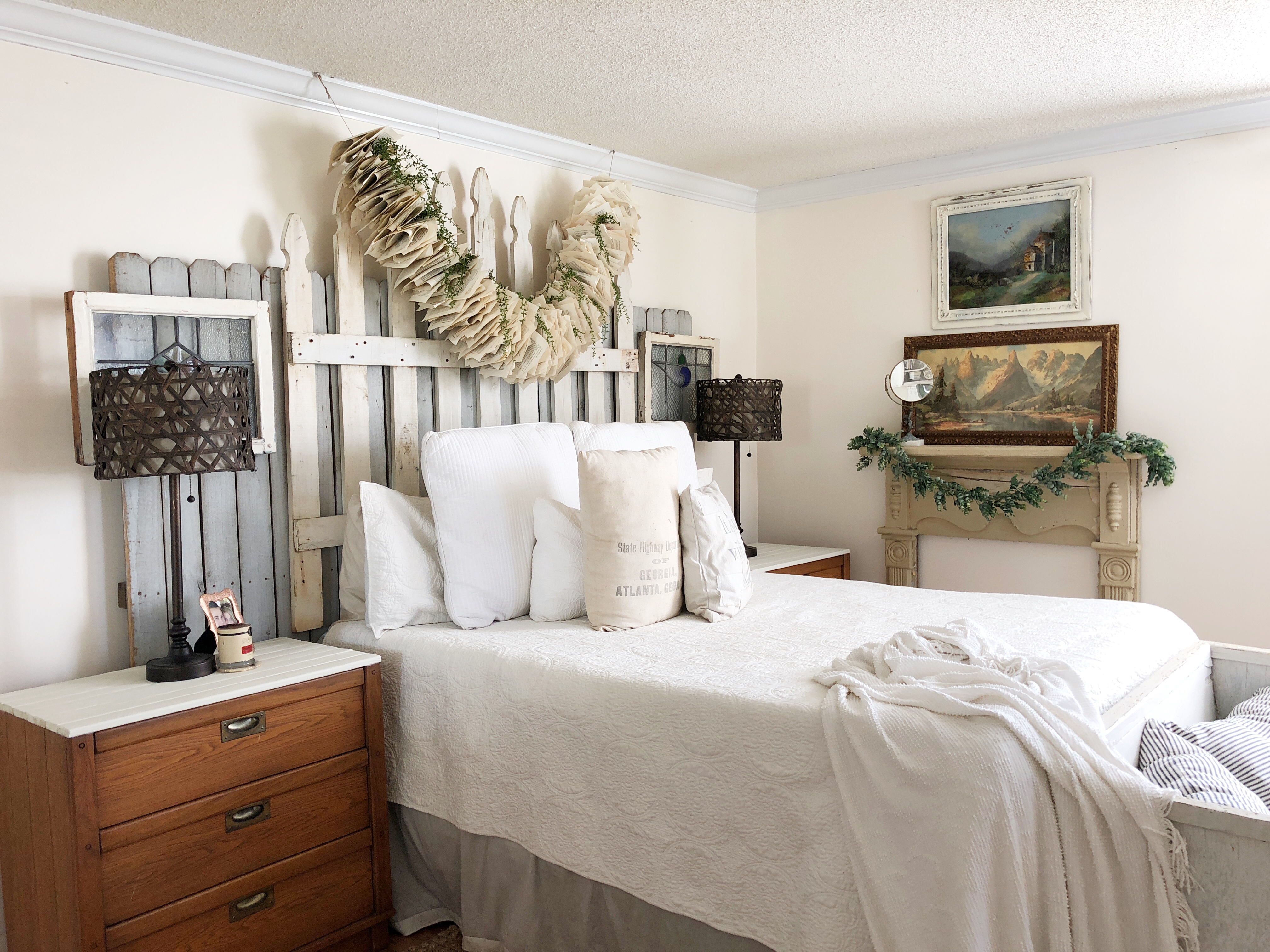 The thrill of finding a piece someone may call out of style and turning it into something beautiful is beyond fun to me. A few months ago I was browsing around a local thrift store and spotted these two large nightstands.. They looked like mini chest of drawers. I loved the hardware. Seriously, I'm always a sucker for cool original hardware. Just can't say NO to it. Sorta out of style? Yes. Workable in some way? Also, yes.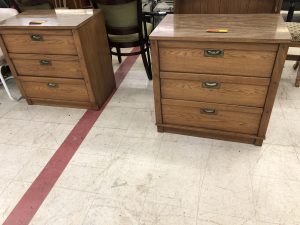 Standing in the thrift store, my mind began to race; thinking how can I make these look fabulous in my bedroom?
Options:
1 – Painting the entire piece.
2 – Painting just the shell and leave the drawers original.
3 – Change the hideous laminate top.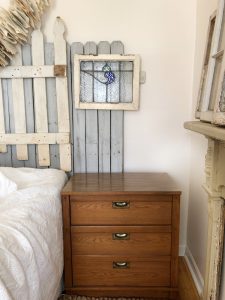 I decided the piece had enough options to be workable. I snagged the mini chests for $23 each. Once I was home, we placed them on either side of the bed and decided we would try the third option of changing out the top. We felt some white wood planks would be pretty.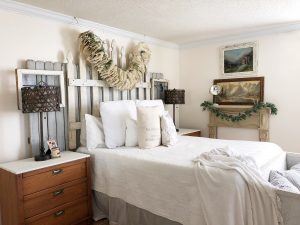 This is where sweet Aaron came in to help!!?(Such skillzzz) With his powerful muscles he ripped the ugly laminate top off just like The Hulk. ??Just kidding.. The top was held with four screws so he just unscrewed the top off.
Next, he took 1x2x8 common pine board from Home Depot and cut each plank to the length of the nightstand. After placing each board side by side horizontally he nailed them into place with his nail gun. Note – if you don't have a nail gun, you can always use regular nails and embrace a "rustic look".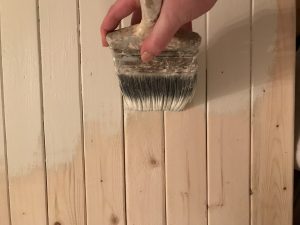 Finally, I grabbed some white paint and a paint brush and gave the tops two coats of paint. BAM!! We were done and had some awesome/unique/thrifty nightstands with MEGA amounts of storage.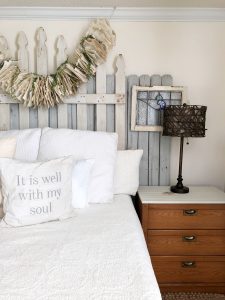 For now, I love the way these nightstands look beside our bed. Later I may try painting the rest with chalk or milk paint but as of now I'm embracing the warm wood tone in contrast with the white top.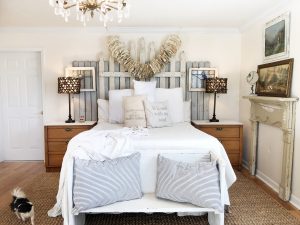 I truly hope this blog post encourages you to make pieces your own! Get a bargain and see what YOU can do to make it an original piece. This whole project from start to finish only took us a couple of hours and it was enjoyable! Thanks so much for reading my blog today!