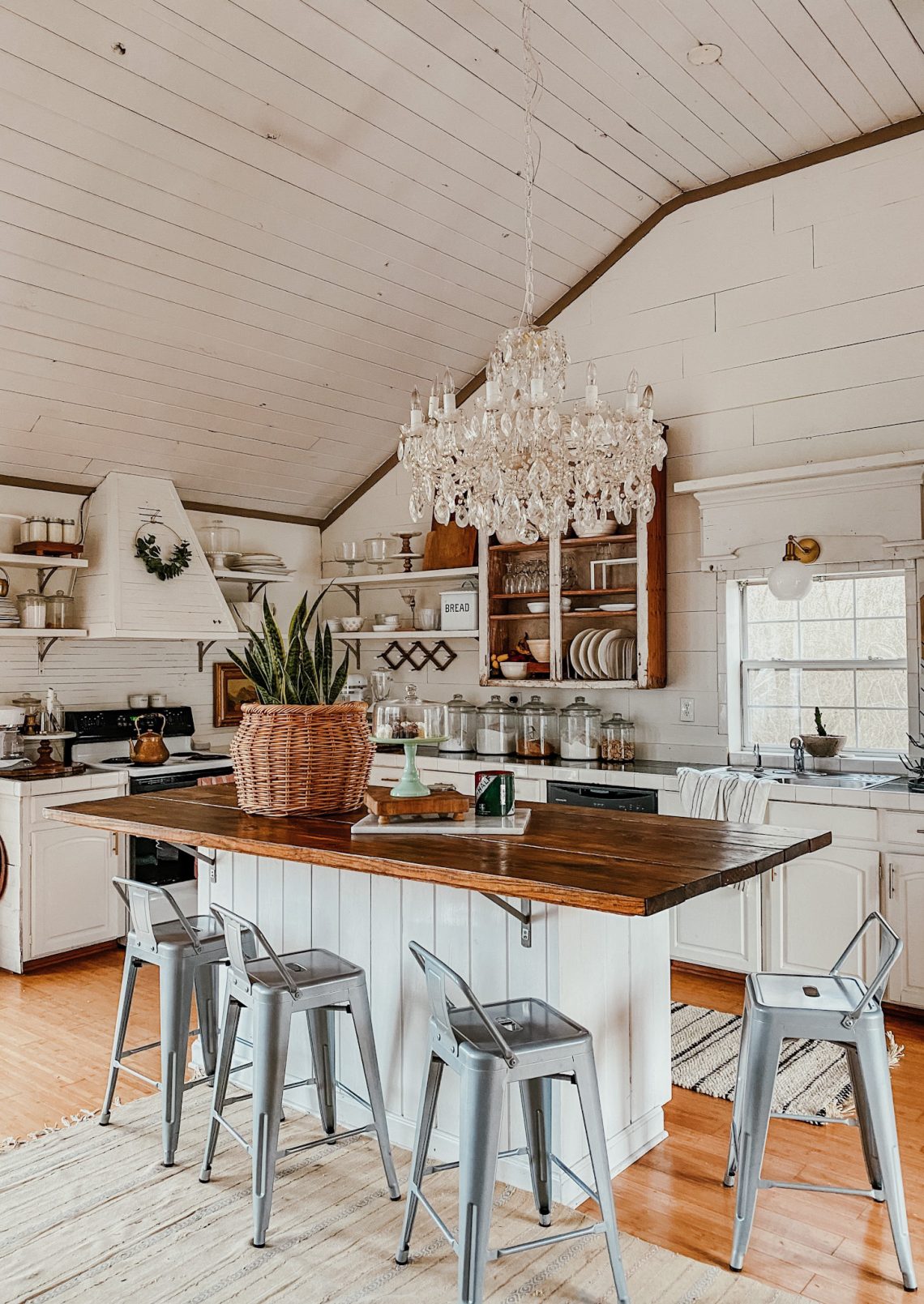 Simple Ways to Freshen Up the Kitchen
There are so many fun things you can do when it comes to sprucing up your kitchen. Whether you're adding a little spruce of greenery or incorporating a pretty pop of color, changing things up in the kitchen every once in a while will make it feel fresh. Keep scrolling for a few simple tips on refreshing your kitchen space!
SHOP MY FAVORITE KITCHEN REFRESH DECOR:
Add a live plant! I personally love real plants…they really do look awesome in a kitchen. My favorites are snake plants and pothos plants. A few simple touches of greenery can make a huge difference in a space like this. You can thank me later!
Add fresh kitchen towel. I love to change these out with the color. We leave one hanging on our stove handle and one hanging on our sink. The ones I get are only $3.99 and of great quality! They're useful and cute! This is an amazing way to add seasonal colors and freshening things up. 
Pop up a wreath. I so love a wreath in a kitchen! You can add them over a sink, on a window or on the range hood like I did! 
Change out the rug! Like many people, I keep a runner in the kitchen. As we all know, the kitchen is a high traffic area. The rug in your kitchen might be worn out and you might not even know it. Changing out the rug can really brighten up the space!