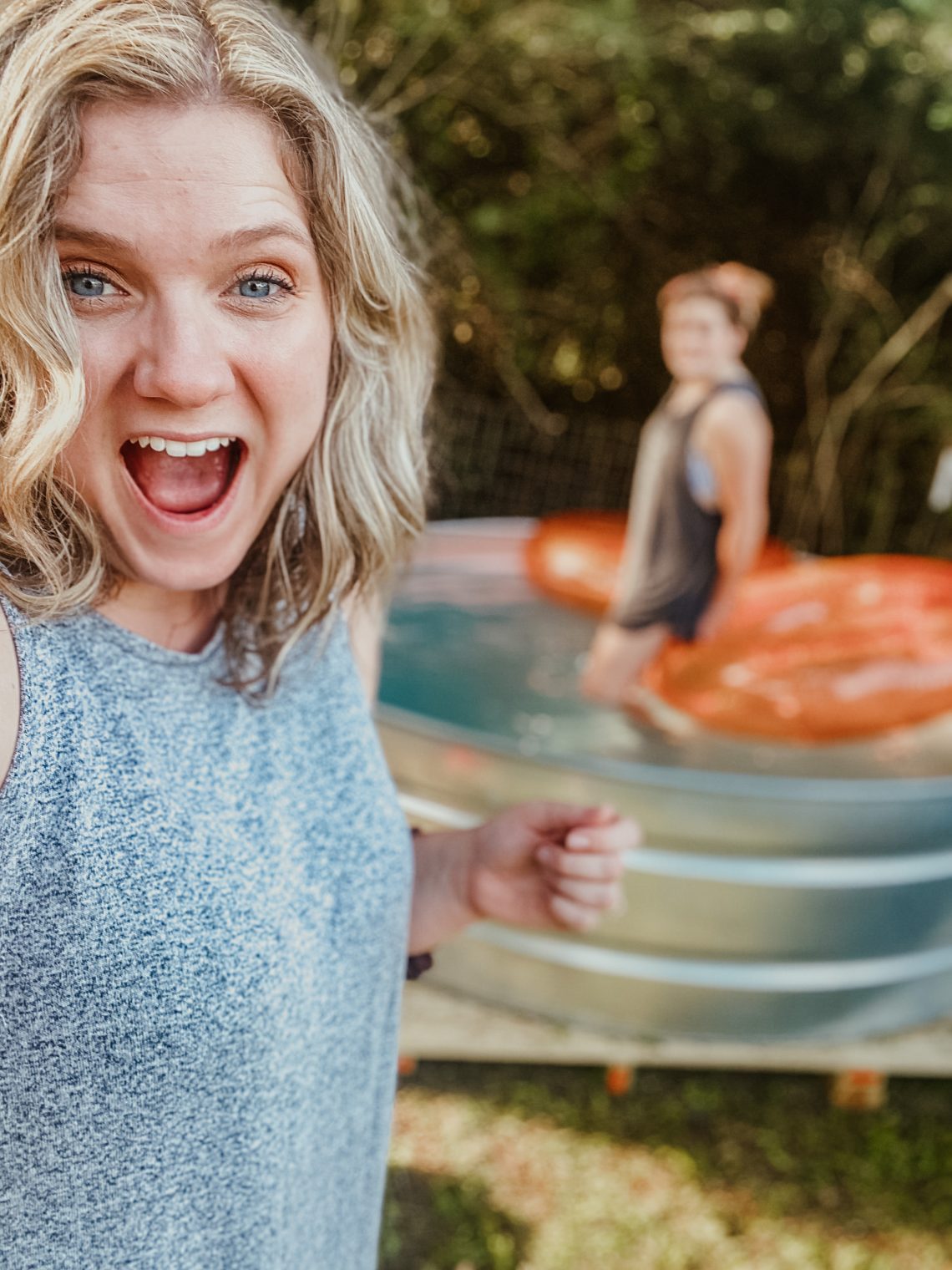 That's right! We went for it and invested in our own stock tank for a swimming pool! One day we definitely want an in-ground swimming pool, but this will do for now. We really wanted something to enjoy this summer, so we took the plunge! 
Details
The tank can hold up to 700 gallons, and it's 8 ft wide + 2ft deep. Only about $400 from Tractor Supply! I feel like we're going to live in it on the hot days, so the price was totally worth it to us. We also bought a filter for it, but it hasn't come in quite yet. I'll keep you posted on the filter details.
Yes, there is such a thing as a pretty stock tank
We decided to buy our stock tank one day and the next day we were already enjoying it! It's not pretty yet, but it sure is enjoyable. 
Stay tuned because we're going to make it pretty, and I'm excited for this project. Watch us glam it up with all the things!