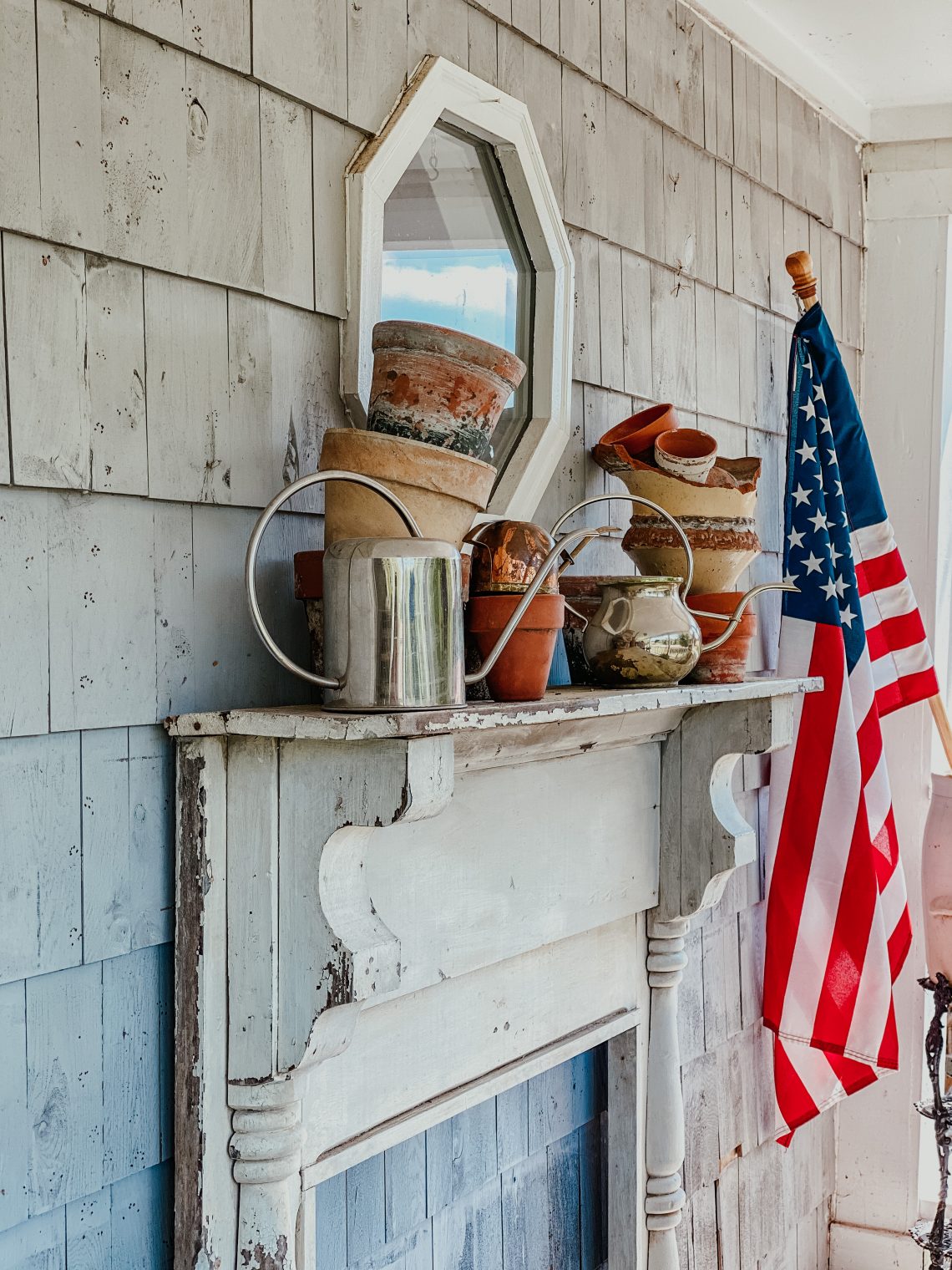 What to look for at Yard Sales and Junk Stores Right Now
It's that time of year when the air is warm and yard sales are happening. It's one of the most wonderful times of the season. Honestly, I like to make a day of my yard sale adventures and hit up all of the "junk" shops after pumping my breaks at each yard sale in town. Right now, these are the items I'm looking for at yard sales and junk shops! 
Watering Cans 
You'll likely notice a trend with this post, my mind is on outdoor items. Vintage watering cans are one of my favorite finds, but sometimes they are hard to find so you've got to hunt! It seems I have better luck finding these in the warmer months. Come to think of it, I actually found one at a yard sale last weekend.I like to look for old watering cans of all shapes and sizes.  I just think they're a fun way to incorporate vintage and antique vibes into your outdoor space.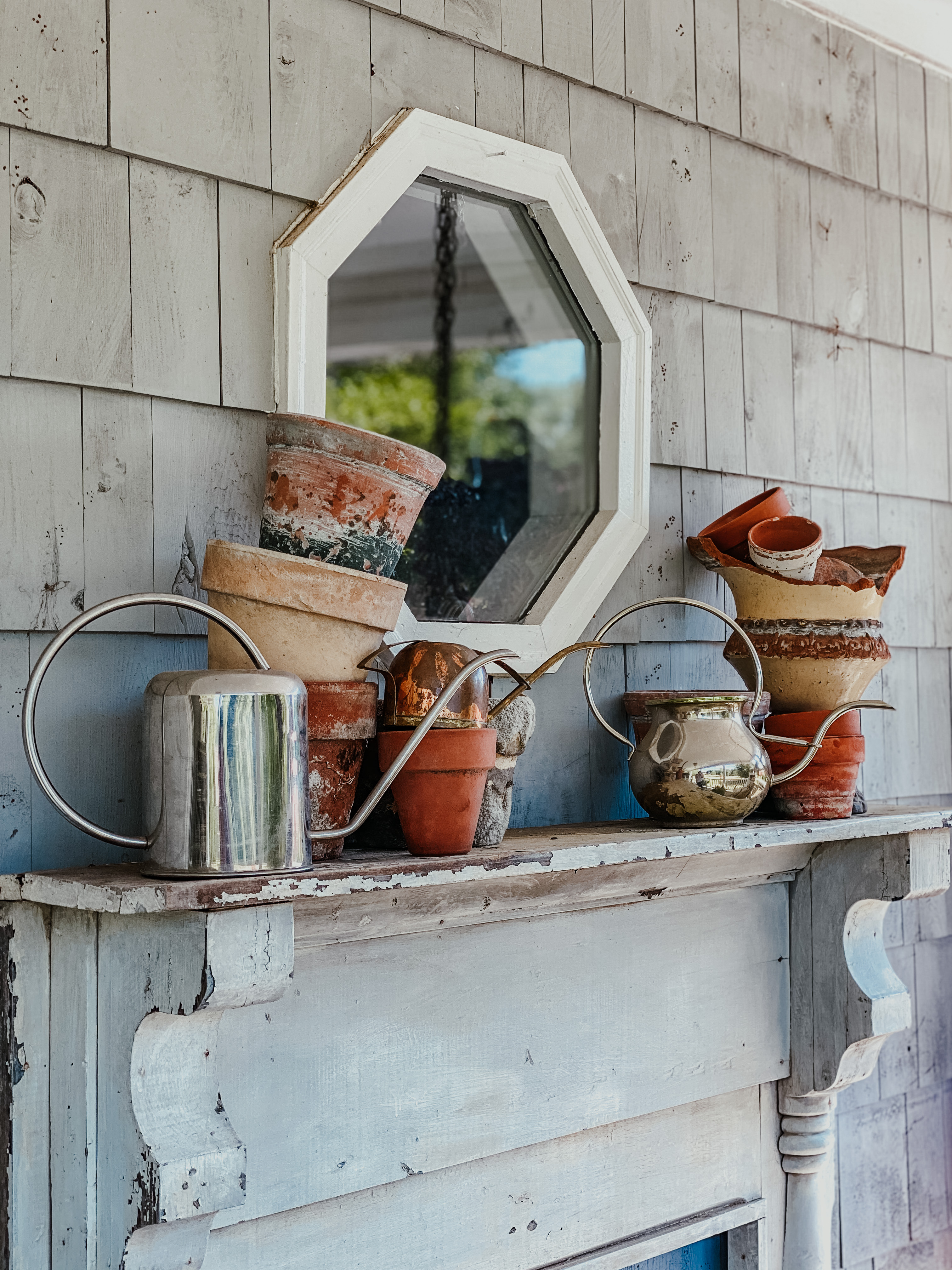 Terra Cotta Pots
YES! Give me all the old terra cotta pots.  Especially if they're peeling of old paint or even chipped! That's what I like to call earthy. I have good look finding these all year if I'm really searching. You've gotta look for them though! I never say no to an old pot if it's only a few bucks.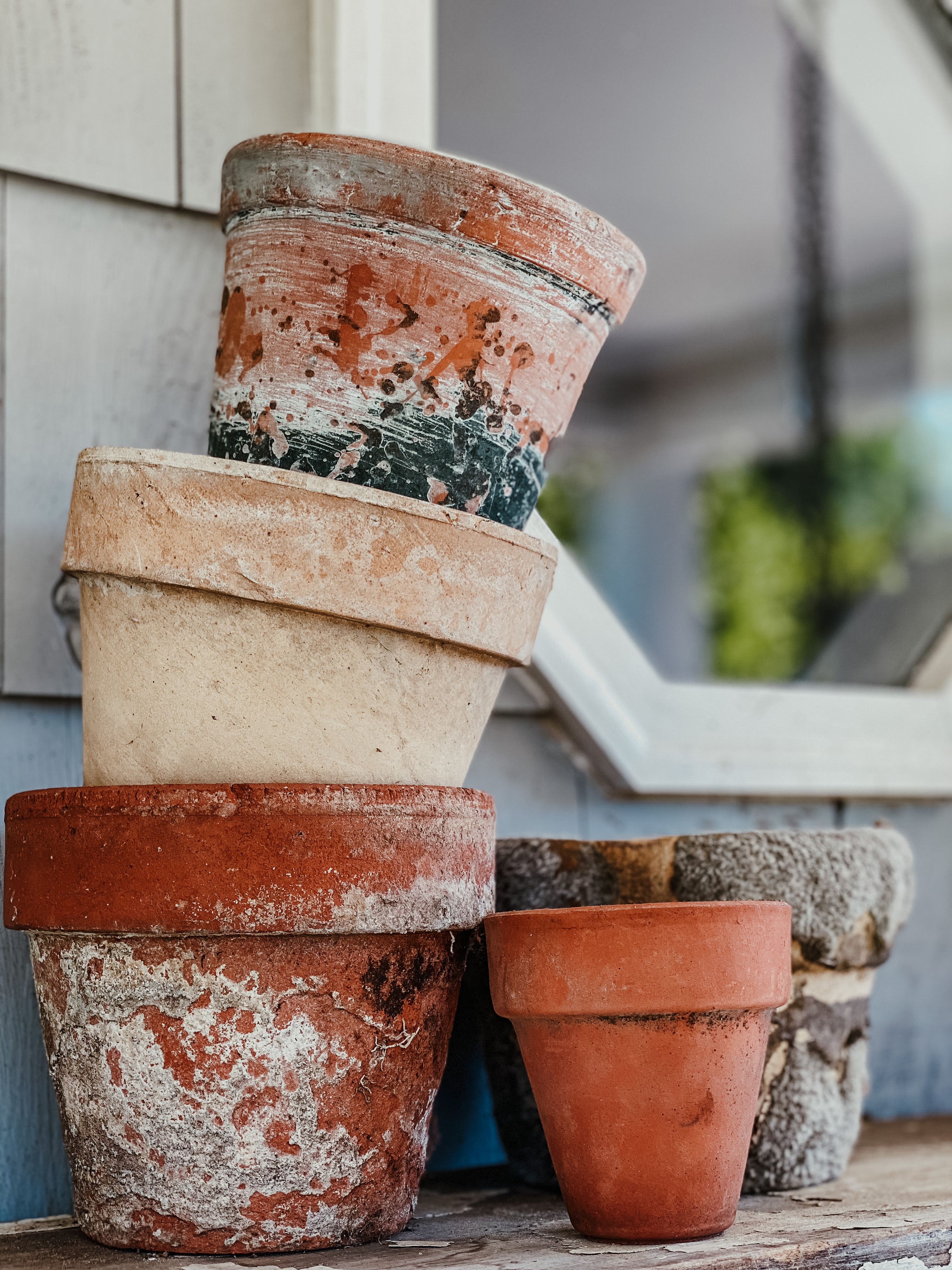 Old Patriotic Stuff
 I look for this because now's the time I reallllly want to use the old flags around our property. They can be hung on the mantel or porch. Here's one I got while junkin' and I just put it in the planter! I could go on and on about why I love patriotic home decor, but you get the picture!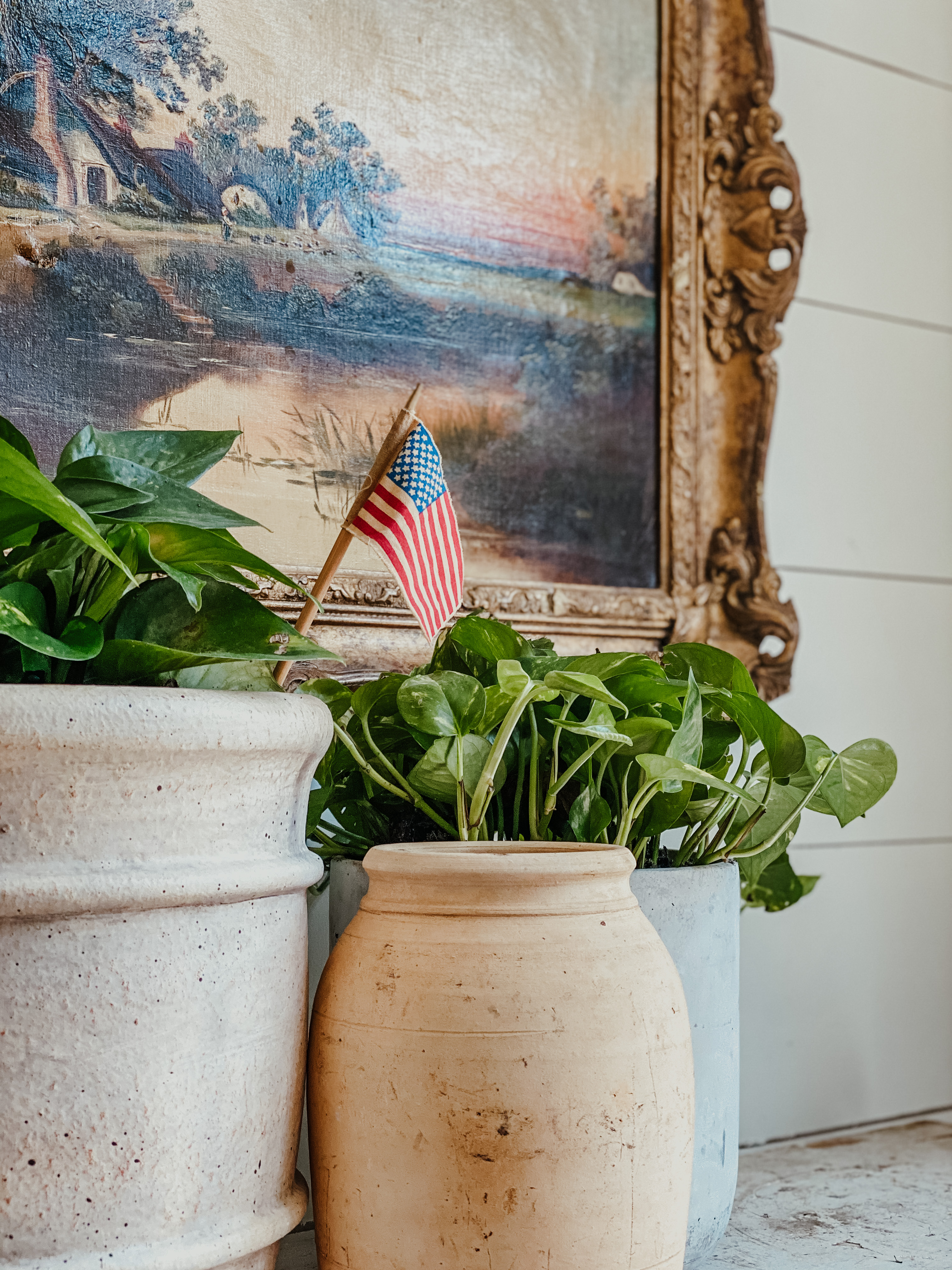 Yard Art/Furniture
Now's the time I really want to find that old concrete! I specifically hunt for beautiful yard statues and heavy planters. In my opinion, old concrete is the BEST, so I prefer to buy it second hand because the older the better! Also…funiture! You can find some beautiful patio sets at yard sales! Many times people dont want to move those when they're movin from home to home.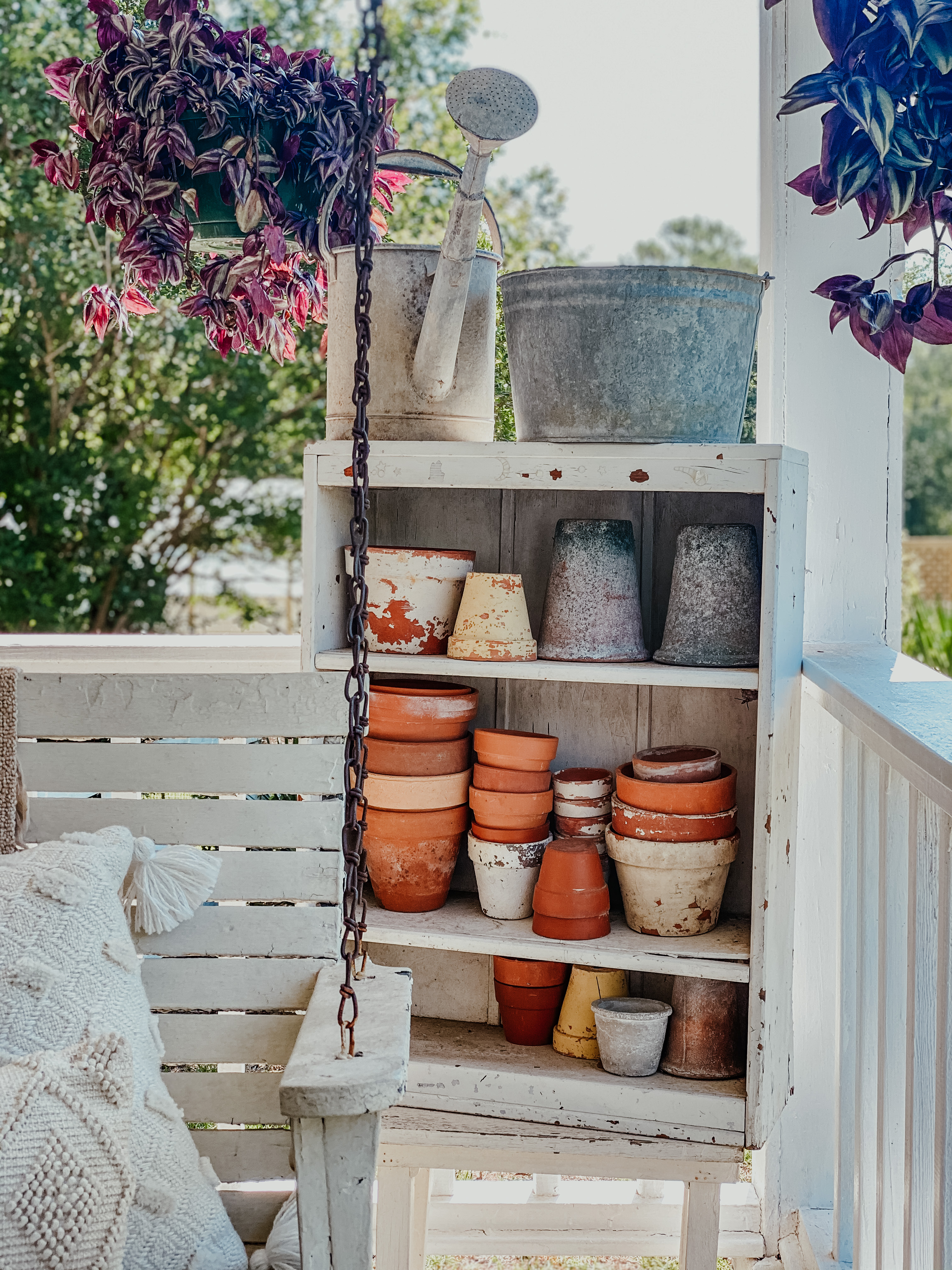 This was just a quick list of what to look for at yard sales and junk shops when you're out and about. Happy huntin'! And thanks so much for stopping by my blog today! I truly appreciate you!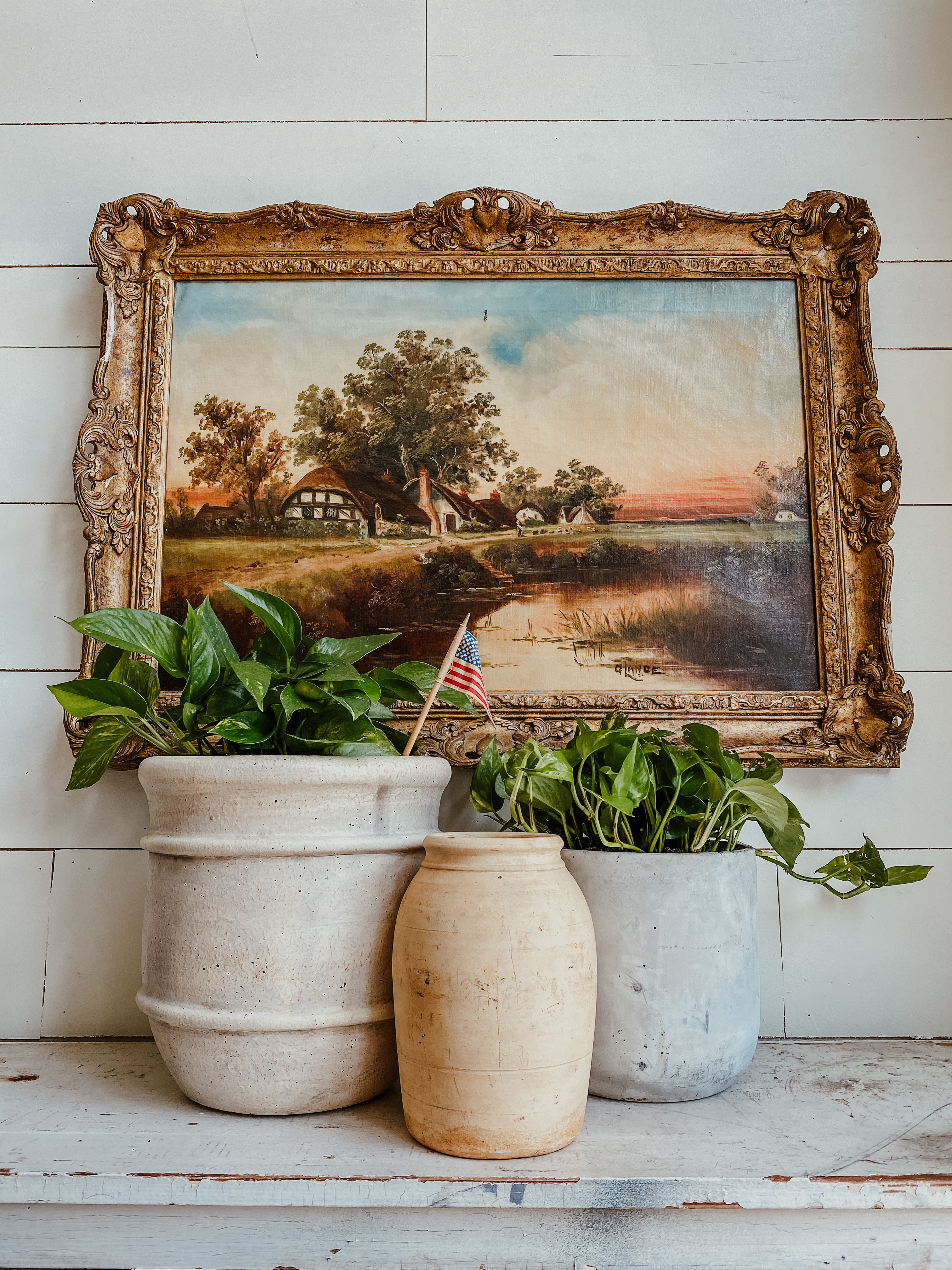 PIN THIS FOR LATER: