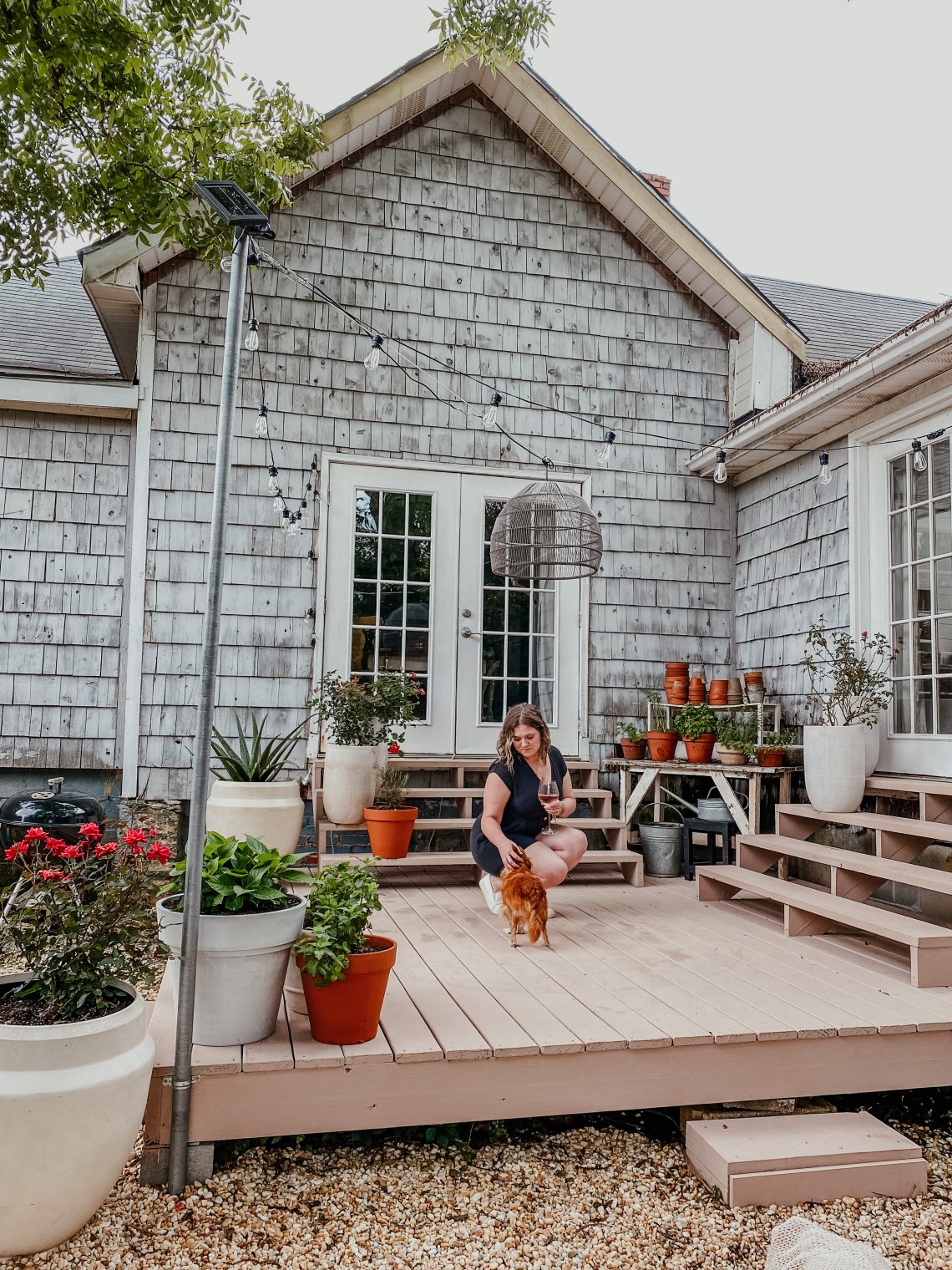 I painted our deck! I had a lot of questions on how I did it, and let me tell you, it was simple! So, I figured I would round up everything in a blog post. It's absolutely amazing the difference this afternoon project made.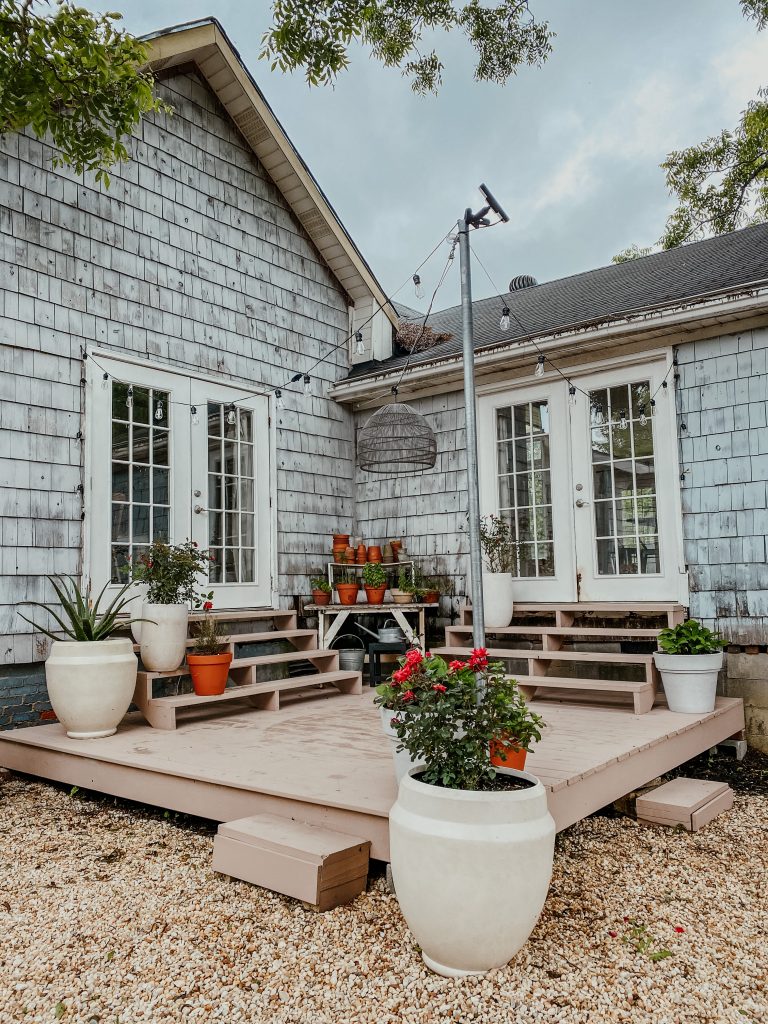 Type of paint 
I used a paint called Advanced Deckover by Behr. When purchasing this paint you'll find it comes in different textured finishes. I chose smooth. 
Color
There were lots of beautiful color options. This time I picked Rose Beige. It's the perfect rosey neutral! Never be afraid of paint colors! It's just paint! 
How I painted
You might be surprised when I tell ya, I used a big ol' paint brush! I bought a roller and a brush but ended up taking the roller back. I started with under the stairs then painted the stairs and next I just painted board by board working my way towards the end of the deck. 
Time
This project didn't take long at all. I didn't exactly time myself but I would estimate it took me less than 3 hours for our 12×12 deck. Of course the time it takes will differ depending on the size of the space.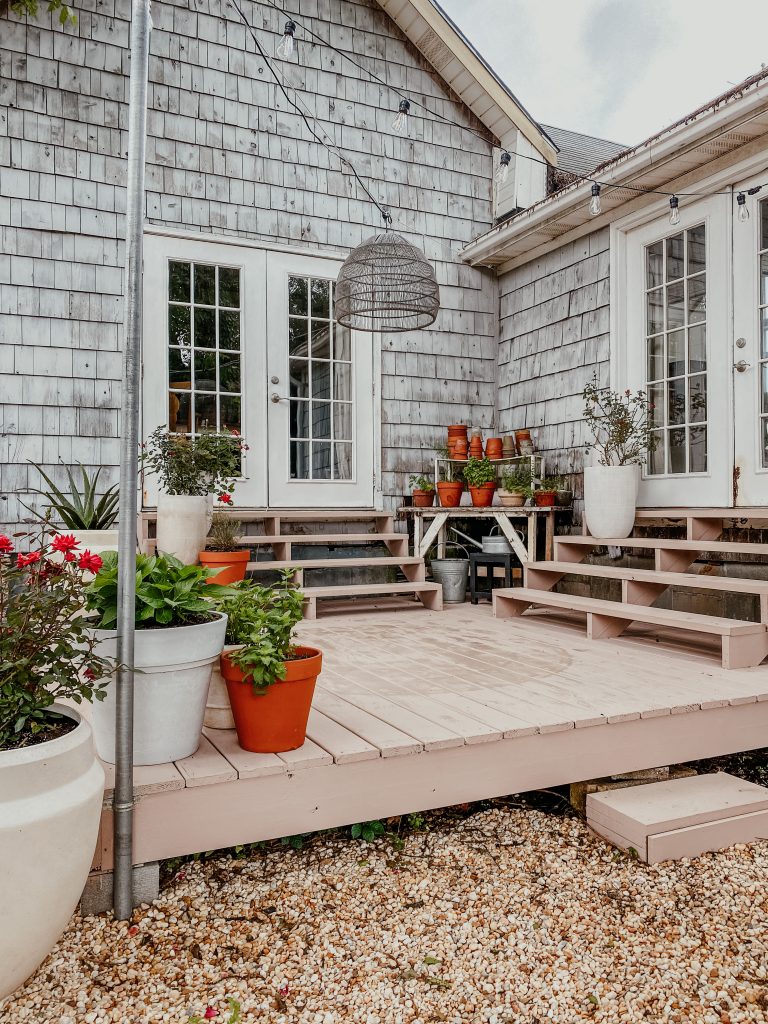 Tips
1 – Make sure you clean your deck off first. 
2 – Also, make sure you have some great music or a good audiobook to enjoy. I listened to an awesome audiobook and it made the time go by pleasantly! 
The End
It was TOTALLY worth it! I feel like the deck looks like new again and I'm loving the color change! Tag me if this blog post helped you in your deck painting process! 
 Links