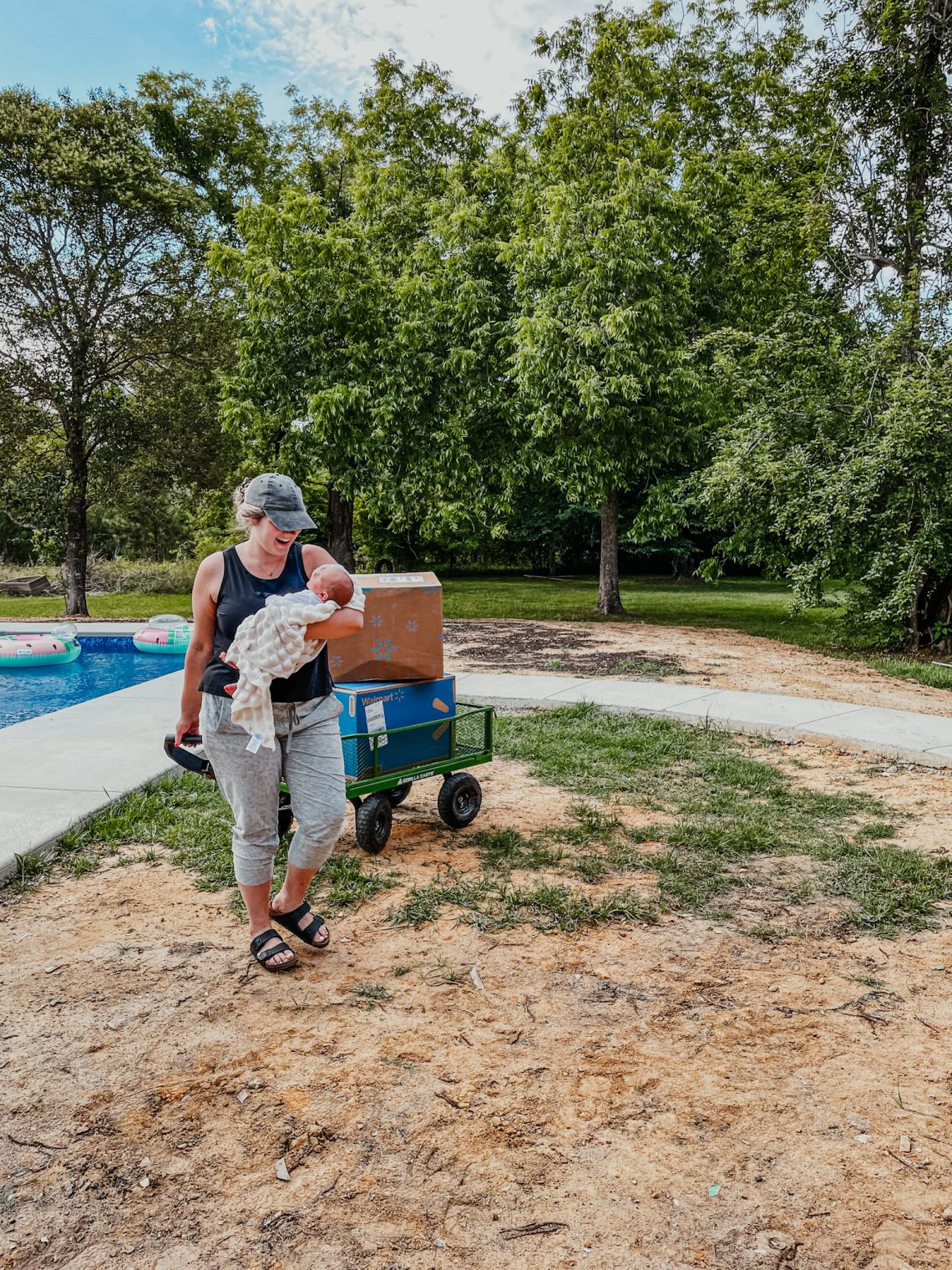 Growing Grass – Walmart +
Walmart+ is our go to! Yep, even for grass seeds. Let me explain. We recently added a pool to our yard, so our yard is a muddy disaster. Our goal is to make this space our own little paradise and the first step to doing that is to add some green grass. We have a three week old baby and both of us are back working. We don't have the time to hunt all around town looking for supplies. That's a lot of time spent on the project BEFORE it's even begun. Thanks to Walmart+ we didn't have to! One of the many reasons we love Walmart+ is the fast free shipping. Let me tell you more about it..
If you haven't heard about this amazing membership, you are going to really love the benefits! One of those being free shipping with no order minimum required (excludes freight & Marketplace items). If you are a member who prefers to shop in the store, you are going to love the Walmart+ mobile scan & go benefit on the app. When using this benefit, just scan, pay, and be on your way with this contact-free checkout (this also means less time waiting in lines or at the register!). As new parents, the Walmart+ membership has saved us so much time and kept us feeling super safe during these unpredictable times. For $12.95 per month or $98 per year, you could also be a part of this amazing membership that helps you save more time and money.
We were able to get the grass seed, seed spreader, garden hose and sprinklers from Walmart+. This made planning and preparing for this project a breeze! Thanks to Walmart+ we were able to get those seeds on the ground in no time! 
Check back soon for our grass project for updates! 
*Thank you Walmart for sponsoring this post