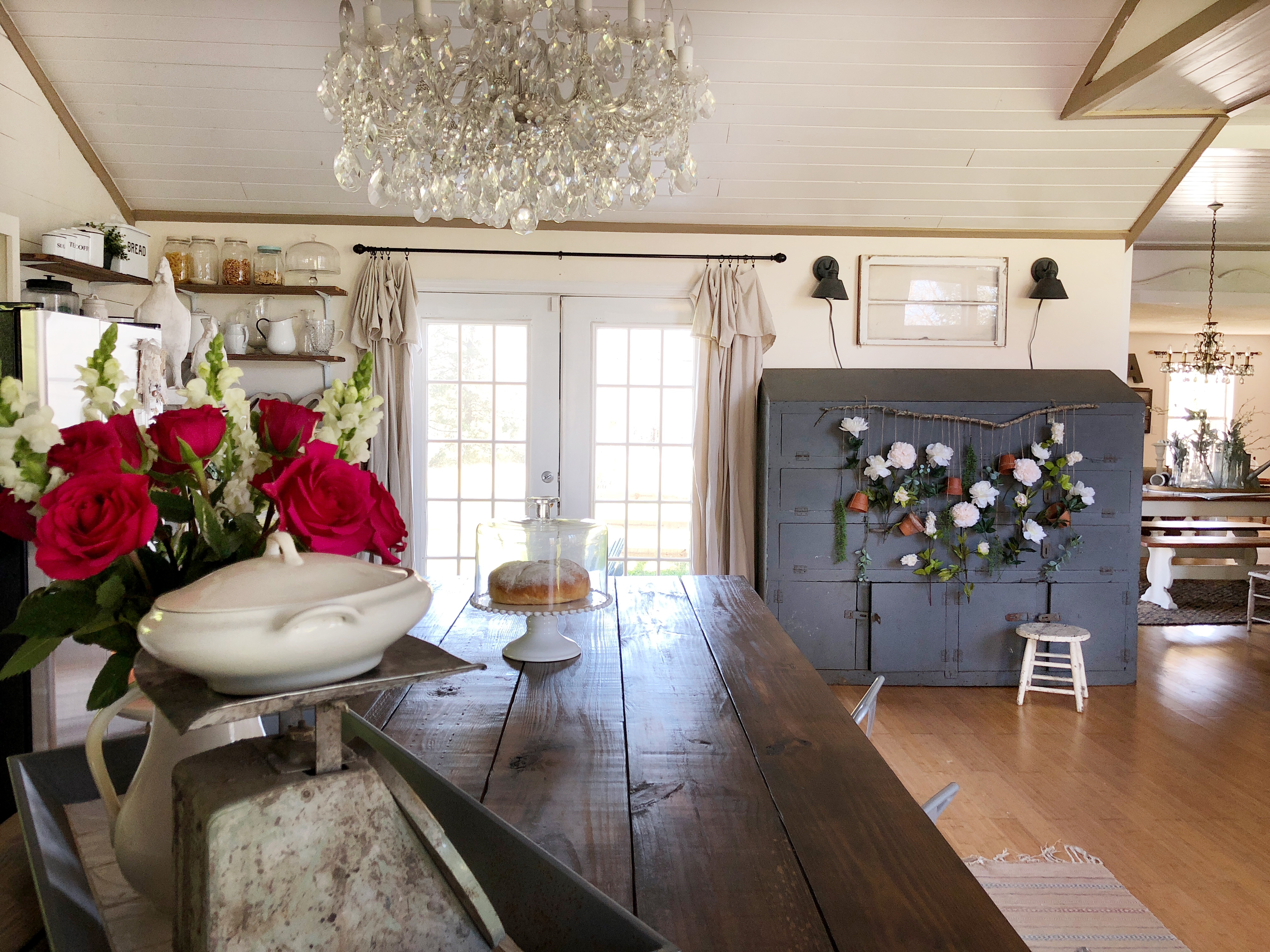 Hi!! If you're coming from Amanda's, Midcountry Journal, Early Spring Blog Tour, WELCOME!! Isn't Amanda talented?! Well, it's time to gather all the florals, greens, light French linens and cotton scented candles because SPRING is nearly here! Welcome to my home & let me take you on a mini tour!!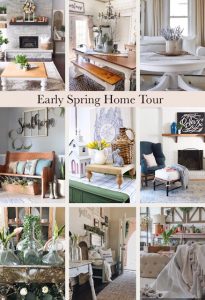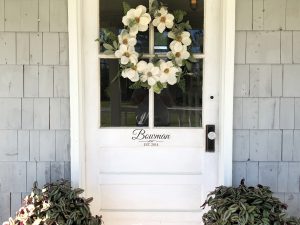 I wanted to welcome Spring by adding a white floral wreath to our front door. No mistaking from the street – This home is Spring ready, baby!!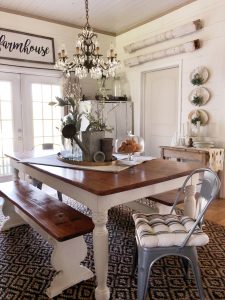 Gardening was the inspo in our dining room. That's why you see vintage glass vases and pots throughout the room. I even added an old watering tin to the farm table! As for greens, I mostly used lamb's ear in this room because I love the soft green blend.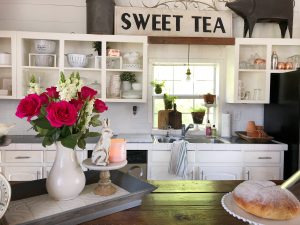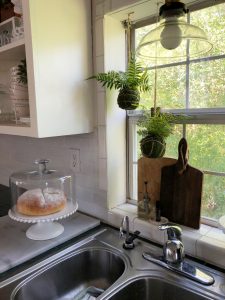 Flowers, flowers and more flowers! Guess the garden theme is carried over to our kitchen. During my grocery store trips, I love to grab fresh flowers. This week it was pink roses were on sale! By adding some florals & a fresh grain sack towel your kitchen can be Spring ready.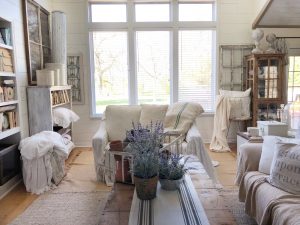 My dad always told me the color green represents life. Spring is the time when plants are blooming and grass begins to grow. You can recognize signs of life everywhere! I love celebrating life through my Spring decor. For this reason,  you'll spy varies plants and flowers throughout our entire home.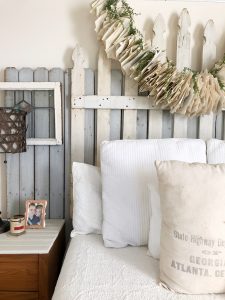 I wanted to add a little Spring to our bedroom. This task was very easy!! I just added some green sprigs to the book garland above our bed. I added a little green garland above the mantle also.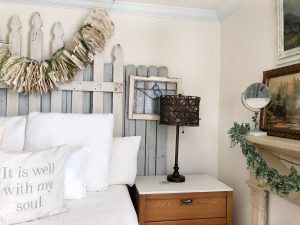 I appreciate you  joining me on this Spring tour of our home!! Thank for visiting, and now it's time to hop over to one of my very favorite bloggers Leanna's, Clare and Grace Designs, Early Spring Blog Tour!!
Make sure to check out the following