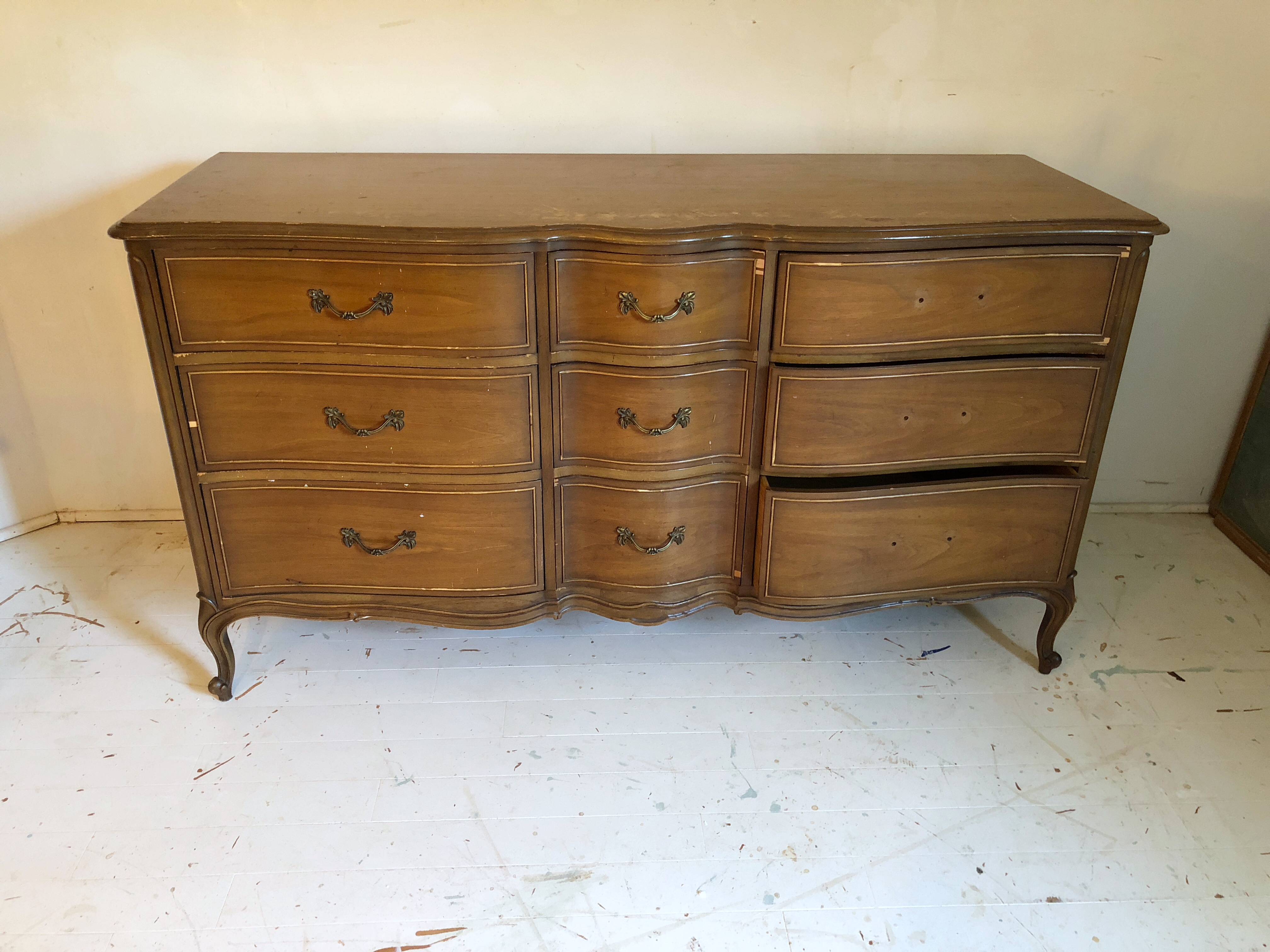 Before and After French Provincial
As I've said many times before, French provincial furniture makes my heart beat a little faster. Anytime I spot it I have to stop my self from shouting out "SOLD". As a picker this can be really dangerous considering I have to make a profit.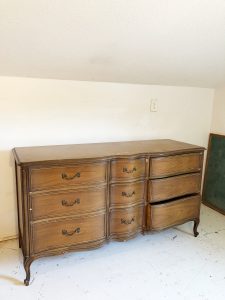 A few weeks ago I spotted a beautiful 9 drawer French provincial solid wood dresser. Before shouting "SOLD" I remembered to check the price this time. Yay for me the price was set within my range of buying, fixing and flipping. Immediately, I knew customers would fall in love this this beaut after we were finished with it.
Once getting it home, we realized the drawers were smooth as butter and the condition of the wood was great. (Minus a few dings here and there) I forgot to check it thoroughly. (Aaron just LOVES when this happens..?)
I splashed some paint on it and it looks amazing!! For this piece I went with a creamy off white. I would call it a buttercream color.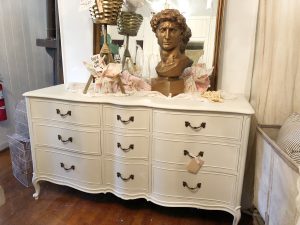 Usually, I love to distress the detail on a French Provincial style piece. Tastefully distressing can really show off the sweet curves.  However, after seeing this dresser solid cream I decided to leave it as is because it was simply beautiful. "Whoa, am I crazy??" I thought. So, I brought in an extra opinion (Aaron) and he completely agreed.
This piece is a true gem and I love finding amazing pieces for my customers! If you enjoyed this post click HERE to read about another before and after from my early picking days.
Before

(Not the best of pictures.. Truthfully, this blog post was an after thought)
After