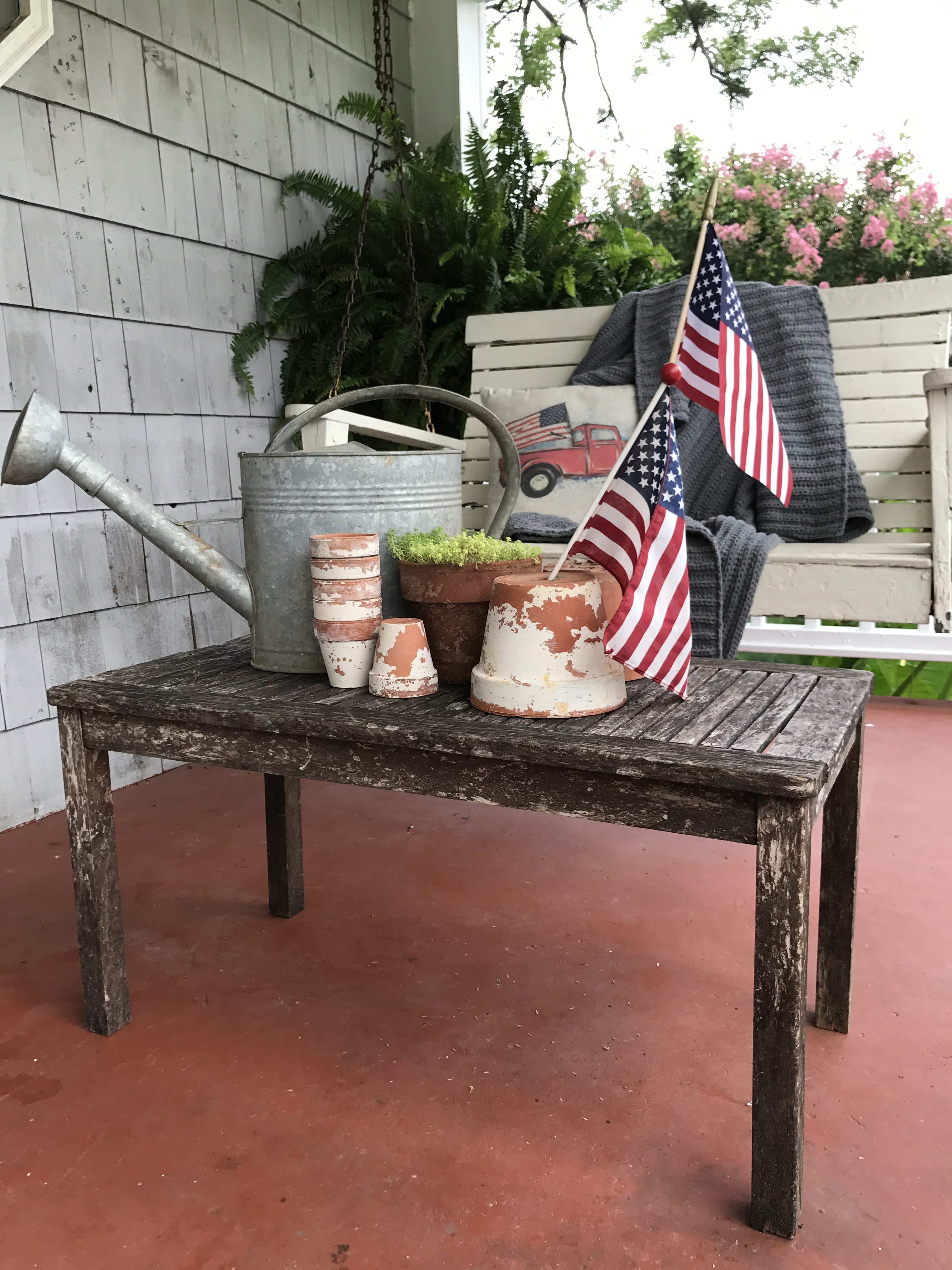 Front Porch Decor – 4th of July
Despite the heat, don't you just love Summer Holidays?!? (That Alabama heat kills me sometimes.?) I Especially love The Fourth of July because it celebrates our wonderful country. ??
Nearly every evening Aaron and I sit on our front porch. It's sorta our "down time". We truly enjoy this space but to be honest I thew this spot together on a major budget!
I found the little wooden table at a thrift store for $4 and this swing at a yard sale for $15. ? These two items are my anchor pieces. After setting those in place I filled in with the "little" details.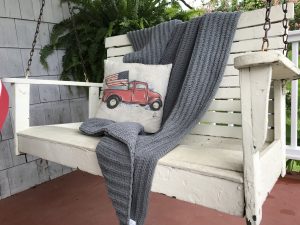 I grabbed some clay pots and stacked them to add color variety. (I found these in a shed at an Estate sale. However, you could probably find some in your yard or in a relative's yard.) ?
During our nightly chats on the front porch, I sometimes get cold. I grabbed an extra blanket I had in my house and swung it over the swing. This blanket adds texture to the space.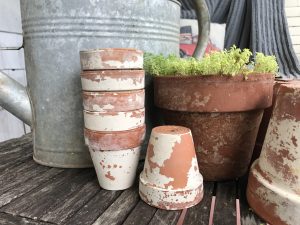 Every porch obviously needs a plant so I got a little furry looking green plant from Home Depot. ?
Oh, I nearly forgot to mention the galvanized watering tin! ? It was my one "splurge" on the porch! I paid $20 for it at an antique store!
This is the base of my porch decor… but…. I wanted to add a few things to celebrate the July 4th. ?? So, here's what I did!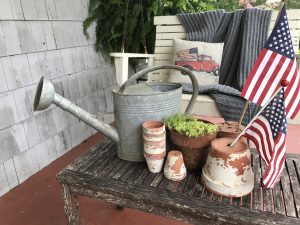 I ordered a pillow from Decor Steals and grabbed a few American Flags from the thrift store. Btw – the flags were only $0.50 each! Popped the flags in the clay pots and threw the pillow on the swing. BAM, you have 4th of July decorations!