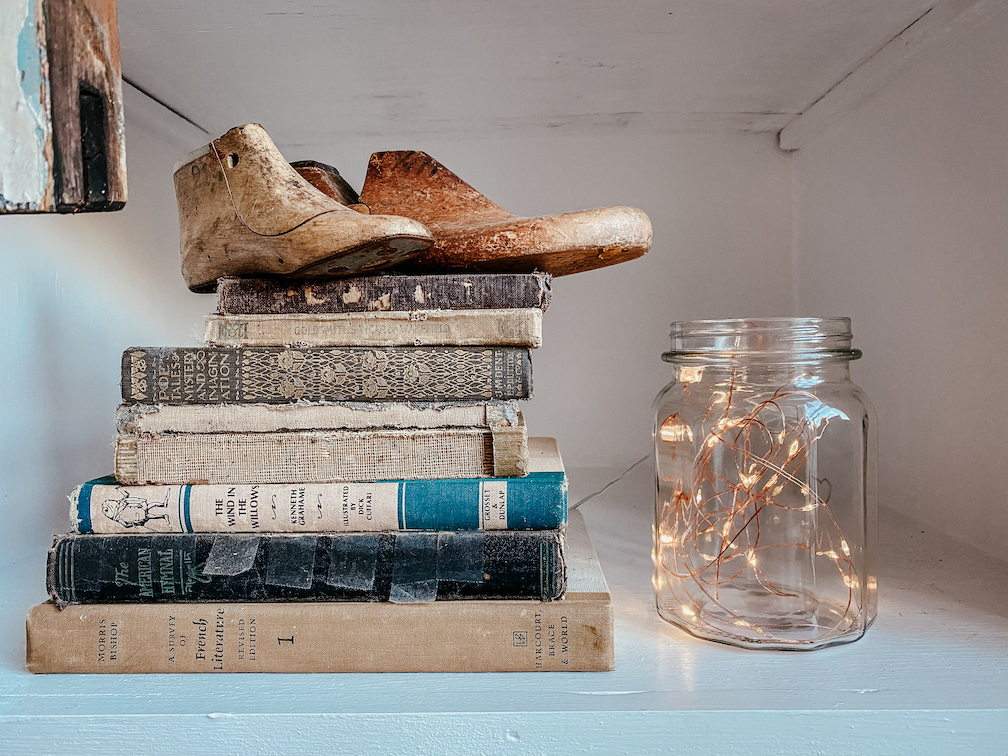 Anyone else miss the warm glow of those little Christmas lights?  Here's an easy way to add some fairly lights to your home this Winter (and even beyond Winter!) We all know Winter is long, dark and cold so the glow is sure nice to have!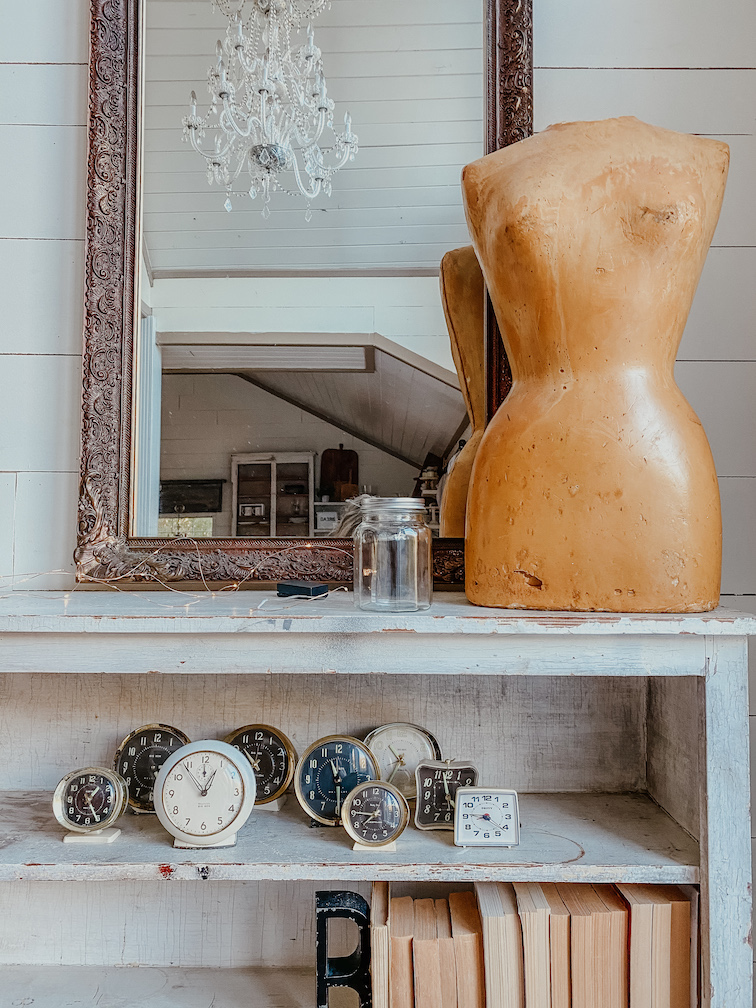 All you need to achieve this look is a glass jar and fairy lights! Truth – you probably already have a glass jar you could use. Typically thrift stores have glass jars for cheap. This one came from dollar tree. 
Just grab your glass jar and drop your battery fairy lights in it. The way the light reflects off the glass is so pretty. I love how this adds a warm cozy glow to a shelf. It adds a bit of light yet looks darling on a shelf!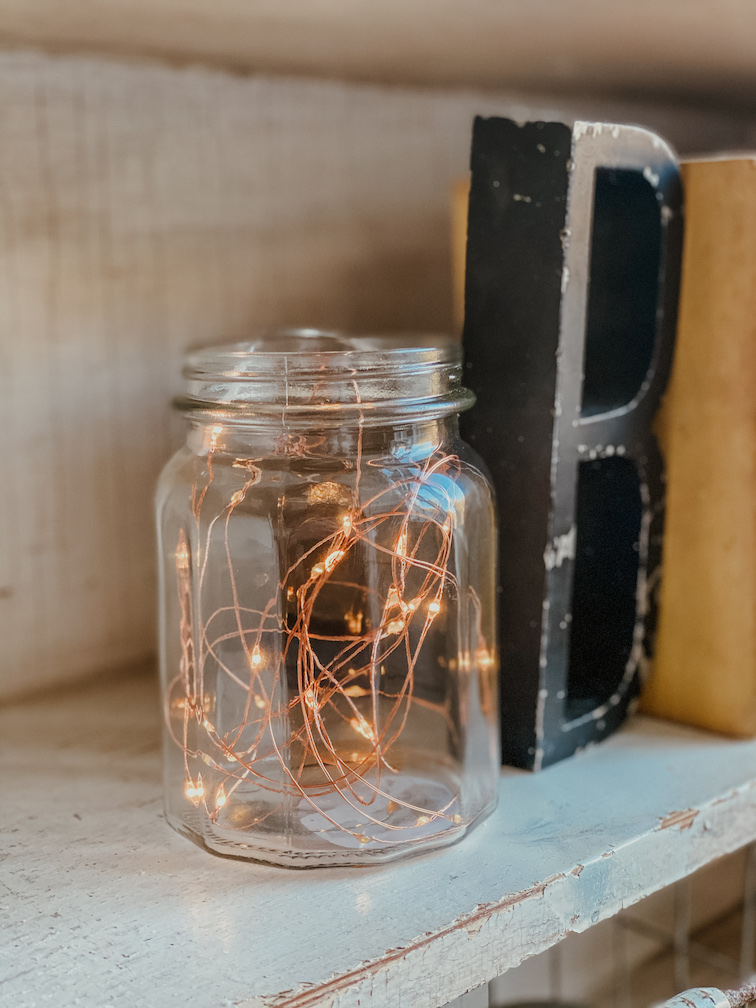 This idea works great in Mason jars! Of all sizes!!  A few years ago my grandfather gave me this giant mason jar. I decided to add these little fairy lights to that jar and I love it! Now each time I look at that shelf I think of my poppa. That memory combined with the glow of the fairy lights just makes me so happy!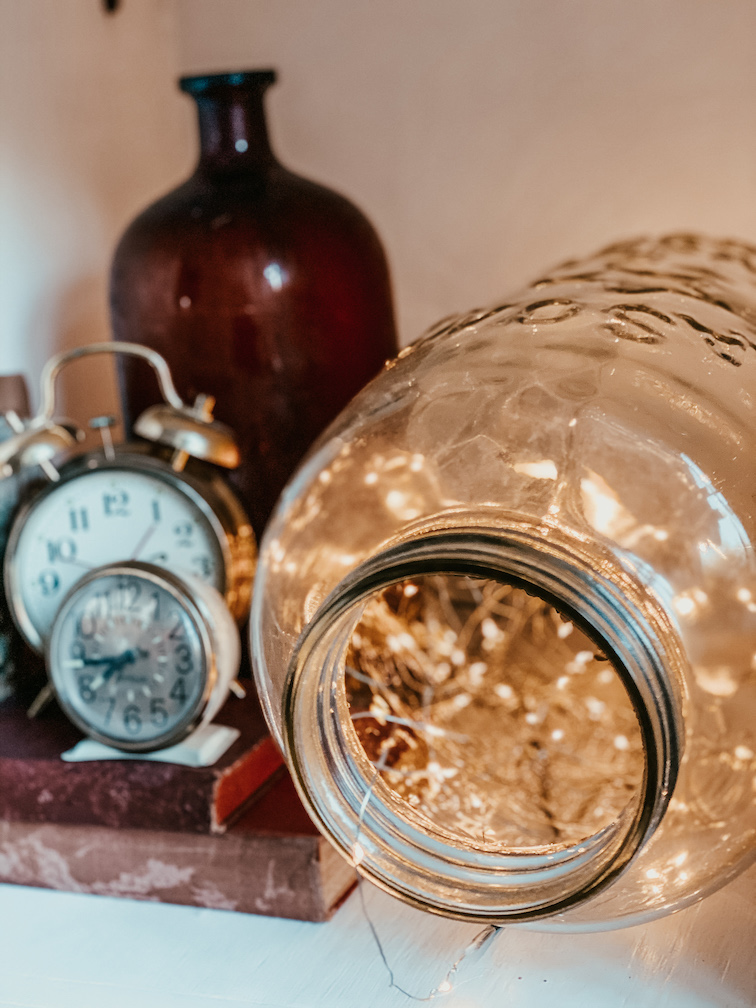 This gives the warmth of a lamp which I think adds a bit of coziness to a space BUT it's a bit out of the box and in some ways adds a cozy glam! Thanks so much for reading this blog post today. Time to dig through your Christmas decor to find your fair lights and check under your sink for an unused glass jar. If you use this idea, I'd love to see it so tag me on Instagram!!