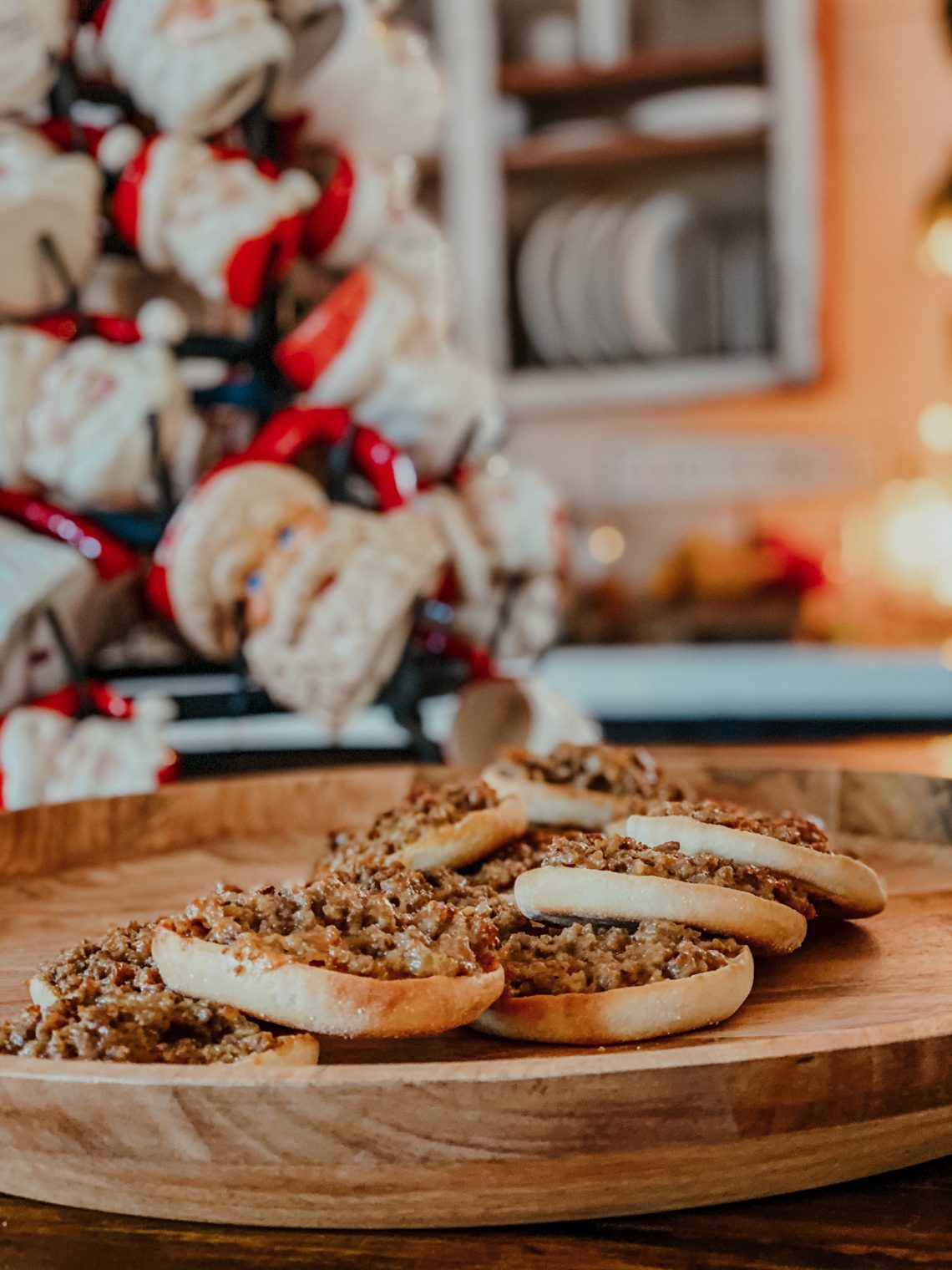 Sausage English Muffin Recipe
This is a very special recipe to me. I remember my Nonna making it when I was young then giving the recipe to my mom who would make it every Holiday. To me this recipe is Christmas morning on a muffin. It brings back so many memories of the home I grew up in. One day I plan on making it for my baby and many years after that as our family grows! I hope you enjoy this recipe and have a Merry Christmas!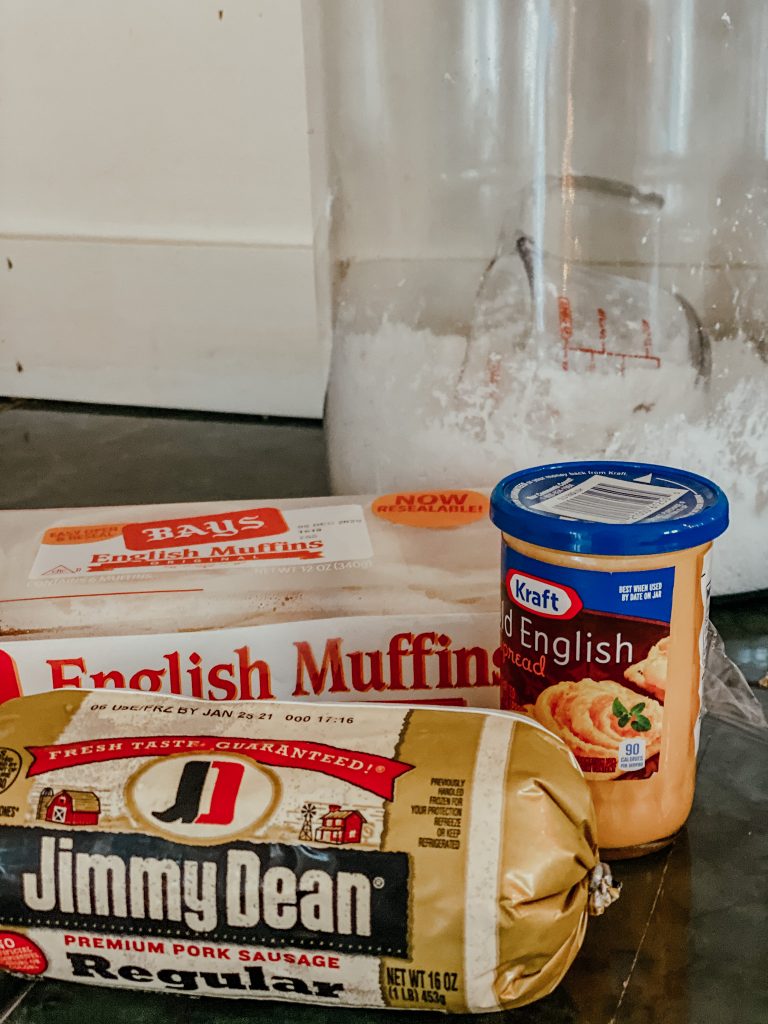 What you'll need:
1 pack of sausage 
1 jar old english cheese 
1 pack of english muffins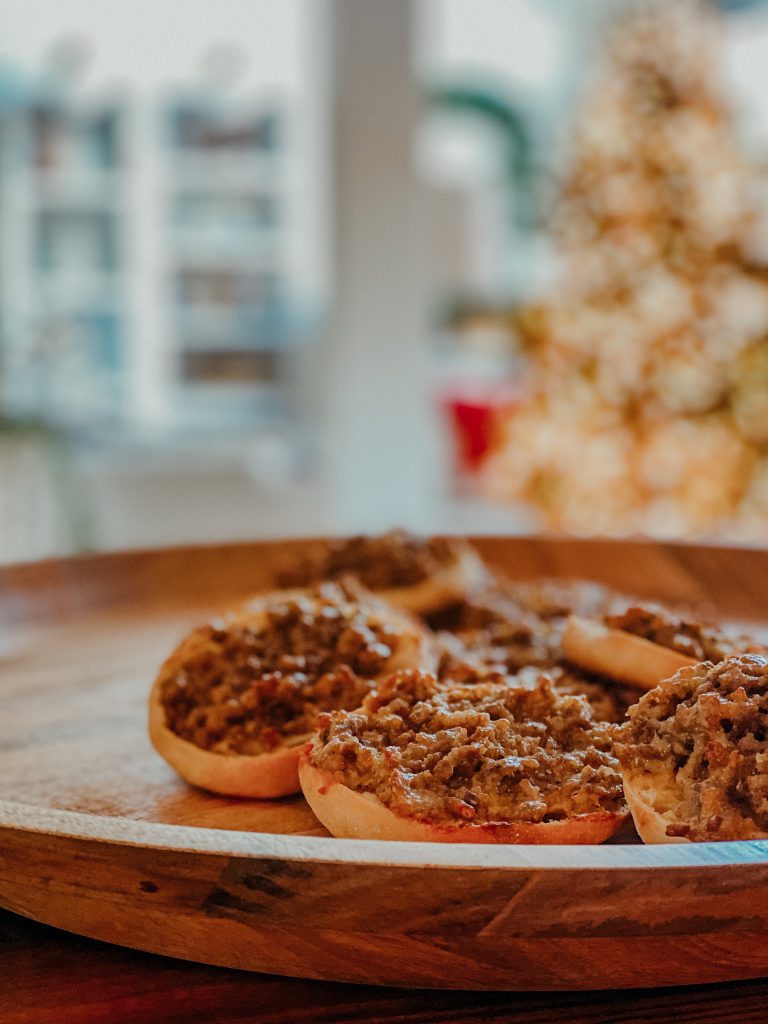 What you'll do:
First brown the sausage meat on the stove in a skillet. 
Once the sausage is fully cooked add the entire jar of old english cheese and stir until melted. If the skillet is cool you can melt it on low. This is a recipe that came from my Nonna and she always added a little butter to help making it smooth. The butter is optional though. 
Once that mixture is melted and stirred together spread it on top of each english muffin. I use about a tablespoon for each muffin slice. 
Now it's time to TOAST it! On a cookie sheet I toast the muffins in the oven at 350 degrees for about 12 minutes or so! 
That's all! Enjoy!