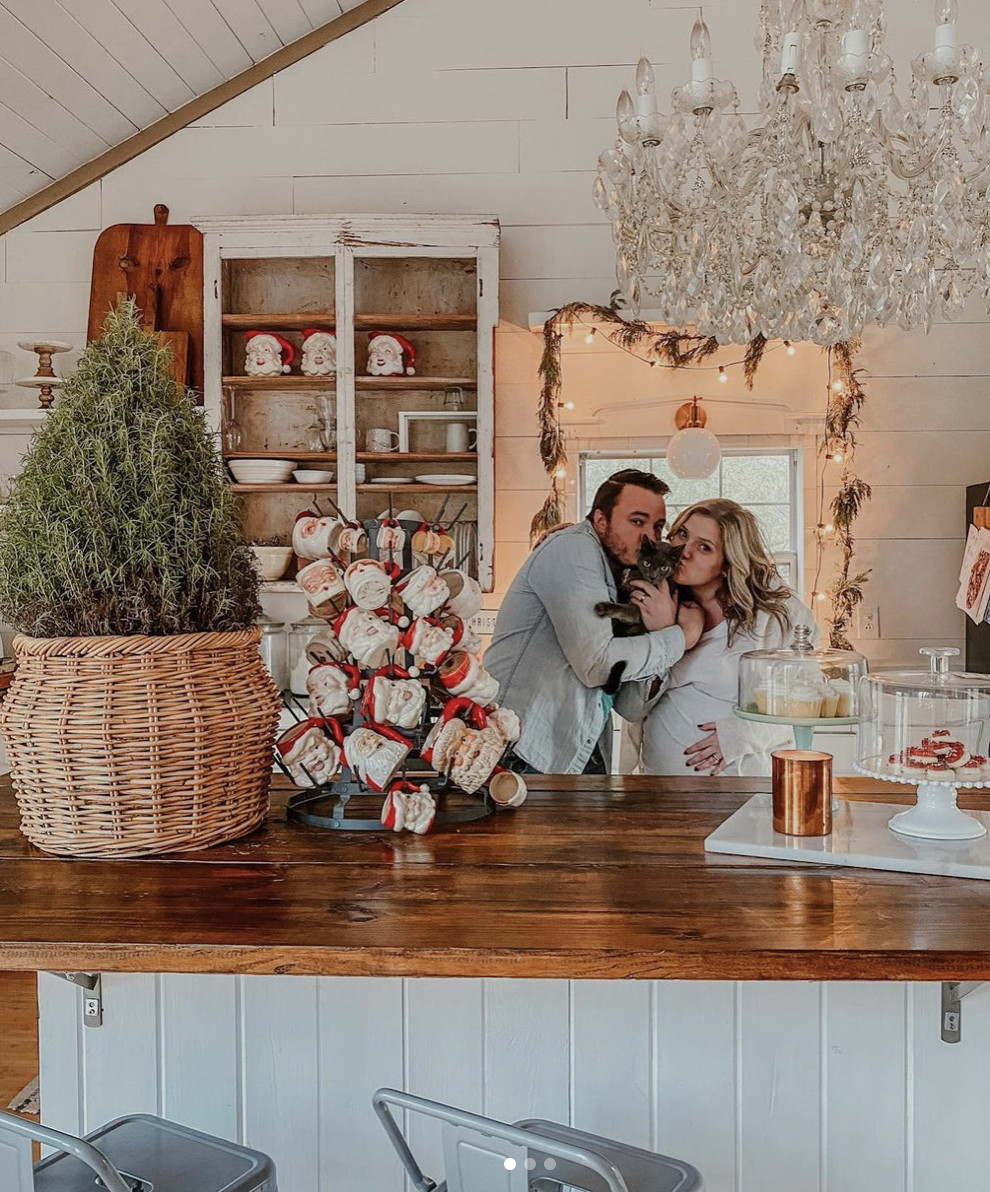 It's the most wonderful time of the year – Christmas is here again! The holidays are always so special for Aaron and I. Every year, we try to make Christmas memorable and festive, even though it's just the two of us (for now).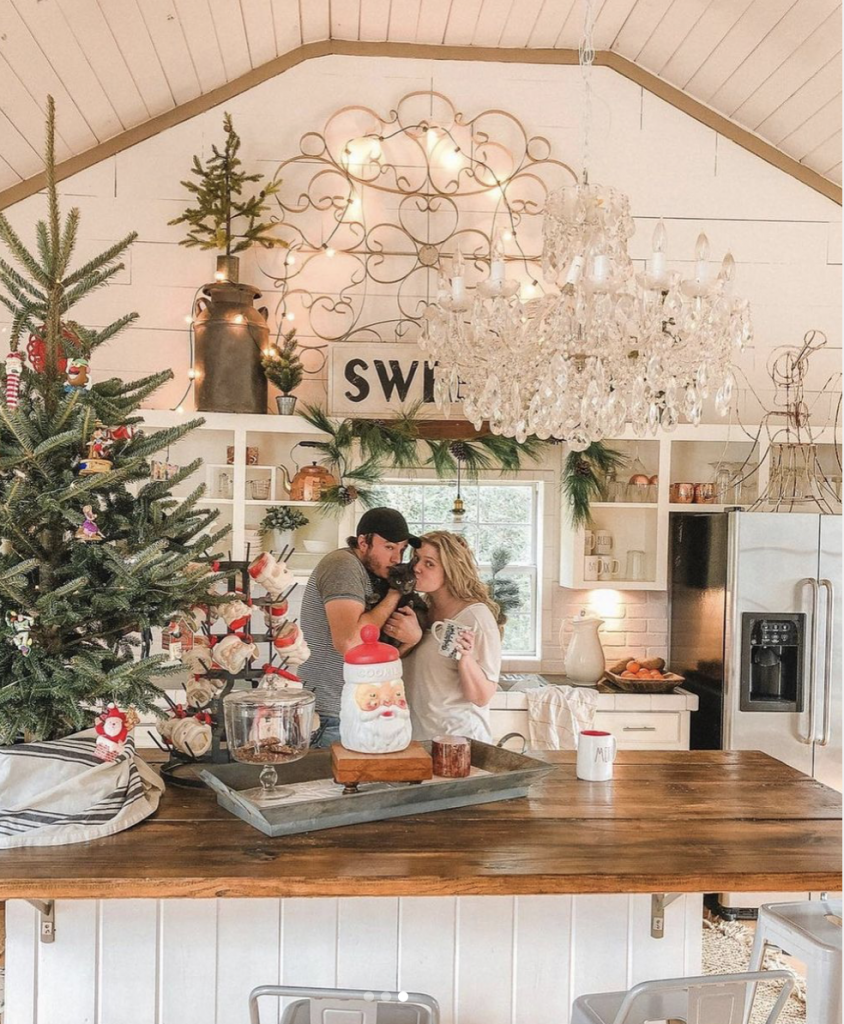 Each Christmas Eve, Aaron makes clam chowder! This is something fun we started a few years ago and now we look forward to it every year. He even has his own little recipe he uses! 
We give each other new pj's! This is something I started our very first Christmas. No shame – I even told him I needed something new to sleep in on Christmas Eve so he had to shop! It's a fun tradition to open one gift on Christmas Eve night and then nothing like waking up in new jammies on Christmas morning! 
There's nothing quite like a yummy Christmas breakfast! We always do a holiday breakfast. We use a recipe with English muffins, old english cheese and sausage and I have some fresh fruit out as well. The english muffin recipe is something that was a tradition in our house on Christmas day when I was growing up. My mom always made them on Christmas morning growing up! It's fun to carry on a tradition from childhood. I plan on making these for our baby one day!  Linking the recipe here!
A Christmas candle tradition! This is a silly little detail tradition of mine that I've done every year. I always have a Christmas candle set aside to burn on Christmas day. It's typically always Christmas Day by Antique Candle Co – I always wait to burn it so I'll have the full candle to burn all day on Christmas.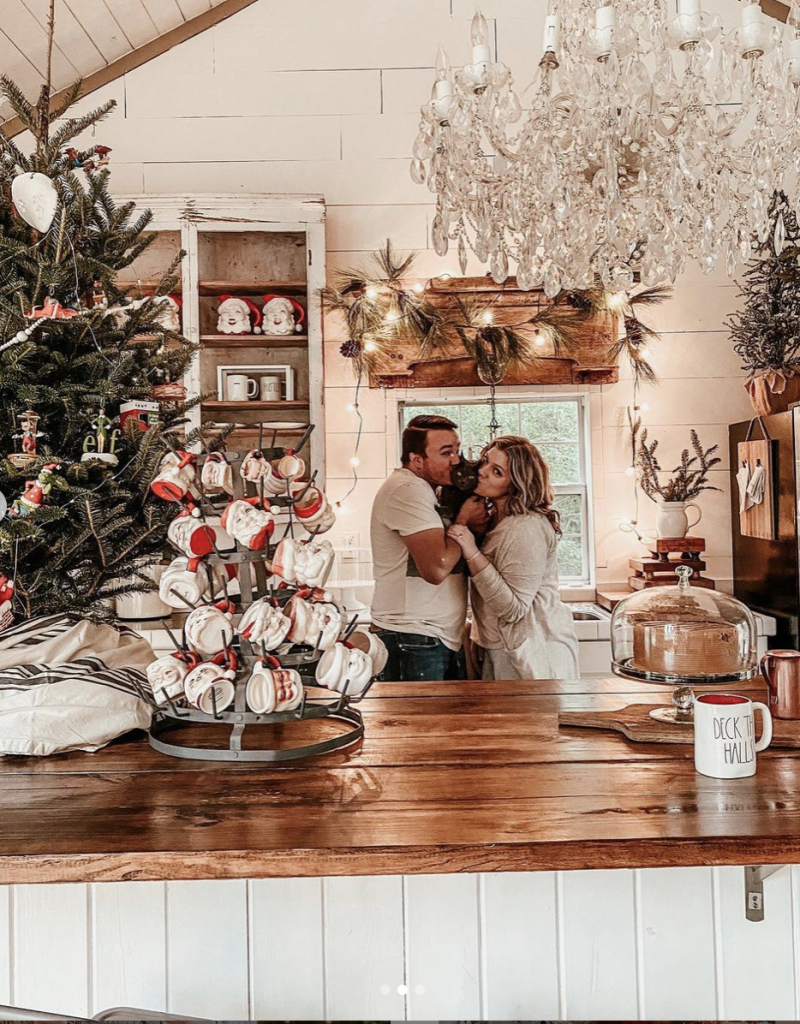 Merry Christmas and happy holidays to you and yours!