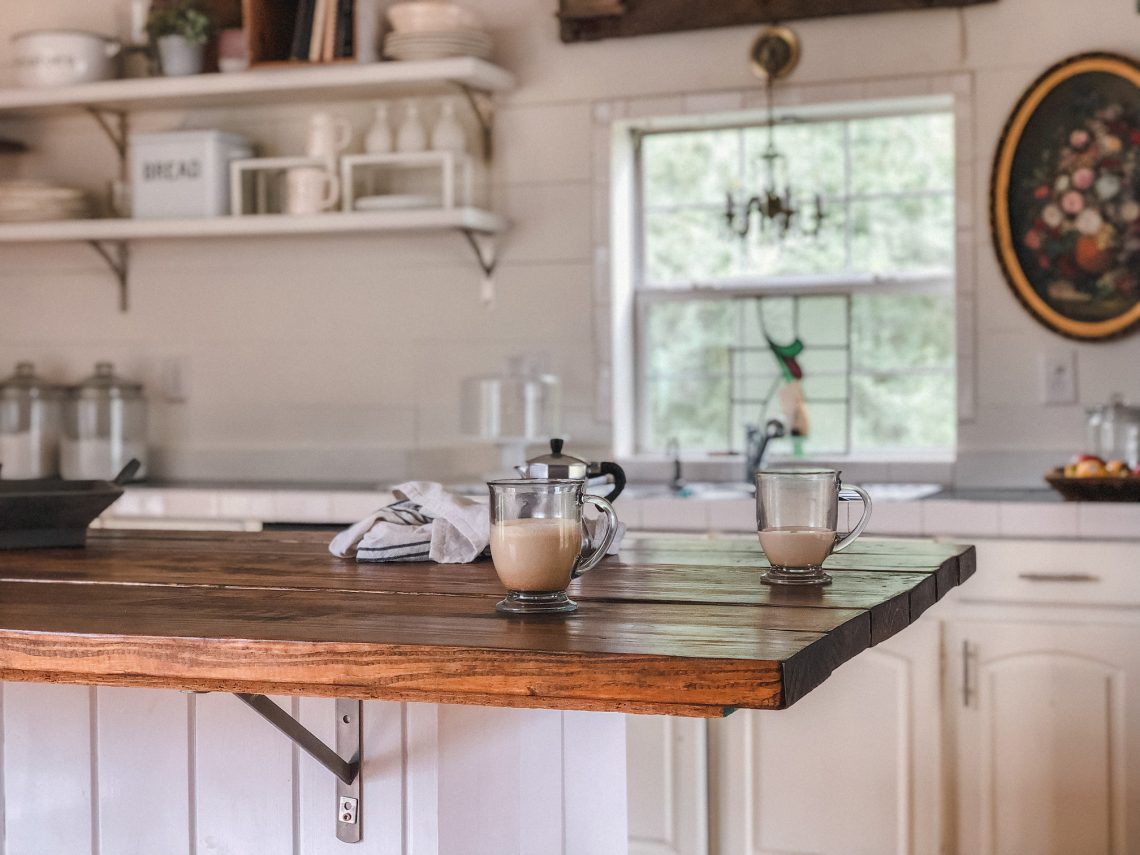 Save Money – MAKE YOUR OWN LATTE
I've been going to Starbucks for YEARS. Spending $5 here and $5 there and it's always been the way I've got my coffee fix. Until I learned something.
One evening I asked Aaron while he was leaving work and asked him to grab me a latte on the way home. We live 20 minutes from town and I still had a ton of work to do that night. Ugh,I didn't catch him in time.
And then he surprised me with, "I can make you one when I get home."
What??? I had NO idea he knew how to do this.. Why has he been keeping this a secret?
Well, the secret stops now. I'm going to share our latte recipe with you!! From start to finish, this latte takes us about three minutes to make. It's easy to do and has already saved us money! YASSS!!
HERE'S HOW TO DO IT
Step One – Add 1/3 cup water in the bottom water chamber of the Italian espresso maker.
Step Two – Add a couple of spoonfuls of ground coffee in the coffee filter piece of the espresso maker. We literally use whatever coffee we have handy. Don't press the grounds, leave them loose.
Step Three – Pour 2/3 cup of milk into a small pot on the stove at medium heat. Stir occasionally. Don't boil, just get it good and warm.
Step Four – Once the milk is getting warm, turn the espresso maker to high heat on the stove.
Step Five – While the espresso is being made, froth your milk. And NO you don't have to have a milk frother for this. Take a whisk and quickly whisk the milk until there is a nice layer of froth on top.
Final Step -After the water in the expresso maker has all become delicious expresso, pour the expresso into your favorite mug and then pour all of the milk and froth over the top and ENJOY!