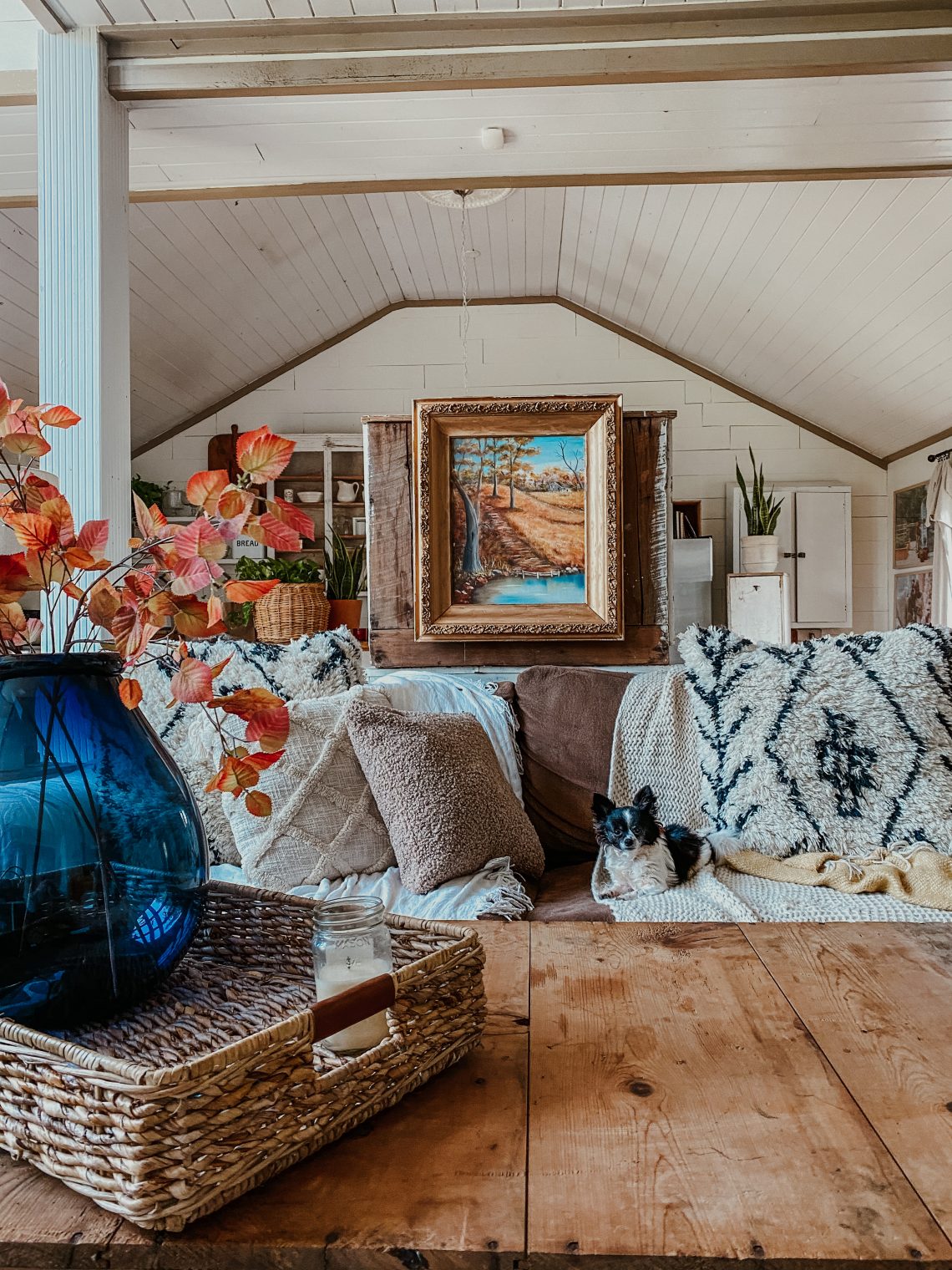 Revamping an Old Frame – Fall Wall Art
I found this old painting at an antique store a few weeks ago. I loved the autumn scene with its beautiful blends of oranges, yellows and blues, however, the frame looked a little dull in my living room. I used Rub N Buff to brighten up the frame. Rub N Buff comes in so many beautiful shades. For this project I used the shade Antique Gold. It really gave that polished look that I love!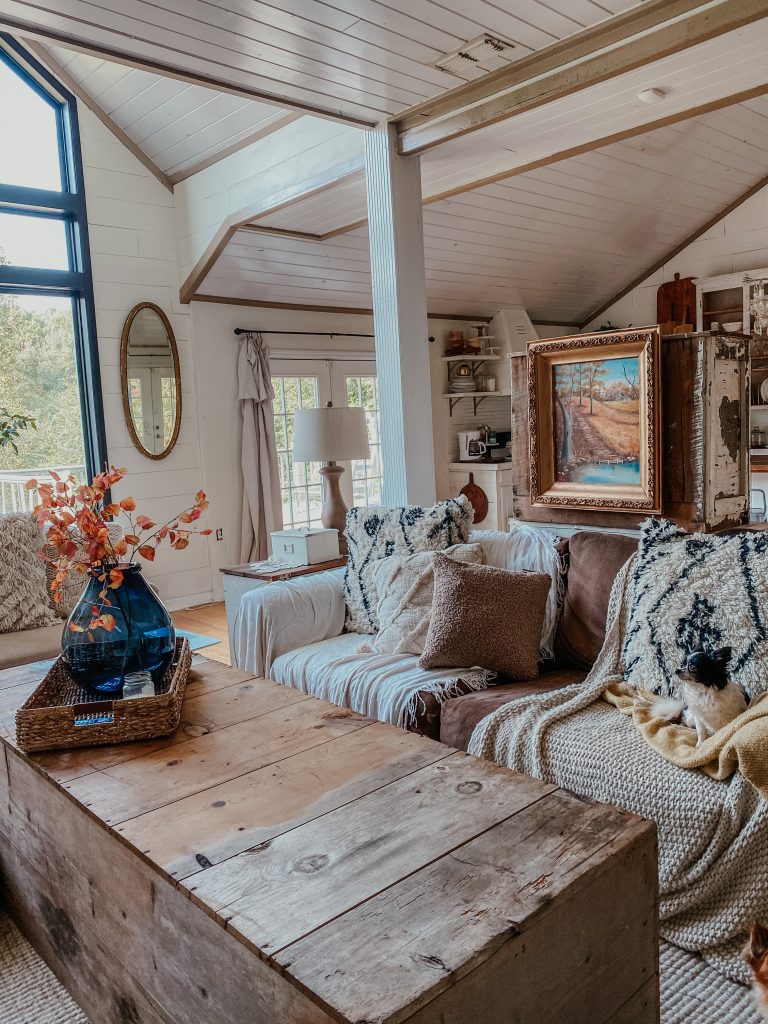 Below is the before picture of the antique frame before I used rub n buff!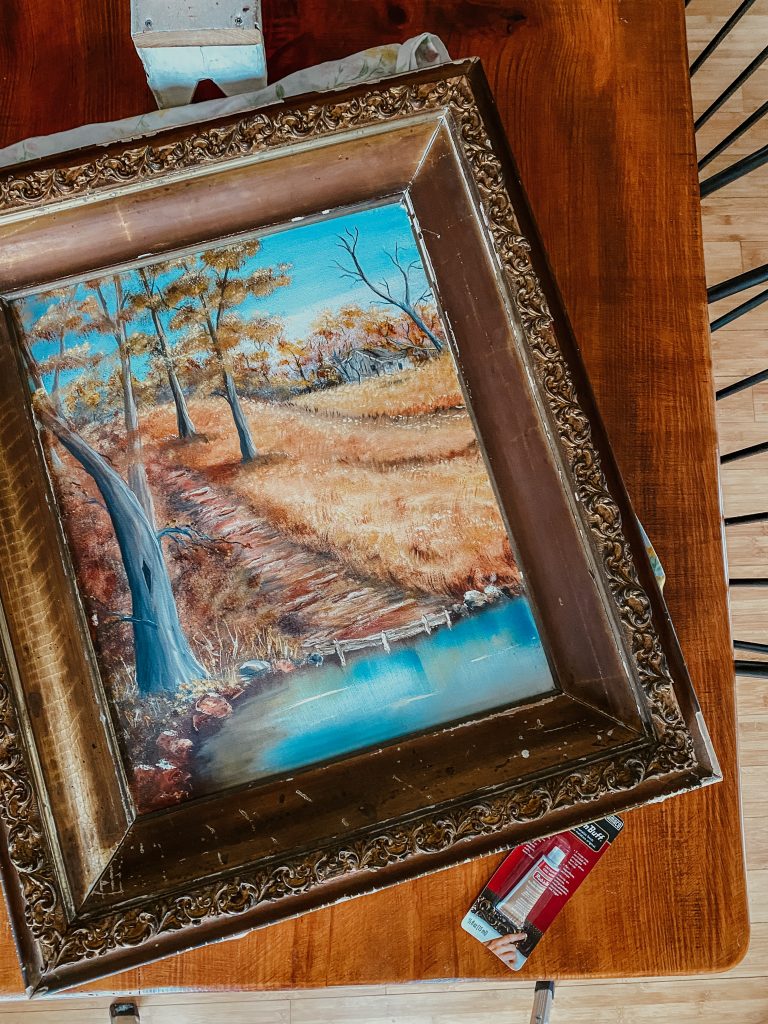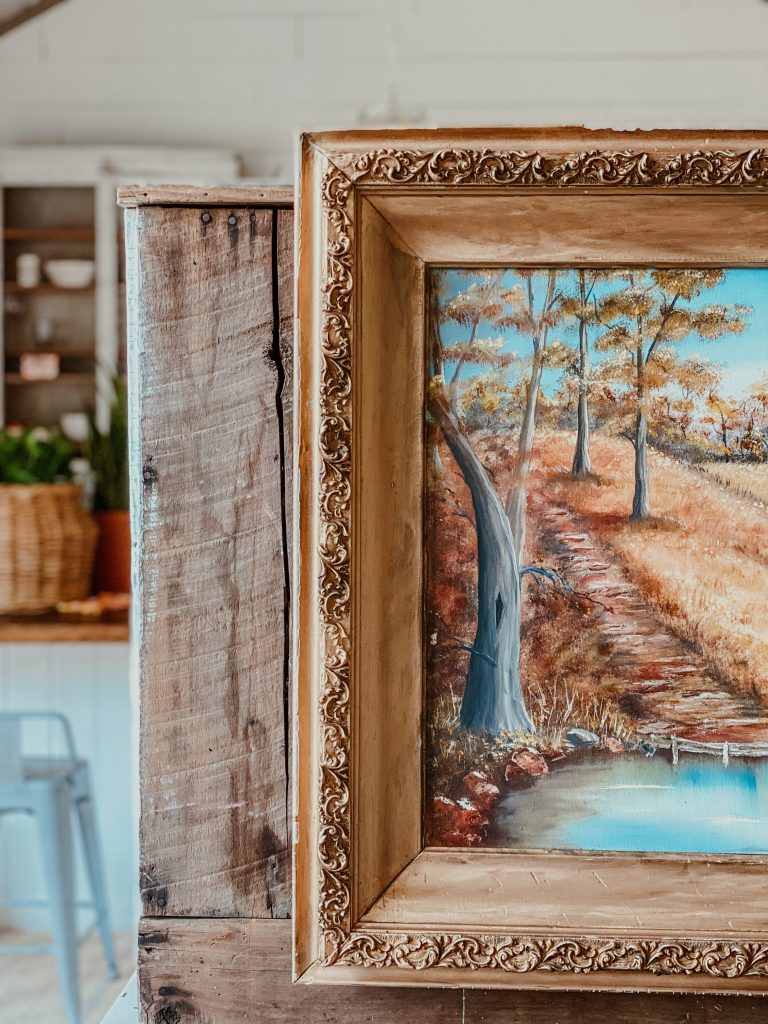 I just applied the Rub N Buff with my fingers and a craft brush along the detail. I love the character of the chippy spots on thie frame so I lightly brushed across those areas so they wouldn't be completely covered. It was so easy to do! 
Tada! This little project proudly hangs in our living room behind the couch. It's the perfect shade of gold now! Grab some rub n buff, friend, and make something your own! If you try this idea, TAG ME on Instagram @karleegailbowman because I would love to see it!