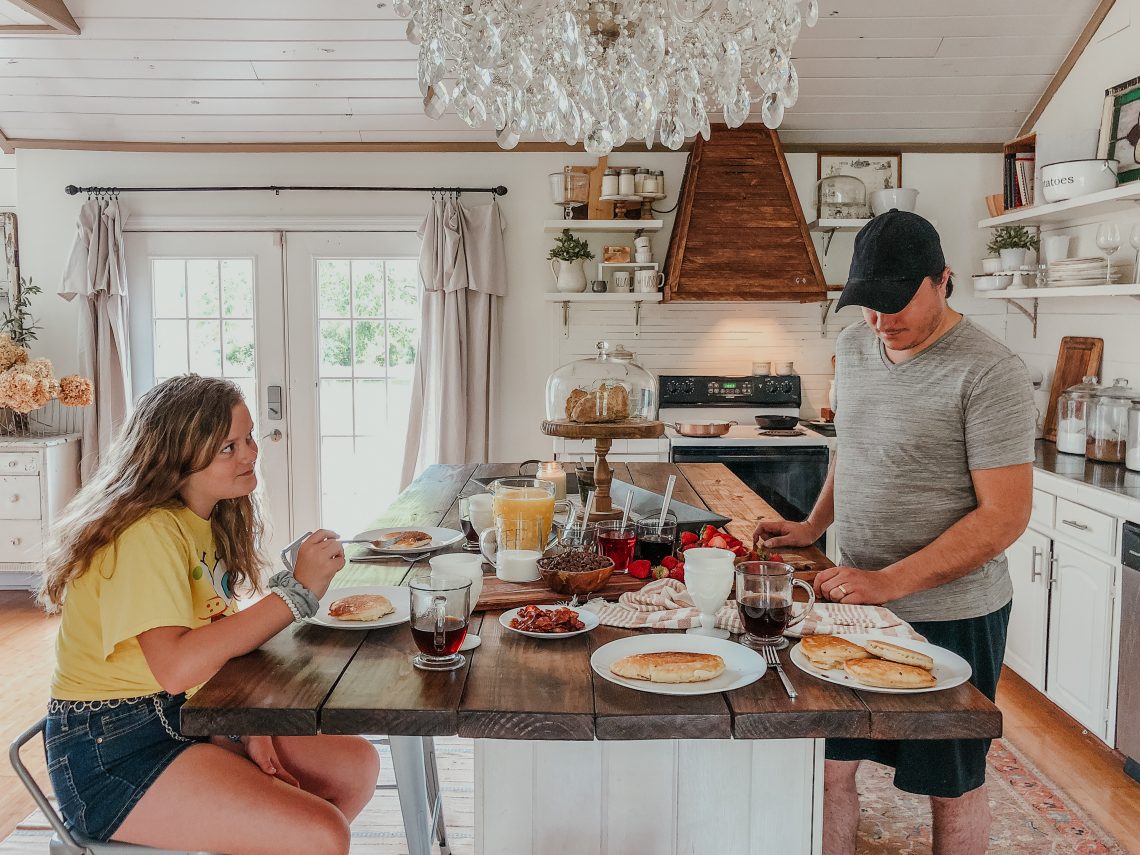 Weekend brunch, anyone? We had my little sister Kelbee last weekend so we treated her to a nice little pancake party. Pancakes are so fun to serve because everyone can garnish them however they'd like and they can be so pretty!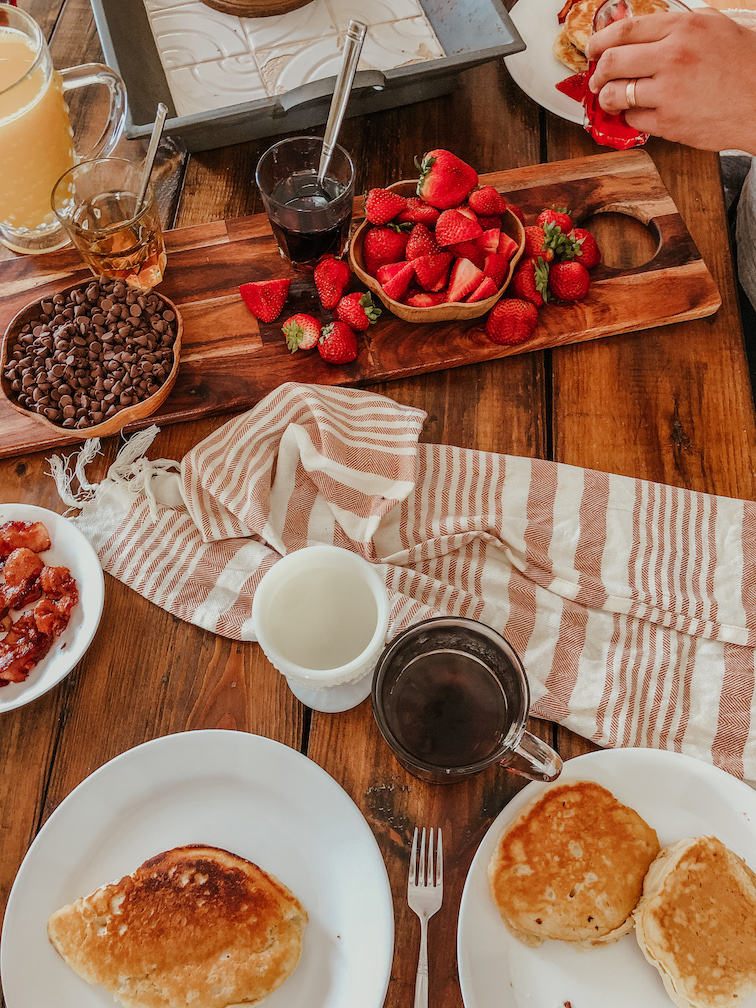 It's easy to make something that's usually ordinary into something exciting! Even my 28 year old husband was looking forward to this colorful brunch. All it takes is adding a few extras and displaying it nicely! Grab the fresh strawberries and pour the orange juice into a cute pitcher.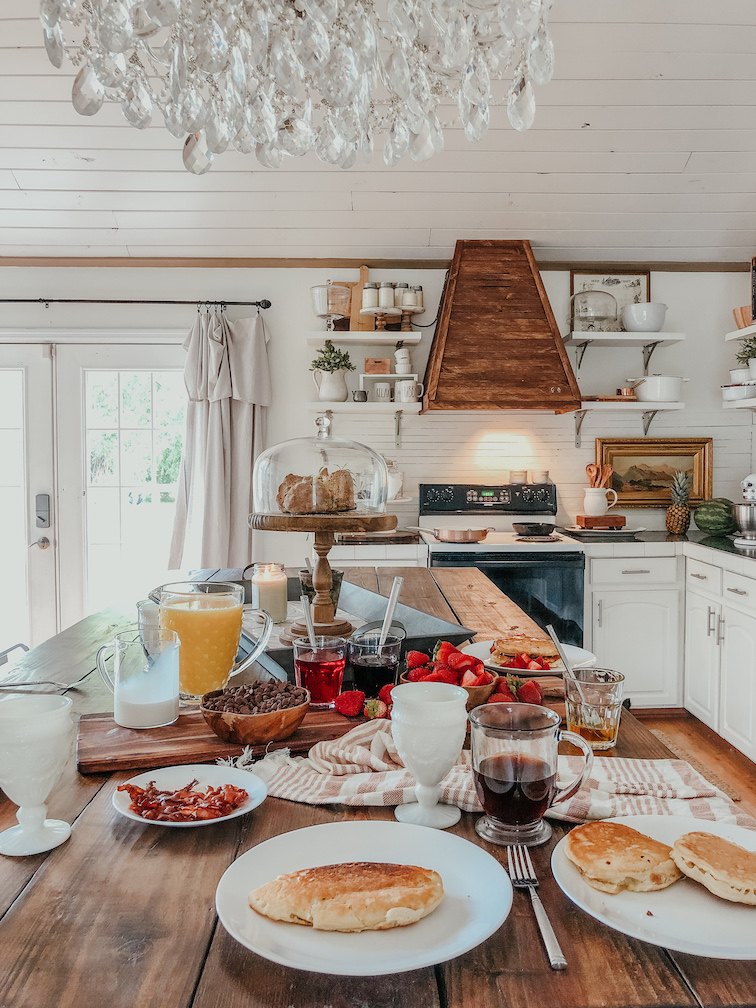 We like options! Syrup, strawberry syrup and local to Alabama Golden Eagle syrup were poured into glass cups. Strawberries and chocolate chips were available in wood bowls. Plenty of whipped cream too!  Haha, Kelbee took advantage of all the options. I used my go to wood board from World Market. We use that board ALL the TIME! Grabbed some pretty white goblets and plates. It was fancy fun for my 11 year old little sis!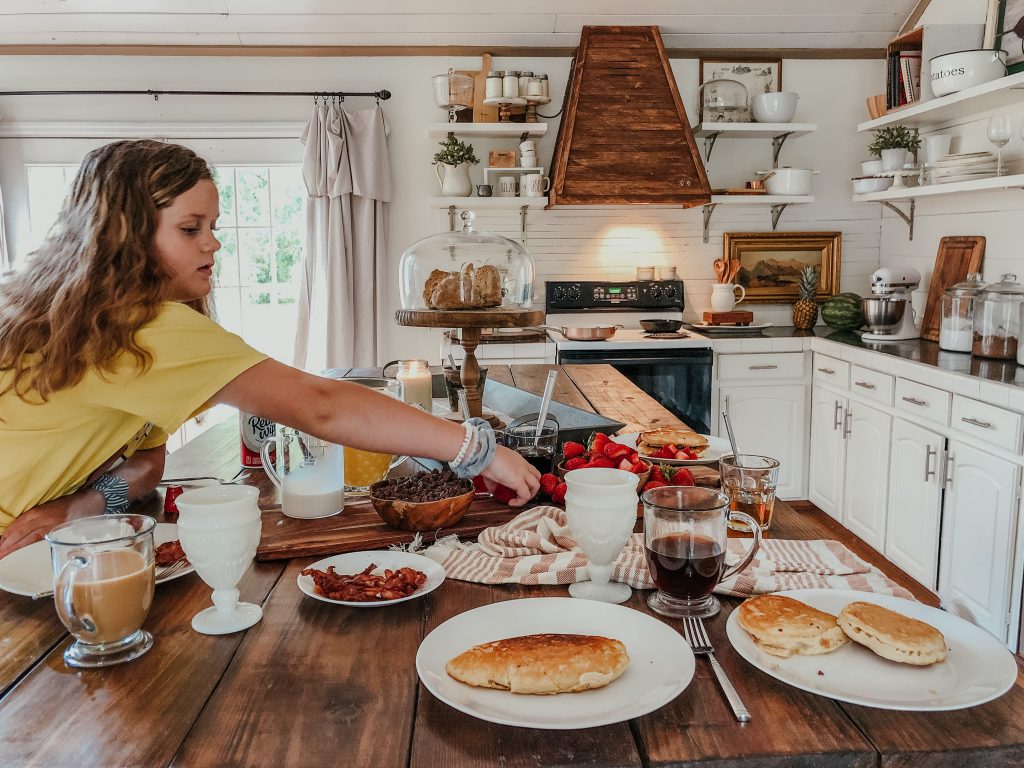 The pancakes are all enjoyed. The kitchen was cleaned. It was over within minutes but it's memories like this that will last for a lifetime. Something as simple as pancakes can be so fun!