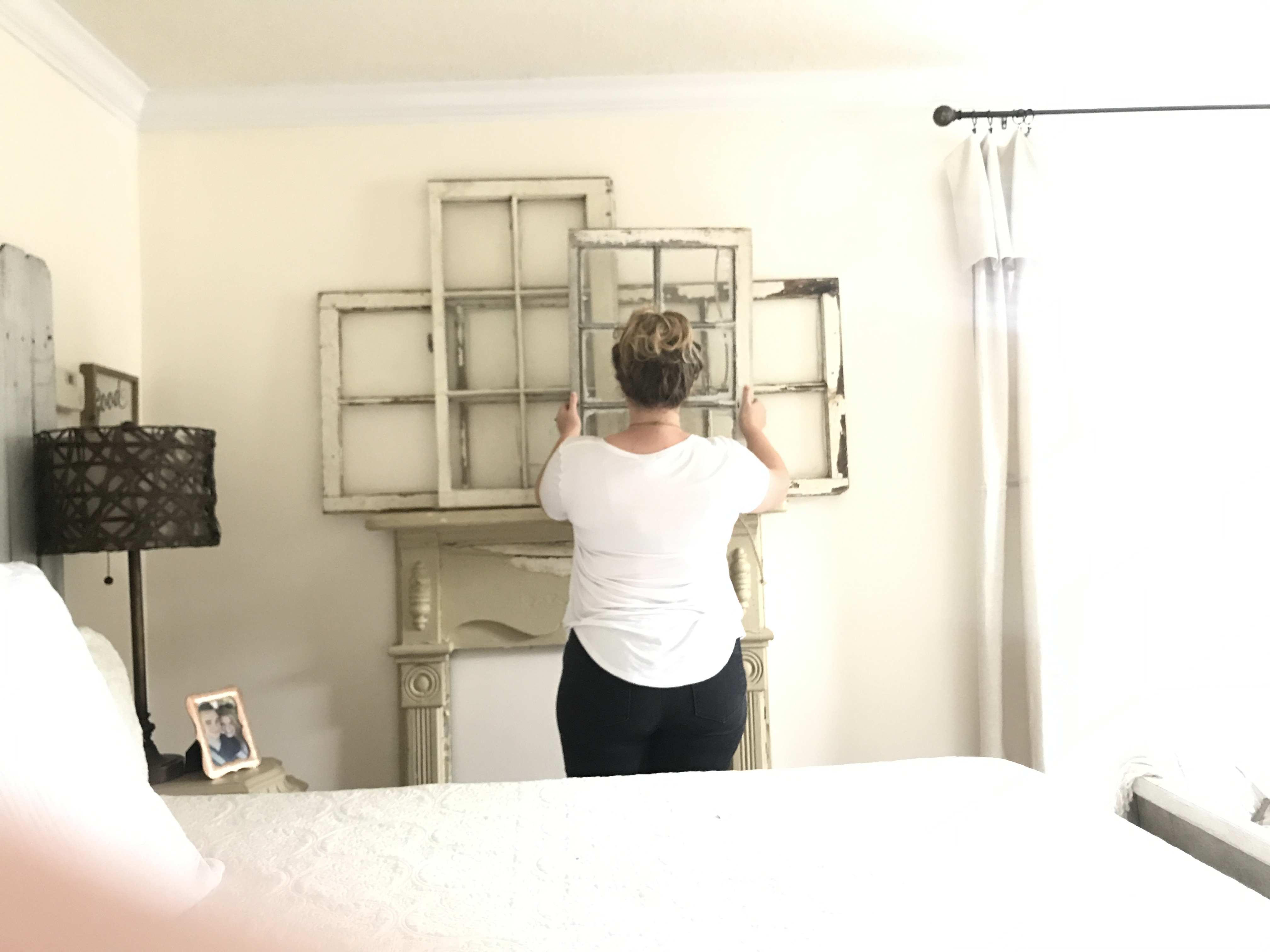 I was needing a quick easy decor idea for the mantel in my bedroom. Honestly, I envisioned an old metal fence gate above this mantel but each gate I found was over $200. ??
So, I came up with this window idea a few Saturdays ago. It's easy and not much money! I found three windows all in one day. ☝? I think I spent $25 for all three. ?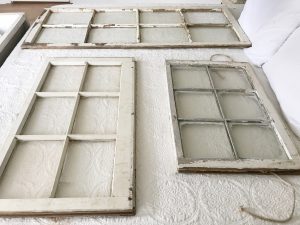 This idea could work on any fireplace mantel and any level decorator can TOTALLY handle it! ?? All you'll need is three different sized windows.
First – Center the largest window.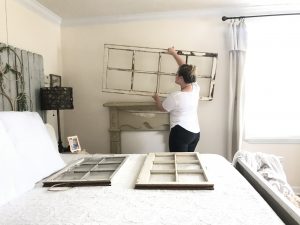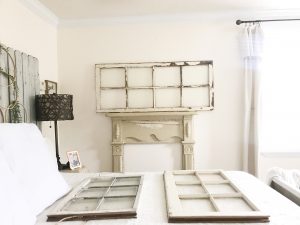 Second – Grab the medium sized window and center it to one side of the larger window. ?? Like this??.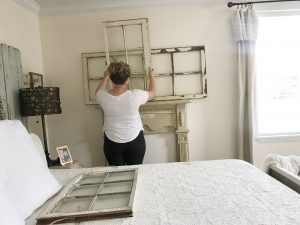 Third – Take the smallest window and center it to the other side. ??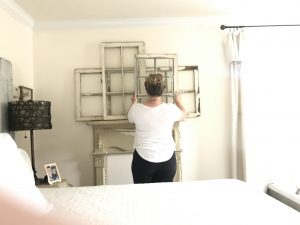 (Ignore my sweet helper's arm in the corner of this picture.) My little 9 years old sister was the photographer today. ? Thank you, Kelbee!!
Finally –  Send me an after pic!! If you do this decor project, I'd love to see it! So, tag me in your picture! ?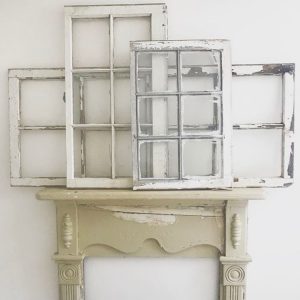 Here's an easy step by step mantel decor!!
Helpful Hint – Some people have a difficult time finding vintage windows in their area. (Hard to imagine since our community is completely saturated with old reasonable priced windows) If that's the case for you, you could use old unique frames.