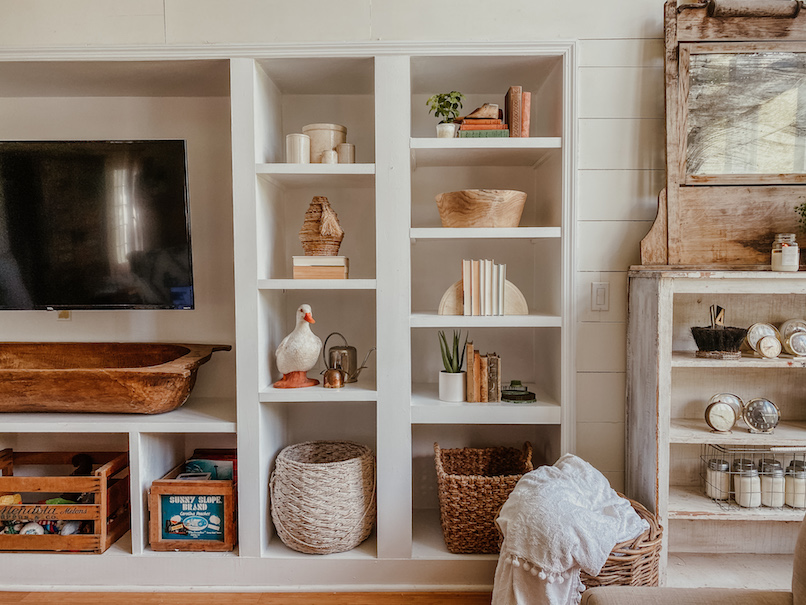 Shelf styling was once a challenge for me until I realized I just needed to keep it simple! I usually freshen up my built in shelves once a season. This is my Spring look!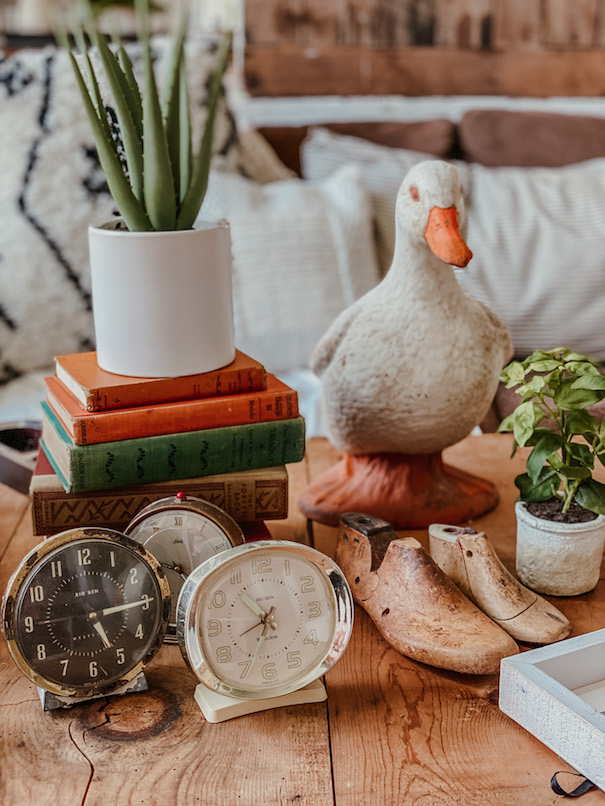 First thing I can tell you when styling shelves is to gather items that inspire you to change things out! For me that was a wood bowl, an old duck, and a new faux aloe plant. I usually lay out on my coffee table plenty of items I could use on the shelves and I shop from that gathering. All of these items have inspired me in some way for the season. This make the process so much easier because I can see how the colors and textures blend and I'm not searching the house for the perfect items over and over.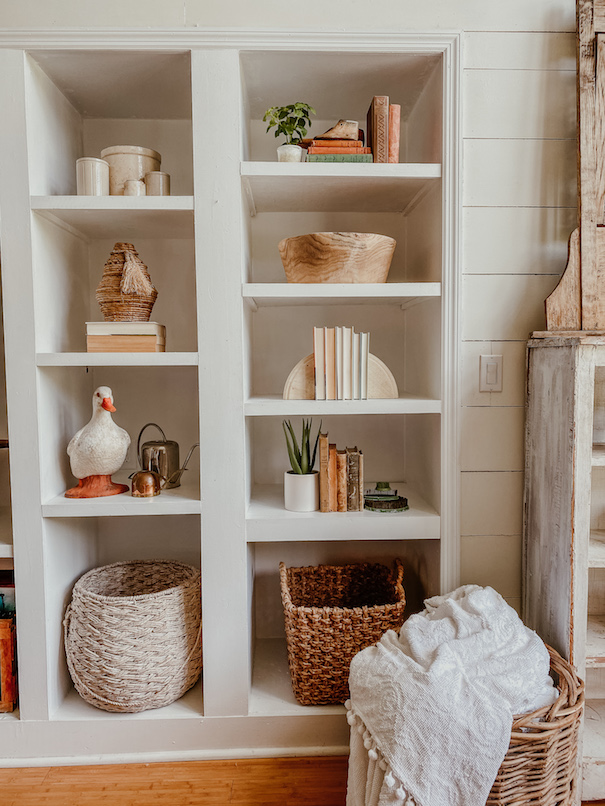 Use something old, something you have and something new! I find inspiration from all of these. Using vintage items always makes me excited. Reusing something I already have makes me happy. Adding something new freshens my inspiration!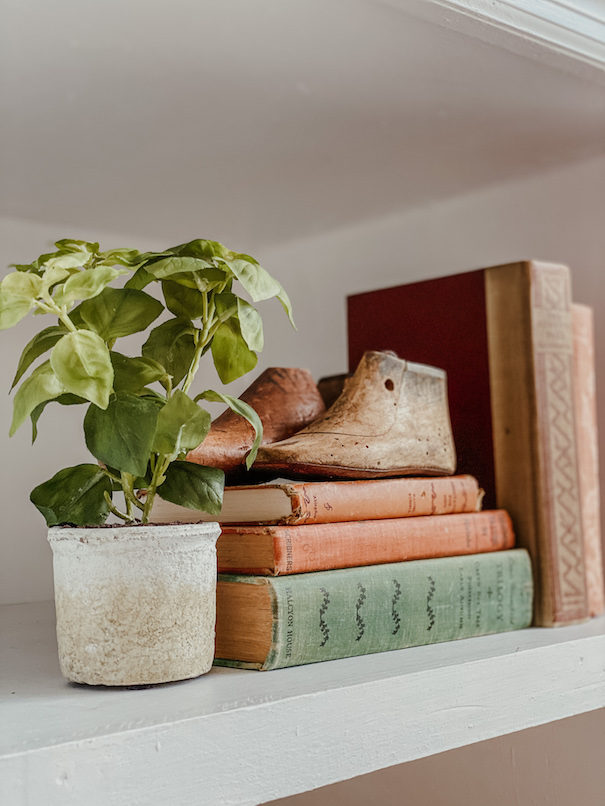 Keep it  S I M P L E. This is where a lot of us go wrong. I've been guilty of over stuffing these built ins. Over decorating can cause the space to look messy. Keep it simple by highlighting those special pieces, textures and shapes. My textured vase can really be a statement when it's only with a few books! It doesn't get lost but stands out. Also, keep your color blend simple. If you're using neutrals stick with neutrals. If you're using bright colors, stick with bright colors!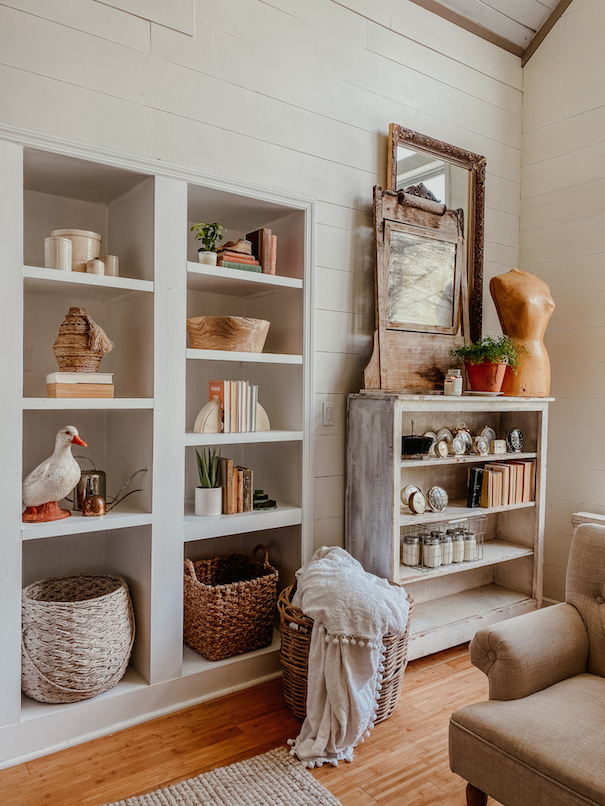 On your shelves, remember the basics. Always add books and something green! A few books here and there make the shelves feel functional. A plant brings life (even if it is secretly faux!) Books and plants are key!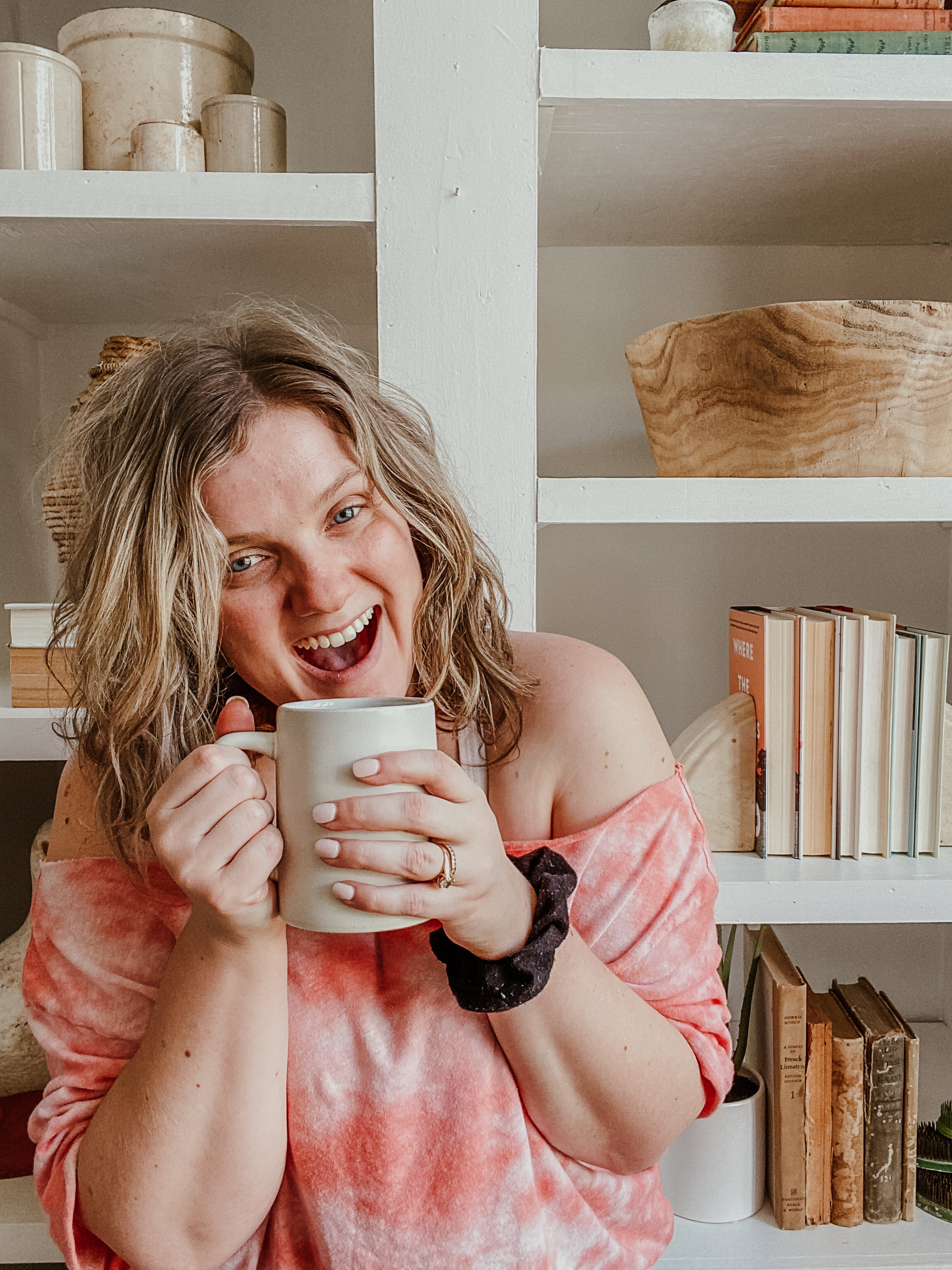 Remember to enjoy! Enjoy the hunt of gathering items. Enjoy being creative as you style. Most importantly, don't forget to sit back with a cup of coffee and enjoy the finished look!