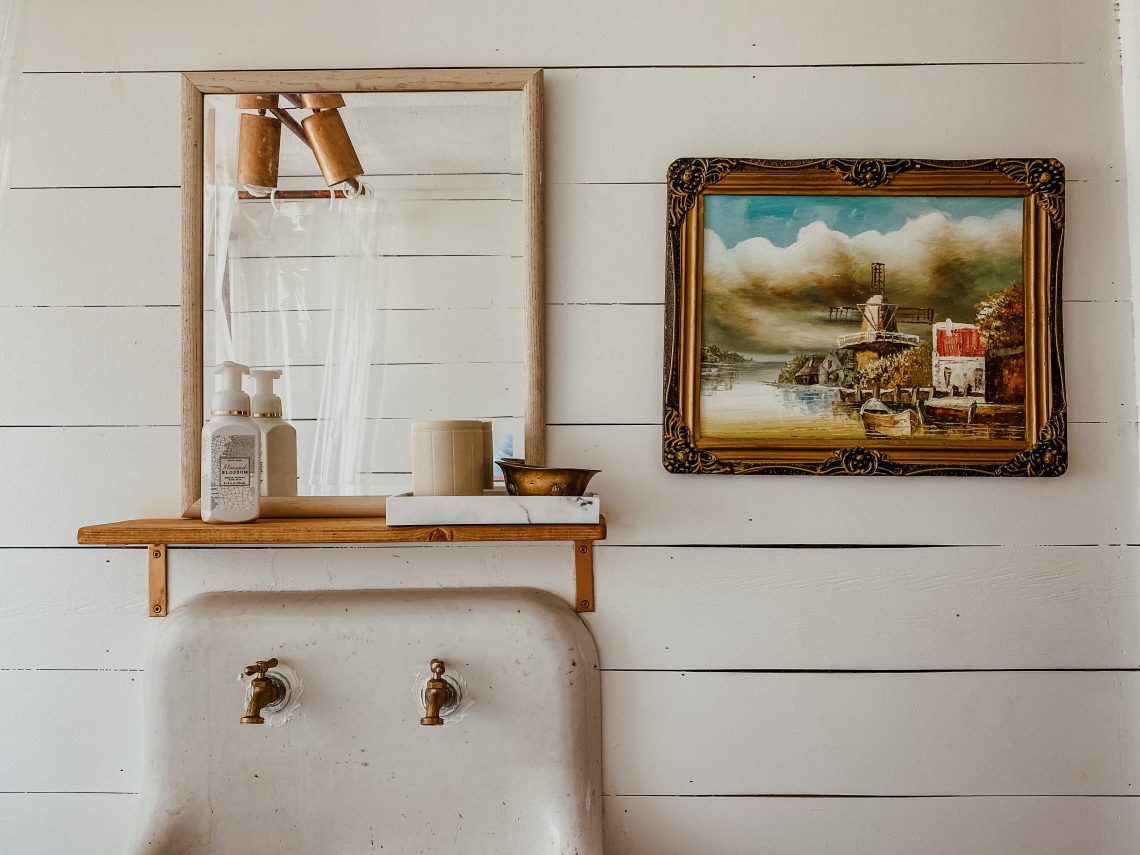 Time To Do the Little Projects
I hung a picture. Honestly, like most things, it's such a simple task. Yet I always feel guilty for taking the time to do it. Why? Because there is always Instagram DMs to reply to, items to price or emails that need responses. So many times these final touches or little projects get pushed to the back burner. Knowing I need to do them takes the fun out of the project, yet I feel guilty for putting all else aside to do those little tasks.
Today, since my antique booth is closed and we haven't been able to leave the house much, I had some extra time! And guess what! I hung an old painting in our upstairs bathroom! As I was adding picture wire to the back of the painting I realized I've had this painting for months and I was so enjoying finally having the guilt free time to hang it. 
It hit me, this old beautiful painting that I was so excited to buy had been sitting in a corner just waiting to be hung for months. All these months it could have been enjoyed if I had just taken 15 minutes to complete a little project.  
I suddenly became inspired to do the little projects around my house. Of course now I have the time due to "stay home" but I'm talking long term. Today I learned those little projects make a big difference in our home and finishing them brings me joy! 
I'm writing this from my heart to encourage you to hang that picture that's been collecting dust in the corner. Enjoy that mirror that's been tucked away in the garage. Even after life returns to "normal", I want to remember to take the extra time for those little projects. Those little projects are the icing on the cake!