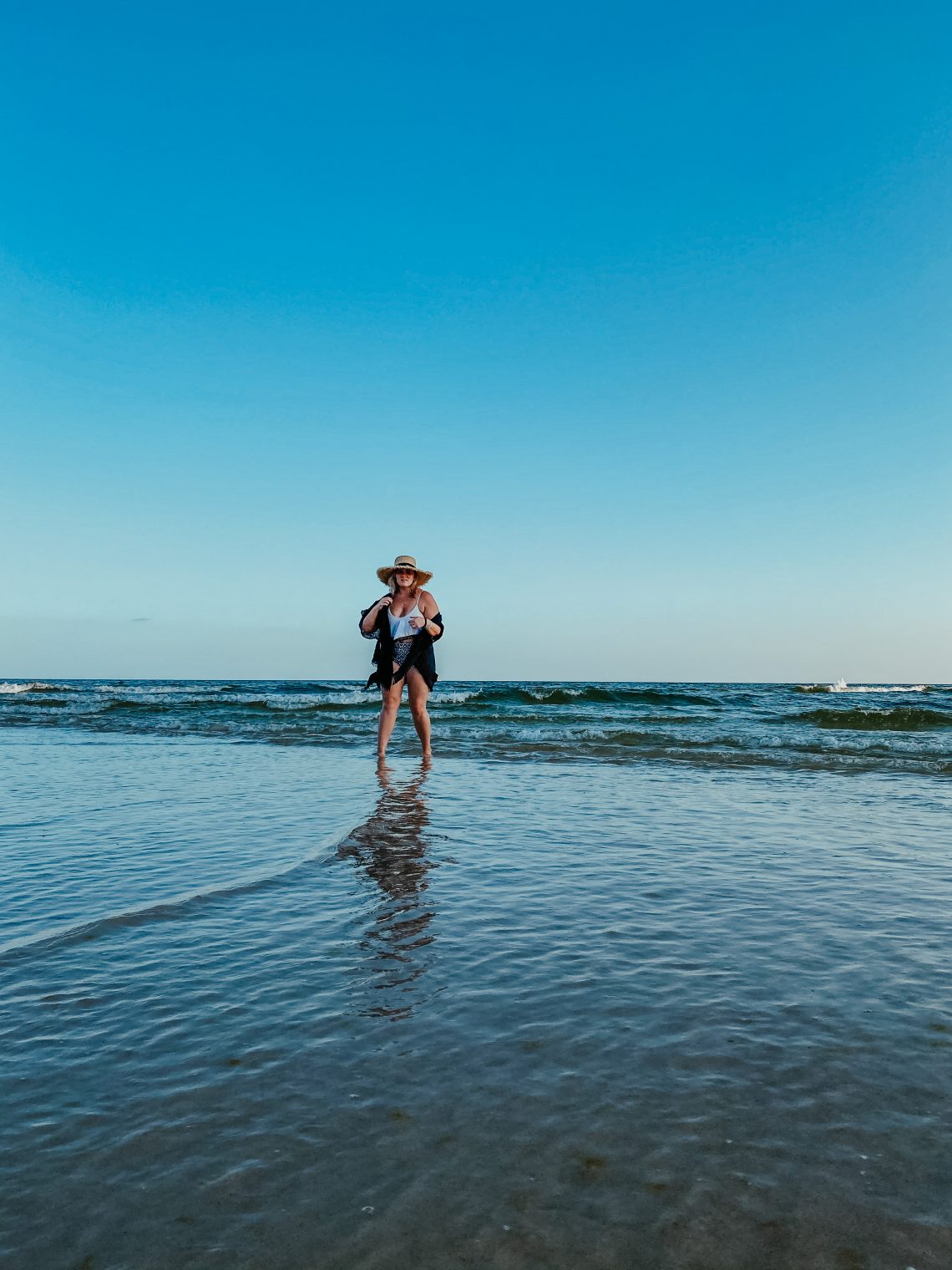 Wow, within a week I made two trips to the beach! One trip with my family and then went back for another trip with my husband, Aaron, to celebrate his 30th birthday! I'm not one who travels often but I LOVE a good beach trip! 
I've been going to the Orange Beach/Gulf Shores area since I was a kid. I have wonderful memories of these Alabama beaches as a kid with my family and friends and I've made new(ish) memories as an adult with my husband. 
There's something special about the white sand along a blue gulf. We love to sit on the beach with good books and take lots of naps!  There's also something special about year after year going to the same spots to eat and shop. (I'll share some of my go to places..) Some of these places my grandparents found, some I tagged along with my parents to as a kid, and some we've adventured out and found. You know, I'm all about traditions! 
We love to use White Shores Reality or if it's a quick unplanned trip we stay at The Island House in Orange Beach. Below I've listed a few of our favorite places! Hope this list helps if you ever make your way down there! 
Some of our favorite places:
Plunderosa Loxley, Al
Lambert's Cafe Foley, Al 
Crico's Pizza & Subs Gulf Shores, Al
Shrimp Basket Orange Beach, Al
A Specialty Bakery Gulf Shores, Al
Sweet Cone Alabama Orange Beach. Al
Southern Grind Coffee House Orange Beach, Al 
Cosmo's Restaurant and Grill Orange Beach, Al