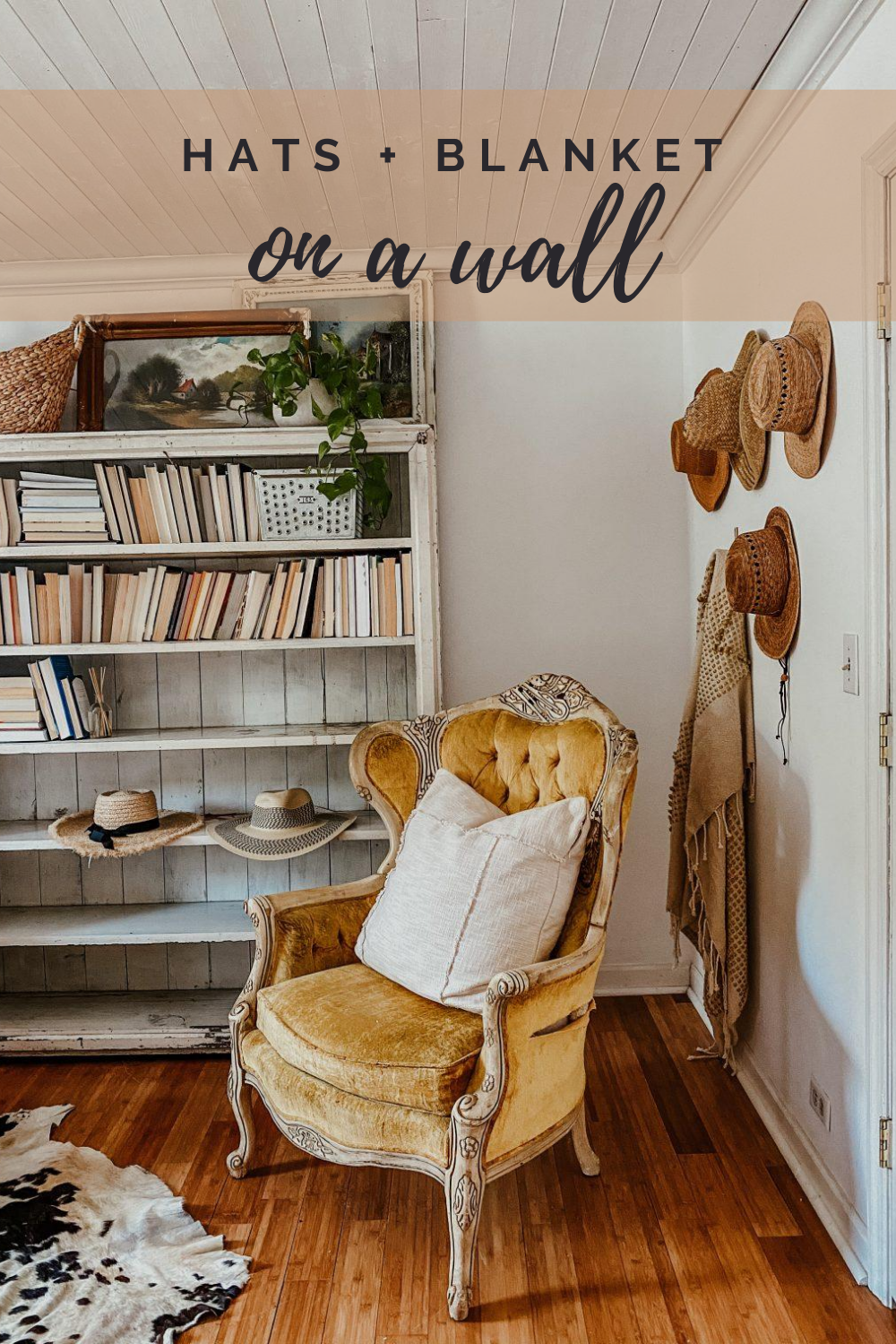 Do you ever get tired of seeing the same murals or shelves on the walls in your bedroom? If you're thinking about changing up your wall decor any time soon, this post is for you! I love how this wall in our bedroom went from blank to cozy in a matter of minutes! It was seriously the easiest decor project I've ever done. 
Simple Decor
The hats are all vintage finds from yard sales and antique stores. You could totally use new hats, too! I added a bit of cozy by hanging an urban outfitters blanket on a gold hook. You can take either or both of these ideas and easily fill a space in your home on a budget. Grab some gold hooks and hang a blanket or grab some nails and hang a blanket or grab some nails and hang some hats. 
The gold hooks I used are from Target, and I 100% recommend them. They are versatile and can be used in so many rooms of the house like the bathroom, kitchen, living room, and more.