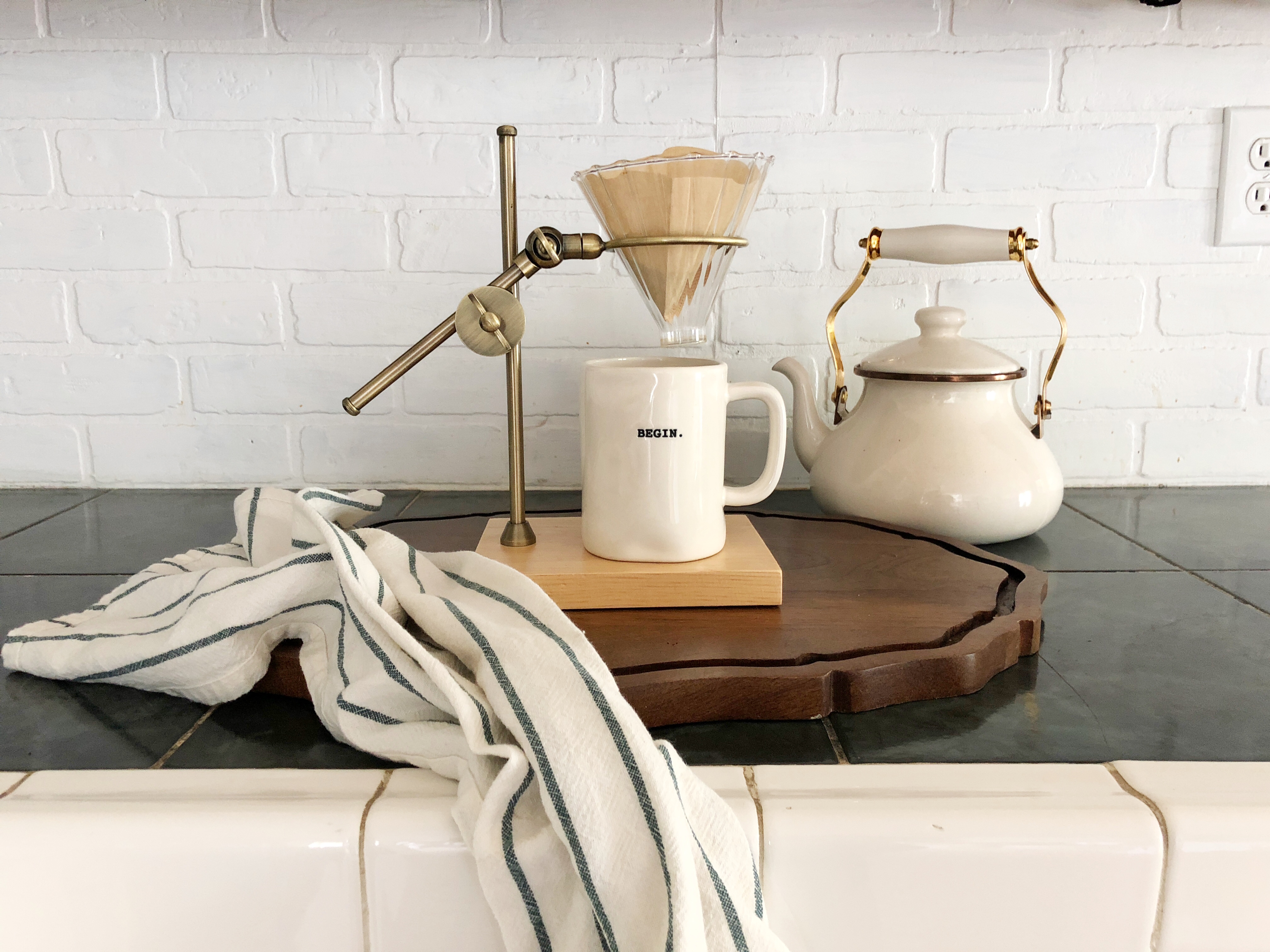 Never thought I'd say it but my Keurig days are indeed over. Keurig is one of the rmain reasons I began drinking coffee. My mom bought me a Keurig for Christmas 2013. She said it was from my "hot chocolate".. One thing led to another, then I began dating Mr. Coffee Lover and now I can't live without it.
T H E    T A S T E
It began with Aaron. He no longer liked the taste on Keurig coffee. A year later, I started noticing a plastic-y taste. I much preferred coffee from a restaurant or coffee shop. It just tasted so much better.
T H E    M O N E Y
Between the two of us it was nothing to use 4 k-cups a day. You don't really realize how much that adds to your grocery bill.
T H E    P L A S T I C
Hot water and plastic make me feel like I'm drinking chemicals.
T H E    B U G
Even though we spray our house regularly, the occasional bug still wanders in. One morning, I opened the top of my Keurig to insert the k-cup & there was a black bug in the top where the K-cup goes. Yep. Worse part, the bug crawled into the Keurig to where I couldn't get it. After this, I no longer used my Keurig.
T H E   C L E A N I N G
Which brings me to my next point, how clean can we truly get it?
M Y   S O L L U T I O N
I bought a kettle and dripper to make pour over. It takes a little extra time but the coffee taste MUCH better! It's also saving on my weekly grocery bill. I can clean/rinse out the dripper daily. I have a new routine. I heat up the kettle as I'm unloading my dishwasher in the morning then just pour the hot water over my favorite blend.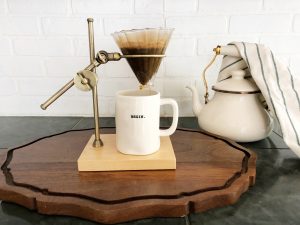 I'm going to link the kettle and dripper I bought. If you're wanting something faster I'm also going to link some more options.
Kettle – Click HERE
Dripper – Click HERE
Another Dripper – Click HERE (This one is a little slower)
French Press – Click HERE
Chemex Coffeemaker – Click HERE