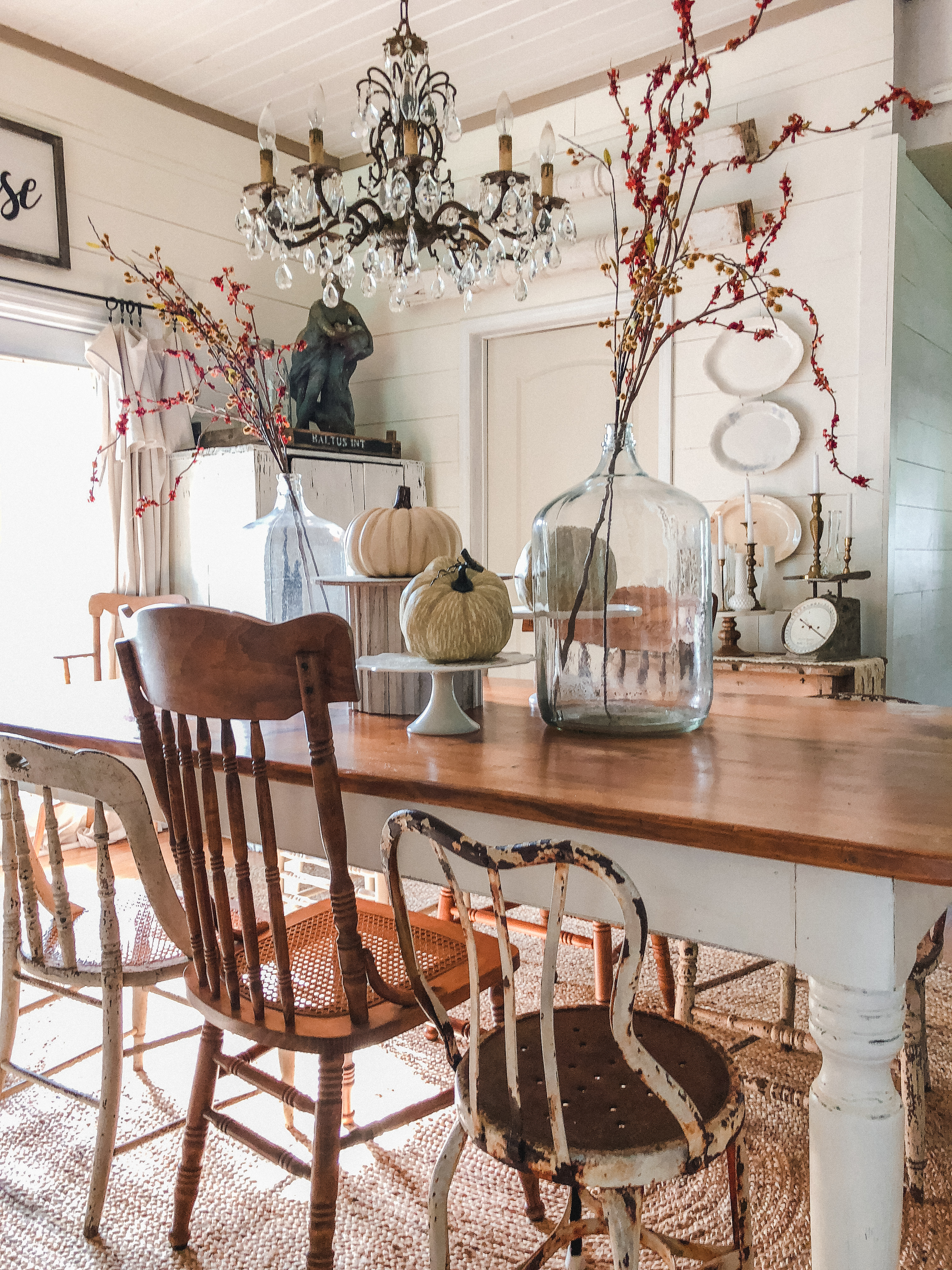 Fall and Christmas are my VERY FAVORITE times of the year to decorate my home! I love pumpkins, orange, fall scented candles, cooler temperatures.. ahh just give me all the warm cozy tones!!
So I did a little Fall decor on our farm table in the dining room. As usual, I kept it simple and tried using mostly items I already had. Sometimes shopping your own home is the best way to find cheap inspo! I tend to shop my own home every season and swap items around.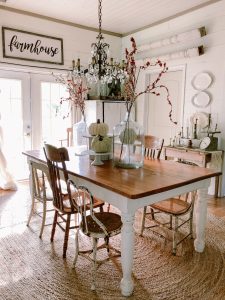 This Fall, I used some white cake stands to add height and antique glass jugs on either side of those cake stands. To add a little festive charm I styled some faux white pumpkins (from last year) on the stands. Then to add a little Fall orange-y color, I popped some orange florals from Hobby Lobby.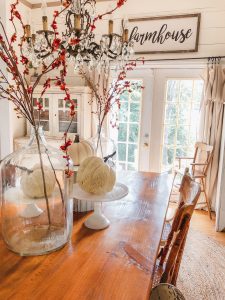 Simple as that! The only "new" thing for this space are the Hobby Lobby florals coming out of the vintage jugs. I personally feel Fall is quiet easy to decorate for! Just think, pumpkins alone are beautiful!