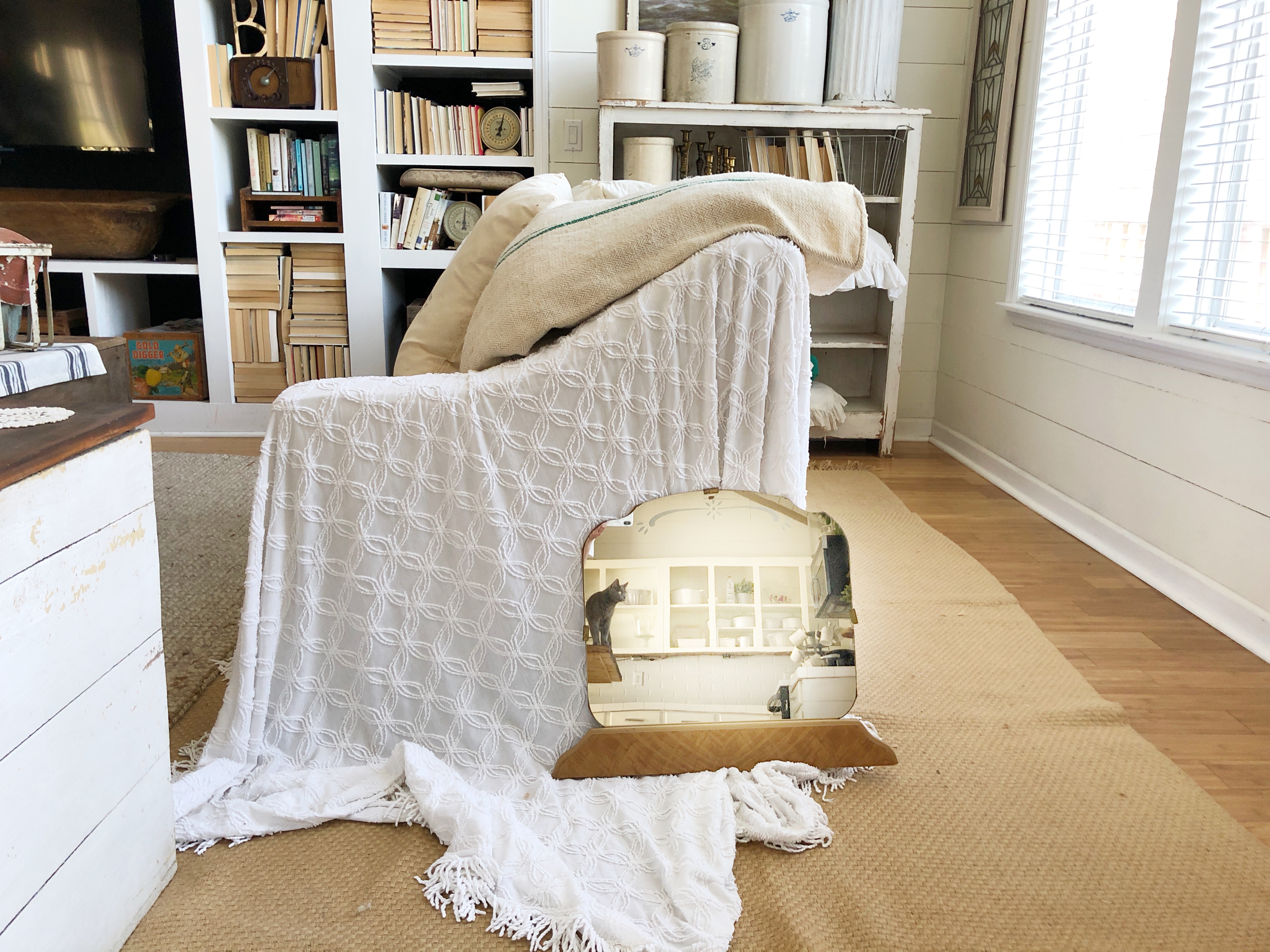 Mini Dresser Mirror – Vintage Find
One of the best parts of being a picker is finding a rare beautiful piece for yourself. 99% of the items I pick, (although I love) I do not keep. I can't keep everything I like or I would go broke.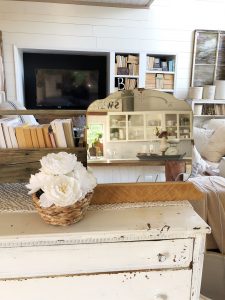 However, every once in a while I treat myself. 
A few weekends ago Aaron and I were hunting antiques when we spotted an old unusual mirror. The mirror looks like an old dresser mirror except it's a mini!! Approx. 2ft wide and 2ft tall, it has all the details of a large antique mirror that would attach to a wood dresser but it's small. In all of my years of loving antiques (Since 7 years old.. I think?? Right mom??) I have never seen a mini dresser mirror.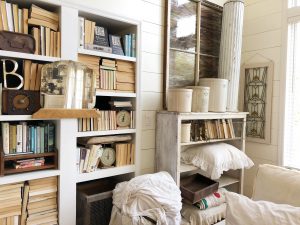 The glass itself is old with etched detail and a curvy top and edges.  The base of the piece is a light/blonde wood and the mirror itself is held in with old brass brackets. It's lovely with each of its details. Thanks so much for reading my blog today!!