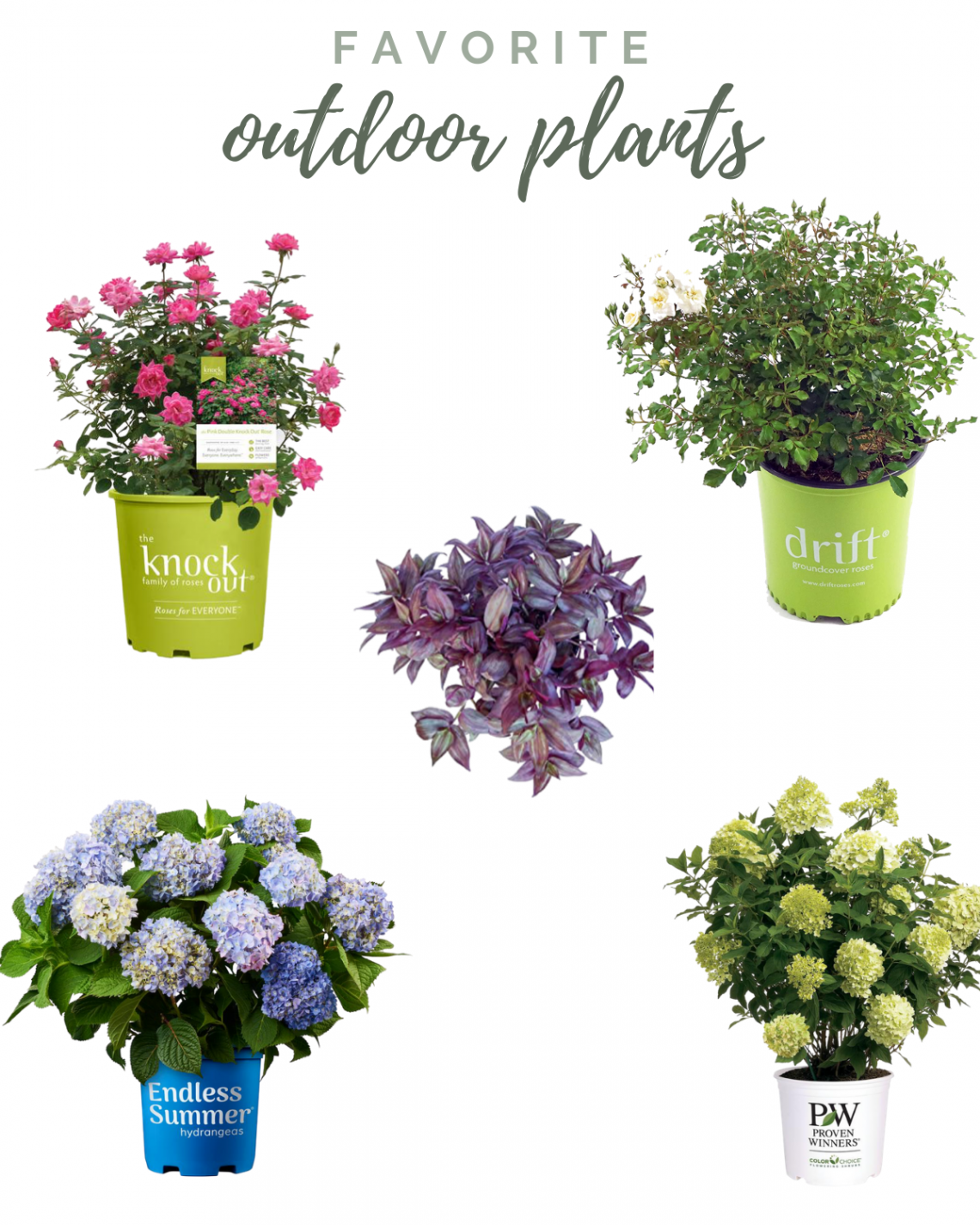 6 of my Favorite Plants for Outside
Over the past two years I have realized deep down I'm a plant girl. I still don't know all the plant things, but I'm learning. If it has anything to do with nature… bring it on! It's what makes me the most happy. Here's a list of my favorite outdoor plants right now! 
Knock Out Roses – how gorgeous are these?! The color has to be my favorite part, and they're so fitting for summertime. These bloom continuously from spring until frost, so they're the perfect plant for growing almost all year round. These would be so pretty paired with spring and summer decor in the sun! 
Endless Summer Hydrangeas – I planted these blue and pink hydrangeas in my garden because the color pops and there's partial sunlight and partial shade so it's the perfect spot! These create a large bloom throughout the spring and summer months!
Limelight Hydrangeas – I didn't even know a plant like this existed until I found them one day when buying my other flowers! This summer flower opens to a soft green color and turns pink and burgundy in the fall. I love versatile plants like this that change with the seasons.
Elephant Ears – this plant is truly a classic that can be placed in your indoor space or outdoor garden making it super versatile. Elephant ears grow up to 6 feet tall and gives off tropical vibes which I love. They don't tolerate the cold months well which is why I'm planting them in the summer heat!
Drift Roses – Another pretty rose find! These brighten up borders, fill in empty spaces, and spread delicately around your favorite established plants. I decided to put these in my backyard where the sunlight shines directly since that's where they grow best!
Wandering Jew – These plants are some of my all-time favorite. They have green, heart-shaped leaves with purple stripes and a silvery sheen to them. The blooms are small with three petals and can be violet or white. They add a beautiful uniqueness to any garden or pot, especially in the summer.