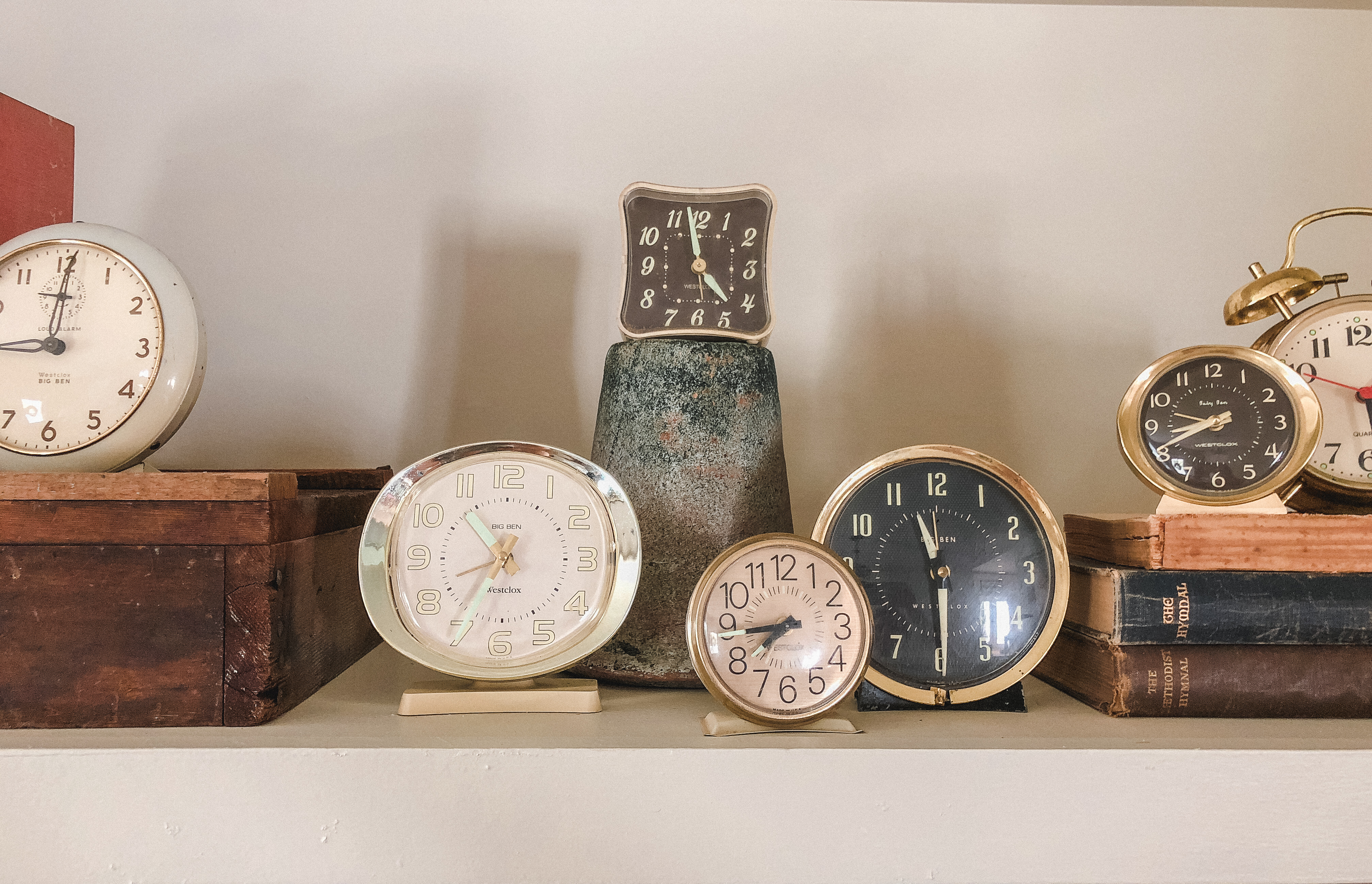 Within the past year I have a newfound love for collections and grouped items that are very similar to one another. When similar vintage items are grouped it achieves a uniformed look with character.. if such a thing is possible. I've always collected milk glass (began at age 8) but recently I've wanted to broaden my collection abilities.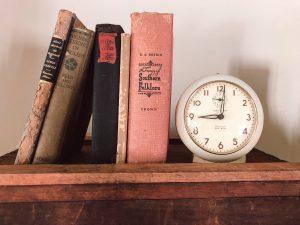 That's around the time I began thinking clocks were cute. Yep clocks. Especially the little vintage desk clocks with the white face and blacks numbers. So I began hunting around the antique malls and keeping the ones I found while picking. (This isn't my usual way of doing business.. lol)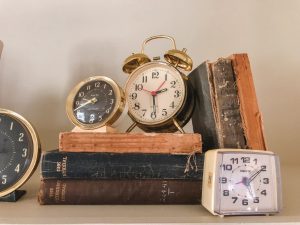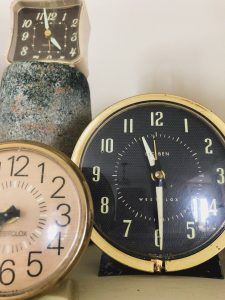 Before I knew it I had gathered a little collection! Not to mention at a great price. Even at the antique malls I never paid more than $12 for a clock. In fact, most of these I found under $5. I'm not saying I found them everyday. Shoot, I didn't even find them once a month but when I did they were reasonable priced.
I'm still working on my little clock collection. I recently styled them in our front living room on the top shelf of a bookcase. The hunt for my clock treasures has nearly been the best part of collecting!