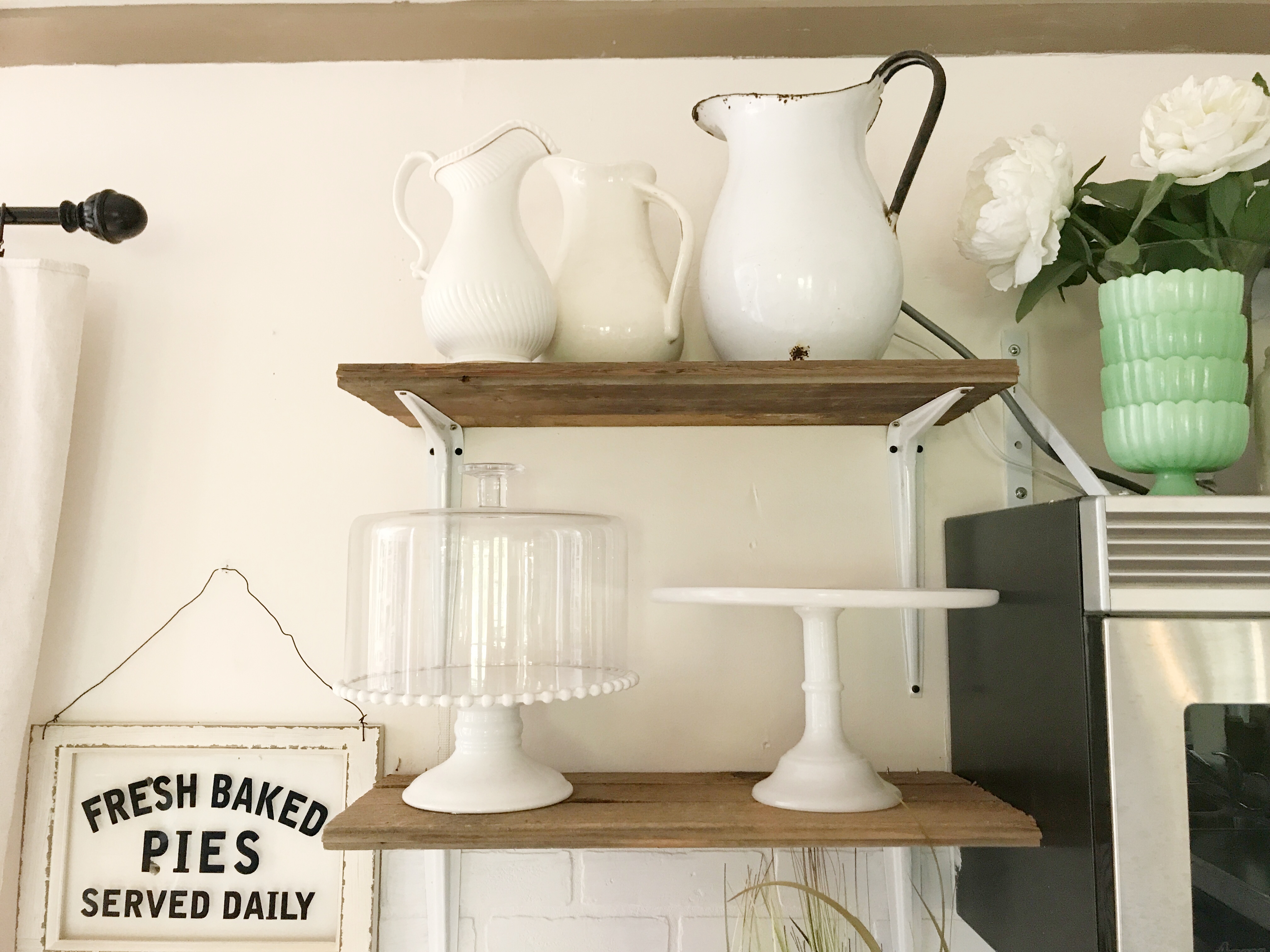 Open shelving.. It's another debate. ? Unlike my shiplap debate, (which you can read about here) I knew exactly where I stood on the topic of open shelves.
Again, this was one of those ideas my sweet husband thought I was CRAY CRAY.. and maybe I am. (That's another topic for another day) ? ?
I love the look, concept and just about everything else about open shelves in the kitchen.? Now that I've lived with open shelves for a few months, I feel I can talk about it a bit!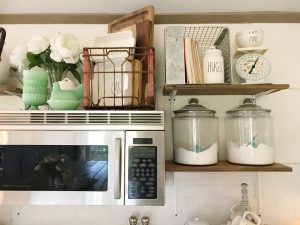 Order
The rhythm of my heart beats "organization, organization, organization" but I'm not always good at being organized. (Or maybe it's Aaron ?) (Not to cast blame?) Anyways, about a week into our open shelving we both realized it was forcing us to keep everything tidy.
In times past, our poor little cabinets were always so unorganized but now everything things has a specific place. Open shelving totally brought structure to our home.?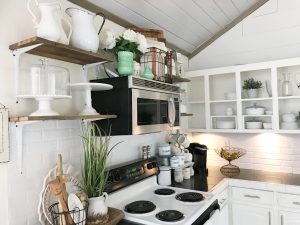 Display
Open shelves add opportunity to display your pretty items.? I don't know about you but if it's not pretty, I'm probably not going to buy it. I'm the type of girl who opts for the pretty white mixing bowls instead of the cheap ugly ones. I buy only items I love so I'll keep them forever and it'll save money in the long run. (haha, that's how I justify buying ?)
So open shelves allows me to display those beautiful cake plates, mixing bowls and baking dishes.?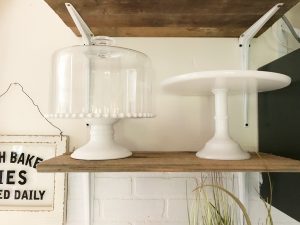 Statement
Are you looking for that big farmhouse statement in your kitchen?? Open shelving could be your key. Something about it screams farmhouse especially when styled correctly.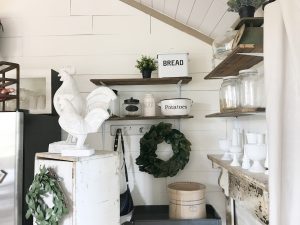 Don't get me wrong, I've seen open shelves be very versatile in styles. Open shelving can be anything from farmhouse to cottage to modern. No matter the style theses shelves make a huge statement in a home!!??
So I may be crazy but I love open shelves. ??‍♀️ They keep things structured, pretty and make a huge style statement.
Call me cray cray if you'd like but I immediately knew where I stood on the debate open shelves.
How to DIY
Here's a link to a previous blog I posted on how to install open shelves yourself!!