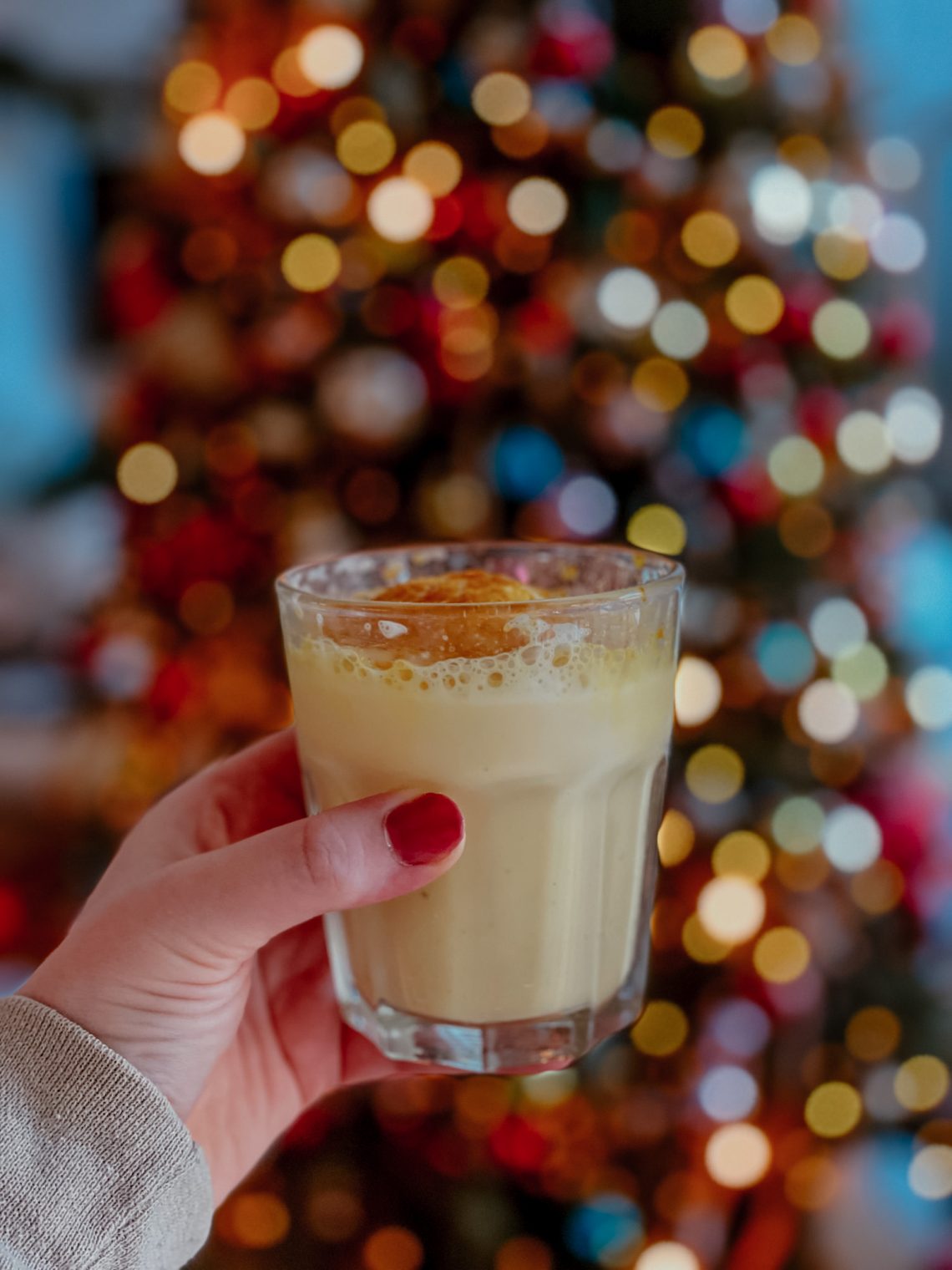 I recently made this super yummy eggnog punch for a family gathering and shared a timelapse of it on my IG. Since everyone ended up wanting the recipe, I'm sharing it below! 
What you'll need:
2-liters of ginger ale chilled 
1 carton of eggnog 
8 scoops of vanilla ice cream 
gold sprinkles (optional but festive!)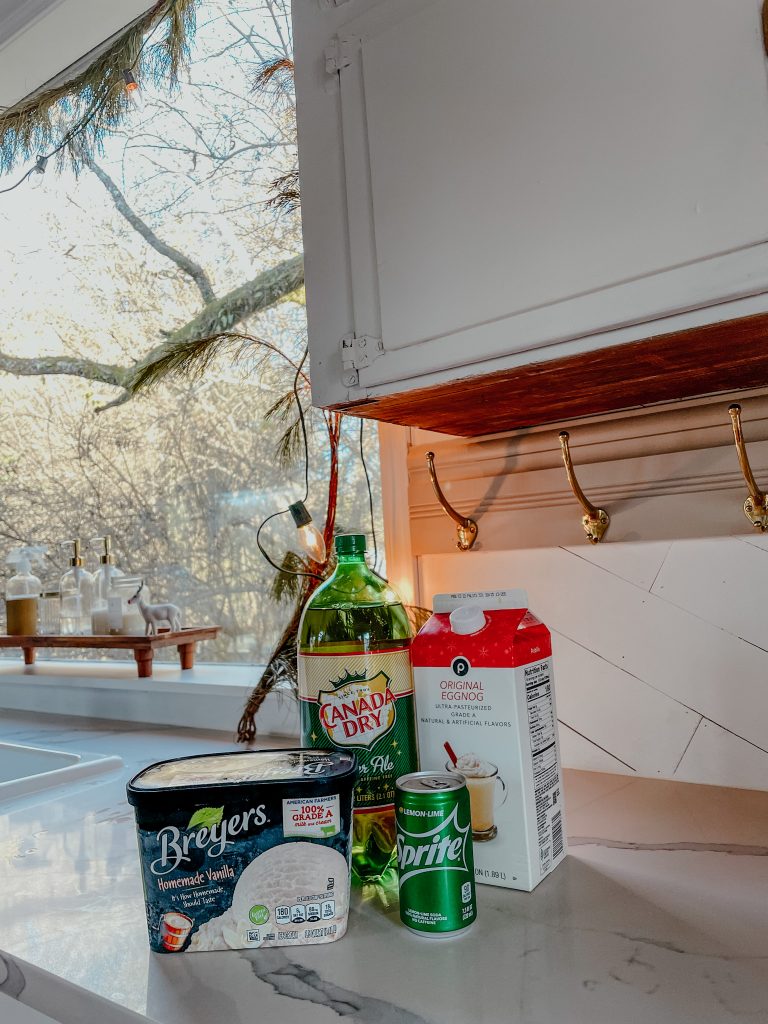 Instructions:
Add all ingredients together in a large bowl. I used a glass bowl because I think the colors of the beverage are pretty! Then, top it with gold sprinkles (you can use any sprinkles you already have).
Serve and enjoy! This was a hit among the family. It's such an easy recipe that only requires three ingredients!