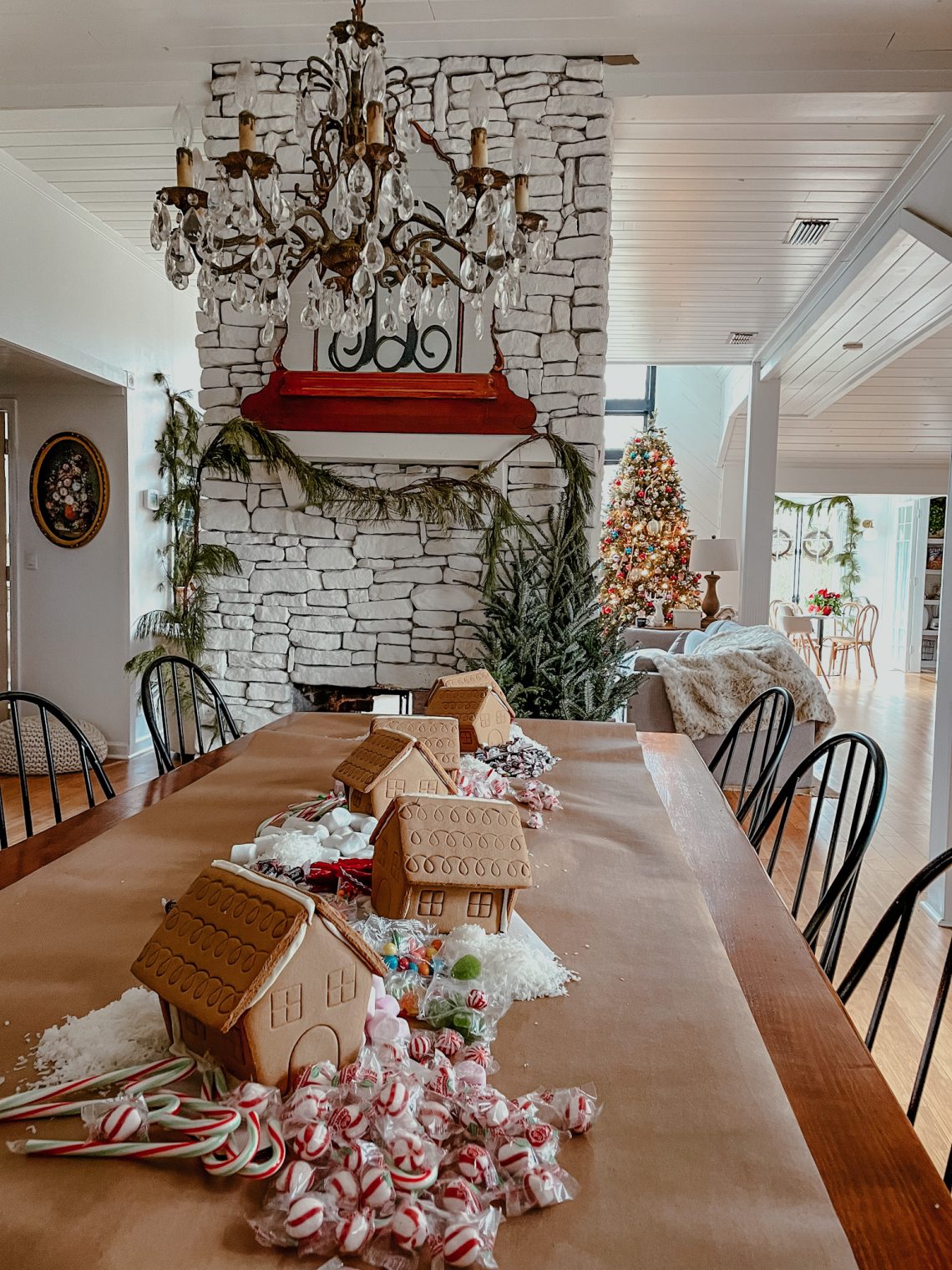 Can you believe Christmas is only one week away?! Last weekend we hosted my family's Christmas on the Russell side, so I decided to get each couple and each of the kids a gingerbread house to decorate! I bought the prebuilt ones which you can find HERE. In my opinion, the prebuilt houses are much more fun since you don't have to spend the time trying to make the walls stick together.. you can just get straight to the fun part. 
The gingerbread house kit comes with candy to decorate, but I'm extra so I grabbed more while I was at the store. I got red twists, marshmellows, shredded coconut, peppermints and lots more festive sweets. 
I rolled out some brown kraft paper along the center of our table and then placed the gingerbread houses along the center. Next, I went ahead and opened all the candy and placed it in the center for easy access. TADA – this activity also made for a perfect table centerpiece for our gathering!! 
This was truly a hit. More so than I even anticipated. My grandparents even enjoyed making their gingerbread house! From 70 year olds to 4 years olds, gingerbread house decorating is an activity for everyone to enjoy. It got a little bit competitive towards the end between me and my siblings, so we asked social media to be the judge!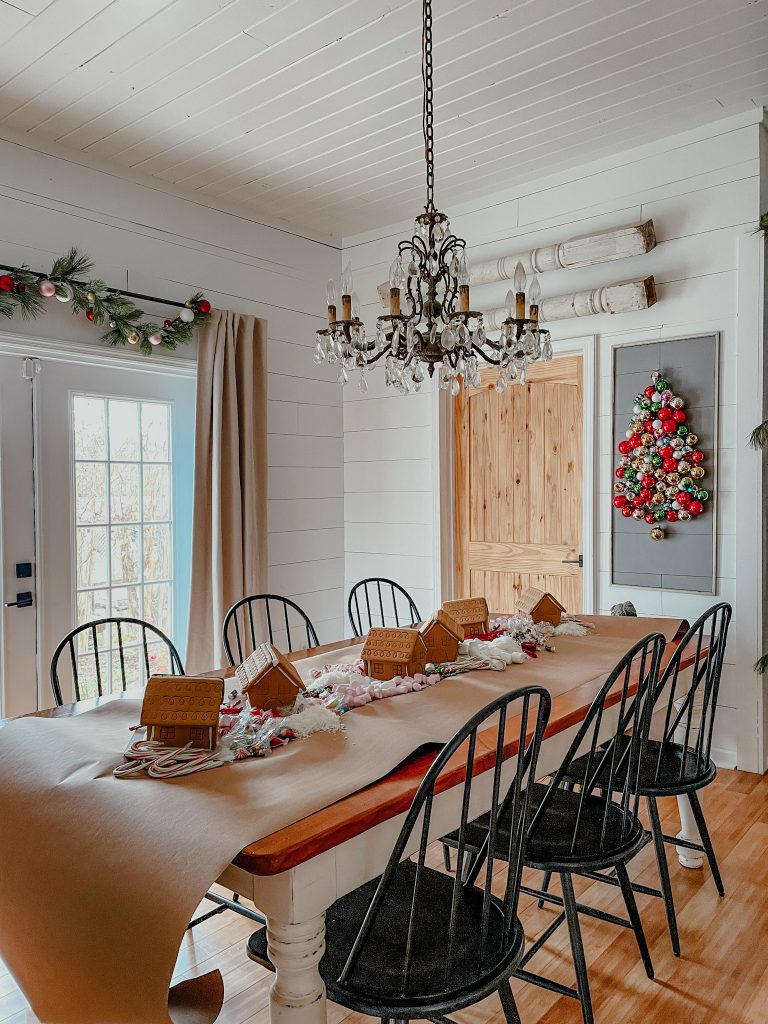 This honestly was a blast and will stay in my Christmas memories forever. It was so fun! Everyone is already asking if we can do it again next year. I think we may have created a new Christmas tradition! 
Grab some prebuilt gingerbread houses and make an activity of it!! Trust me – everyone will love this!