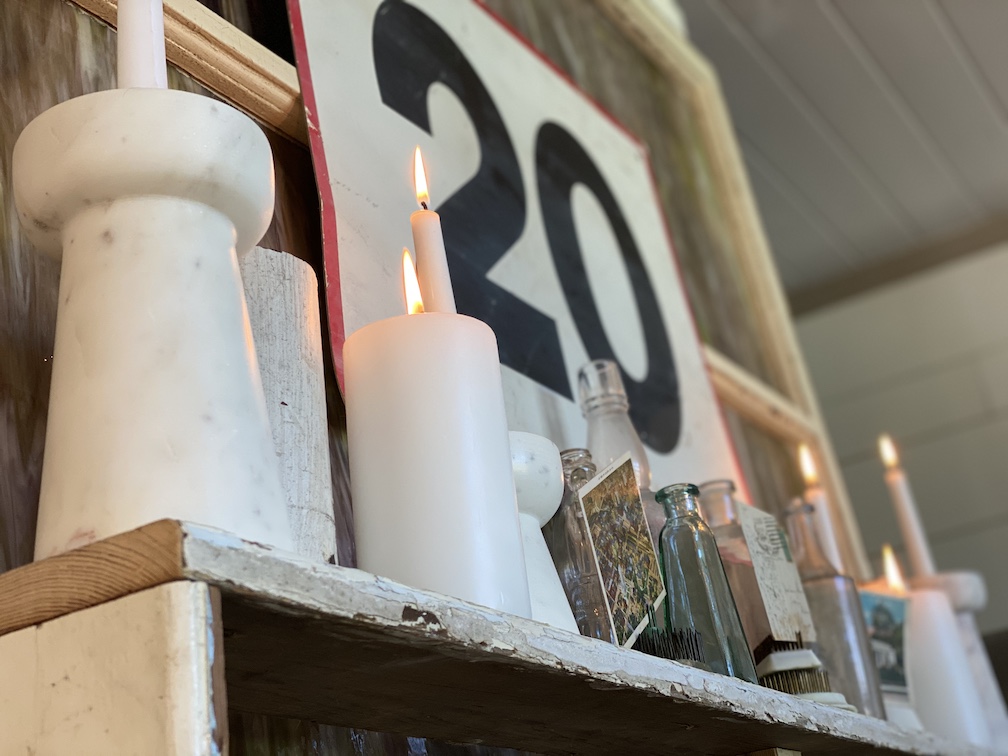 Although Winter is typically the "dead" season where all the trees are naked and your house feels bare, it's the perfect time to freshen up your decor and make it extra homey! I grabbed some candles, candle holders and vintage goodies and made a beautiful mantel to enjoy this Winter.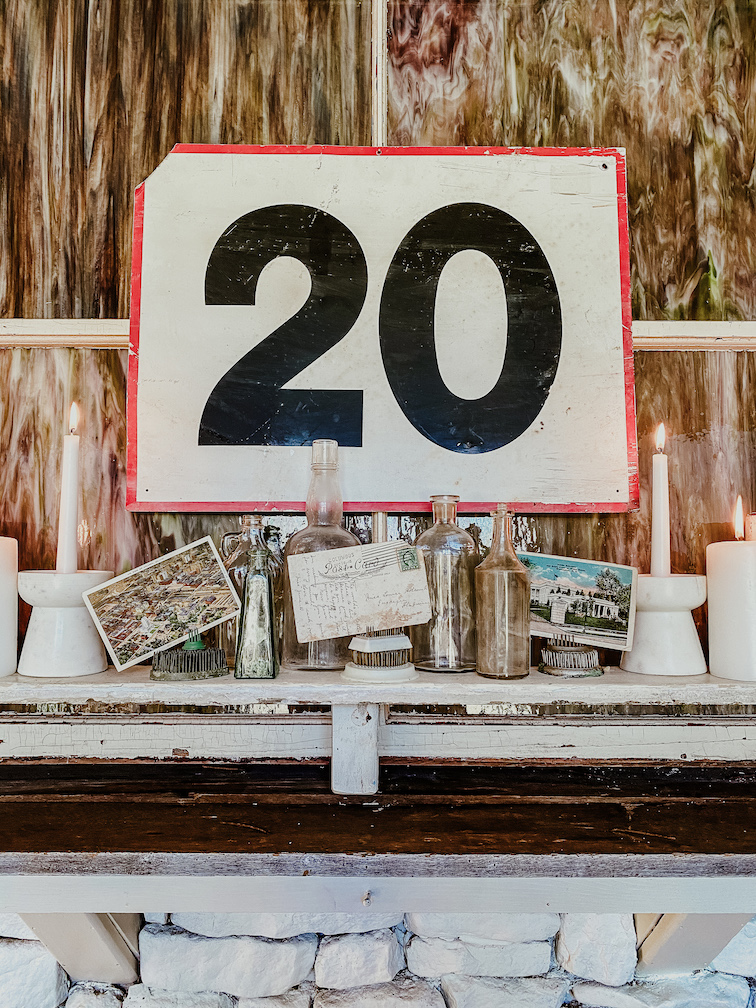 The metal "20 Sign" was cool find! I grabbed it this weekend at a local antique mall. I thought it was perfect for 2020! The same look/festive touch could be achieved using a chalkboard!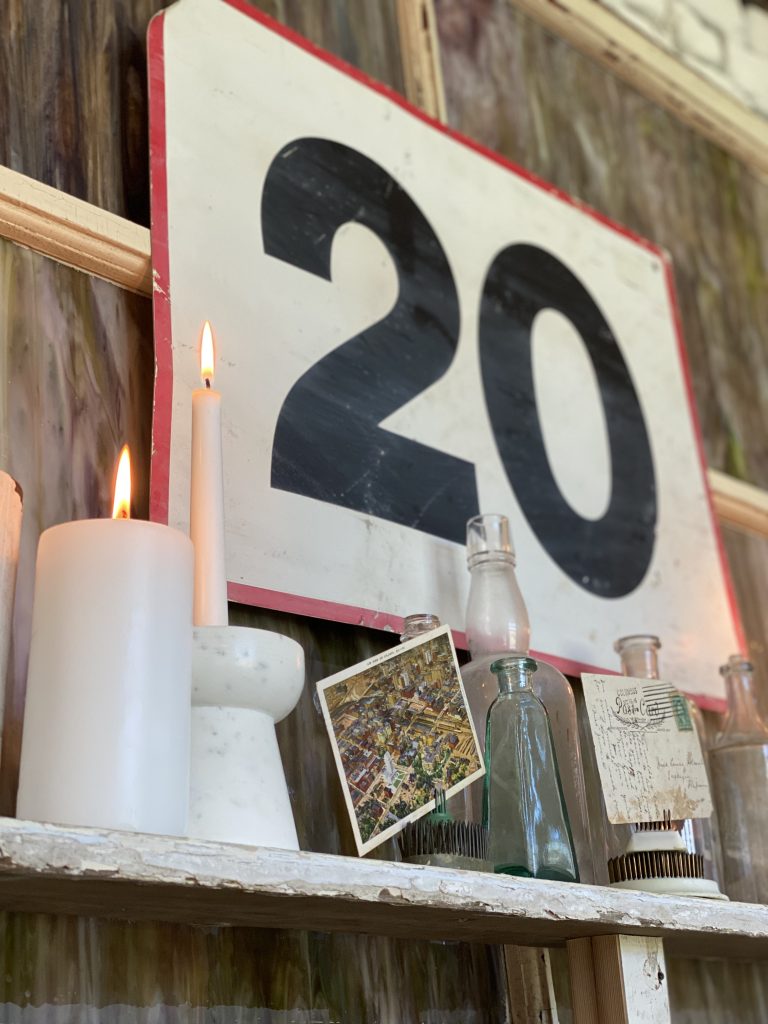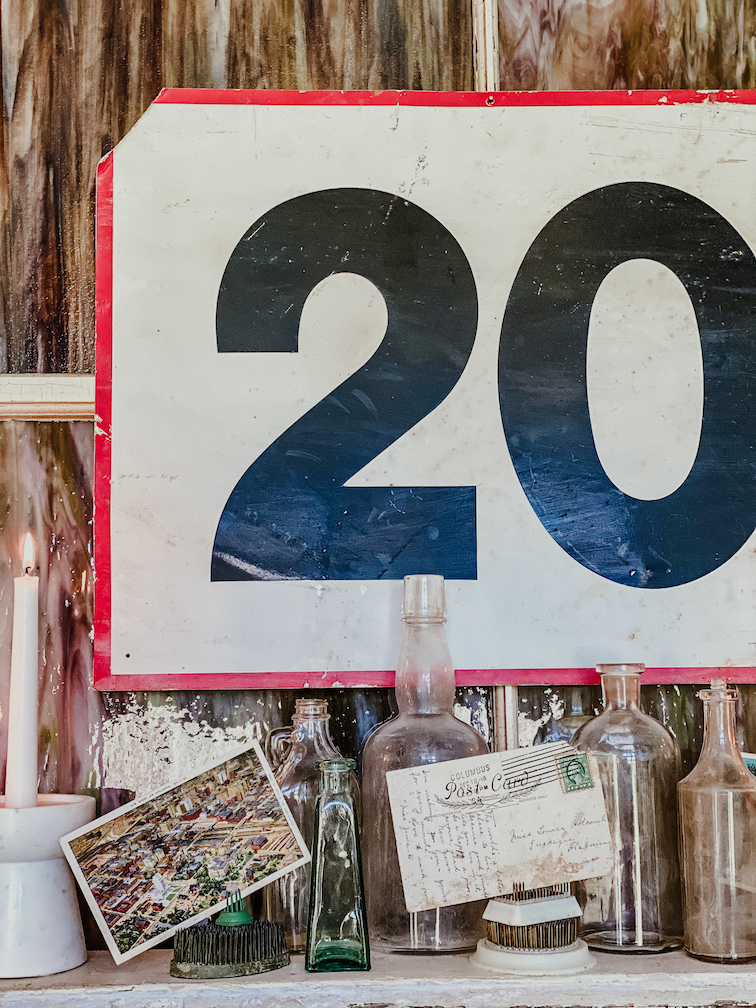 When I'm asked what to do for "Winter Decor" my first response is always CANDLES! They add such a warm cozy glow and make a space feel so homey! I grabbed these beautiful marble candle holders today! I love them because they hold pillar candles as well as taper candles!! Double good in my opinion! I love the classic fancy touch that marble brings! These candle holders are timeless.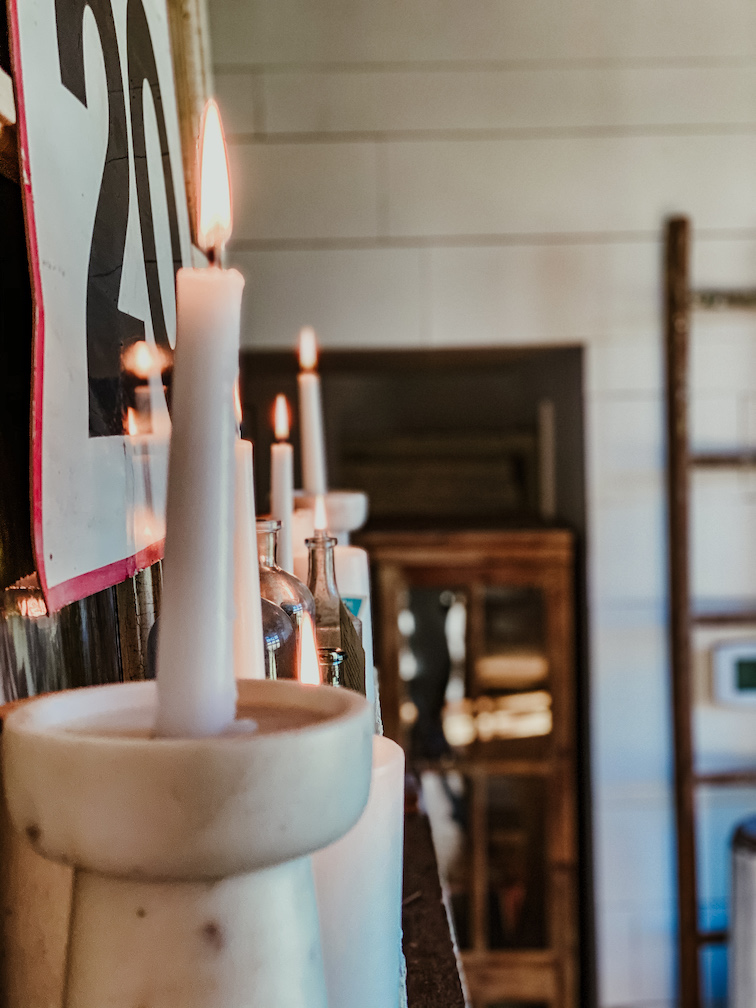 Next VINTAGE! I can't have a space in my home that doesn't have a little vintage touch! I used old glass bottle. Glass is always so pretty when light, in this case candlelight, is reflecting near it. Next flower frogs! I'm using vintage flower frogs to hold my old postcards. But the flower frogs also add a interesting texture to the space! Speaking of the postcards they make a great conversation piece because they're from places I have visited! Adding old paper or even photos to a space is always so fun.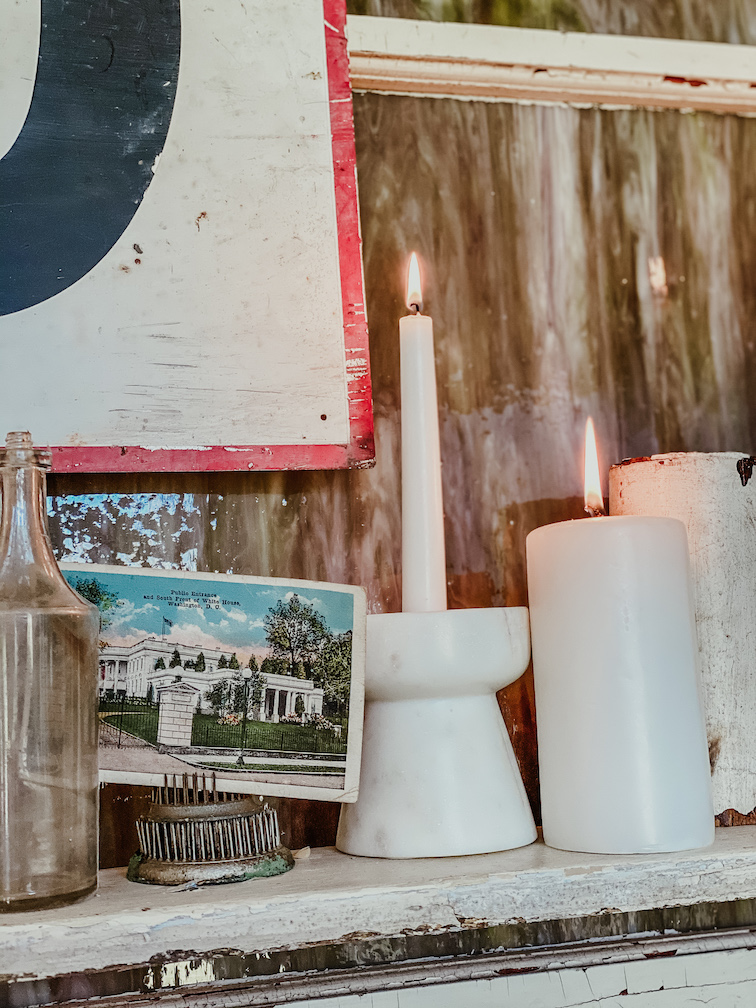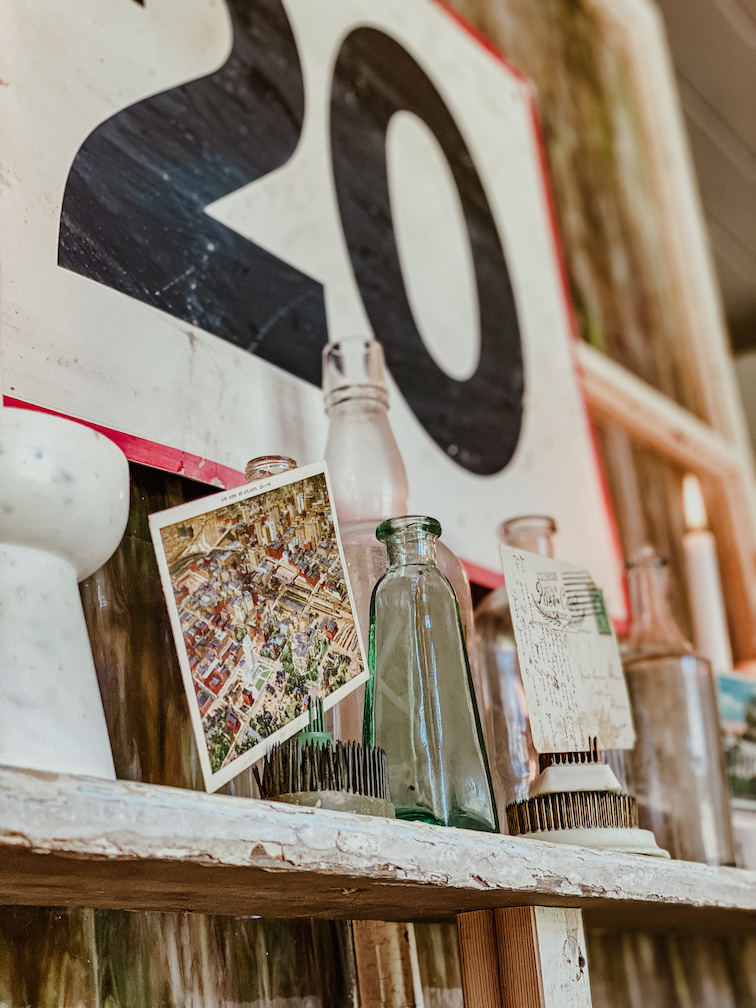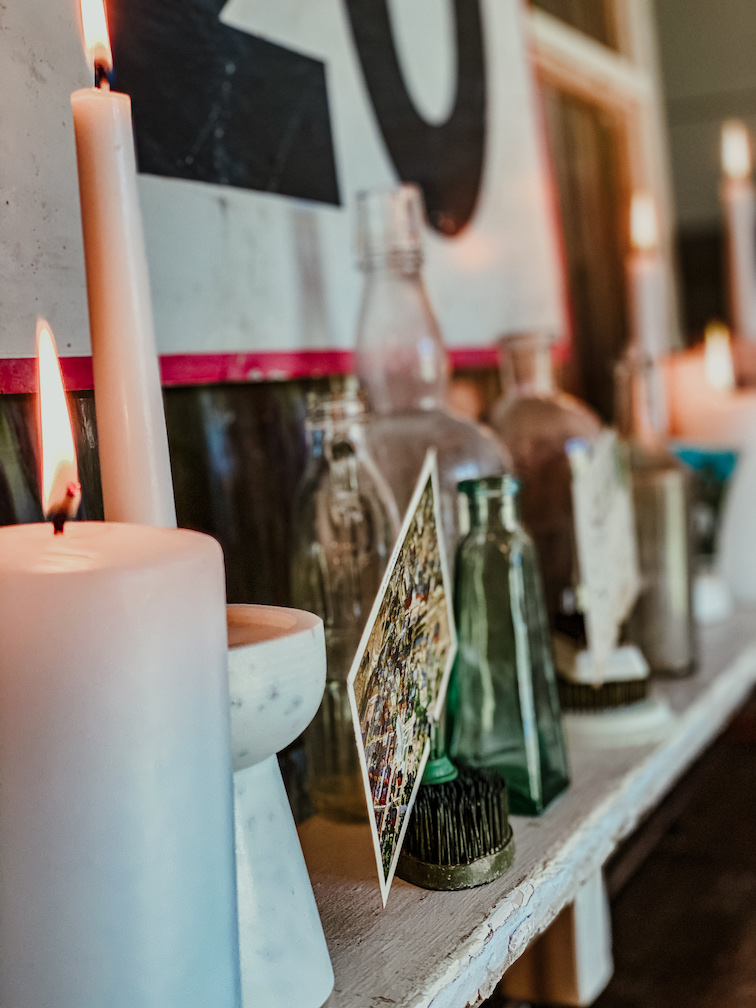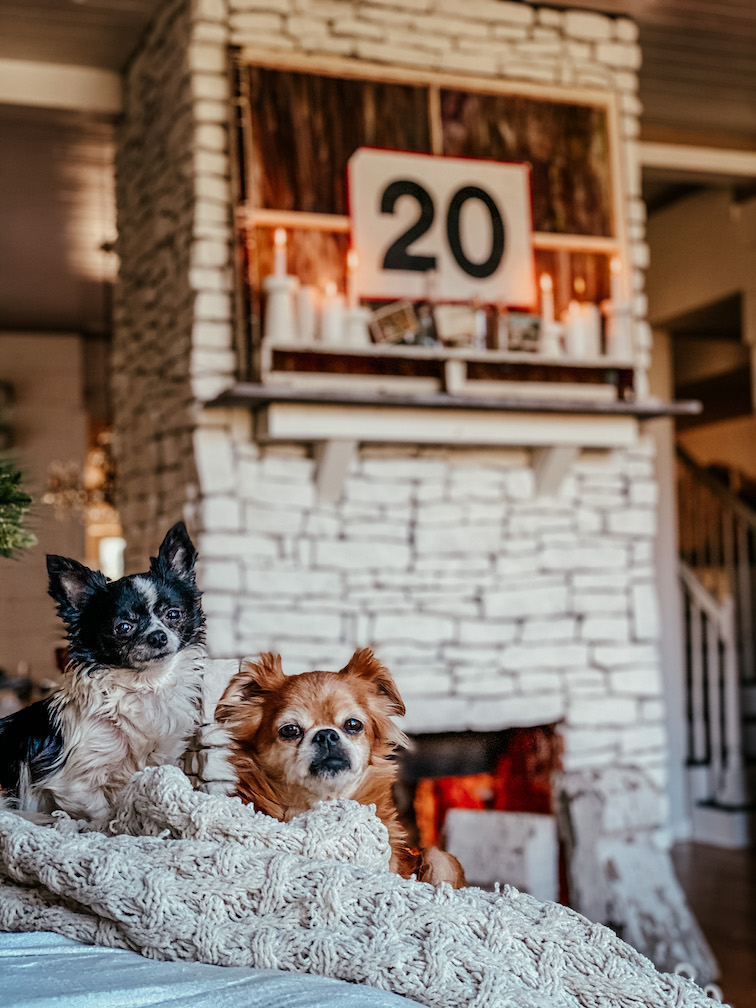 Thanks so much for reading my post! I hope this inspired you to make a homey space this Winter!!