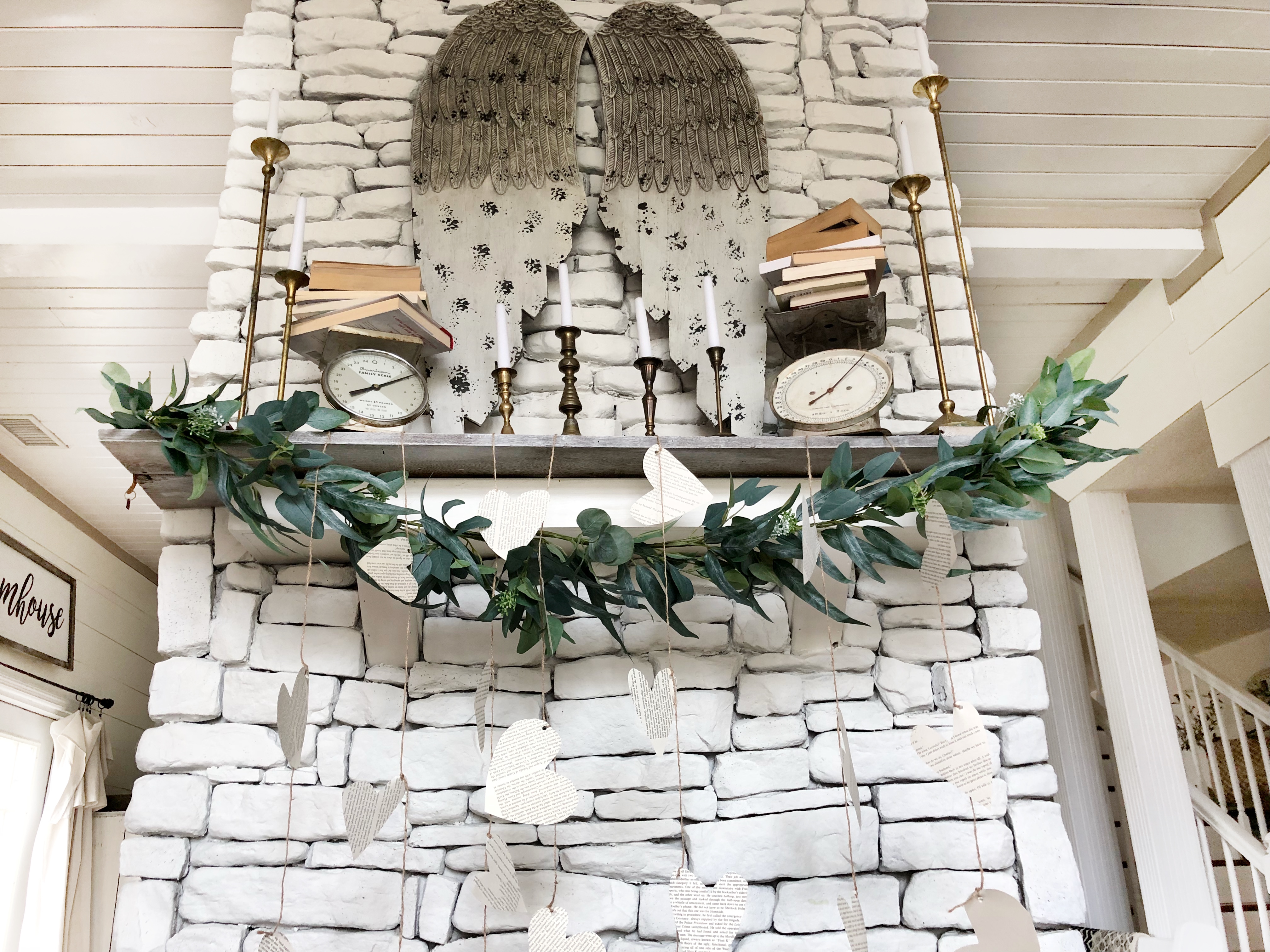 Cheap & Easy Valentine's Day Banner
Grab some old paper books from the thrift store and get to cutting some hearts for an easy easy cheap Valentine's Day banner. Here's how I made mine!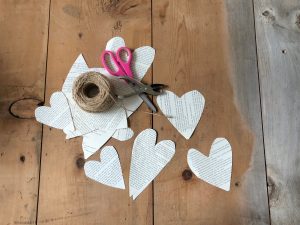 What you'll need – 
Jute String 
Scissors 
Hole Puncher 
Old Books (Any old novel will do.. careful not to use an antique book though!)
What to do – 
1 – Rip out some pages from the old books and begin to cut heart shaped pieces. I trimmed paper hearts to all different sizes to add size variation.
2 -Snap some holes in the hearts with your hole puncher. I punched holes on the side edge of each heart.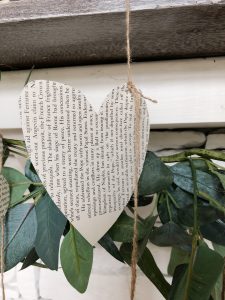 3 – Cut a line of jute string. Make sure you cut the string to the exact length you want the banner to be.
4 – One by one, place each heart on the jute string and tie a knot securing exactly where you want the paper heart.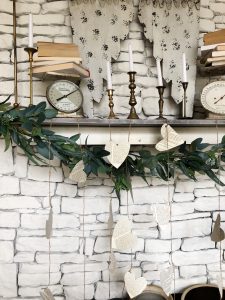 Enjoy
You can hang this banner just about anywhere. Here's a few ideas – across the mantel, above the kitchen sink, over a bed or drape it flat across a coffee/dining table.
This is a good craft to include the kiddos!! Let them cut the hearts and make memories together. Hope you have a WONDERFUL Valentine's Day!
XOXO, 
Karlee Bowman