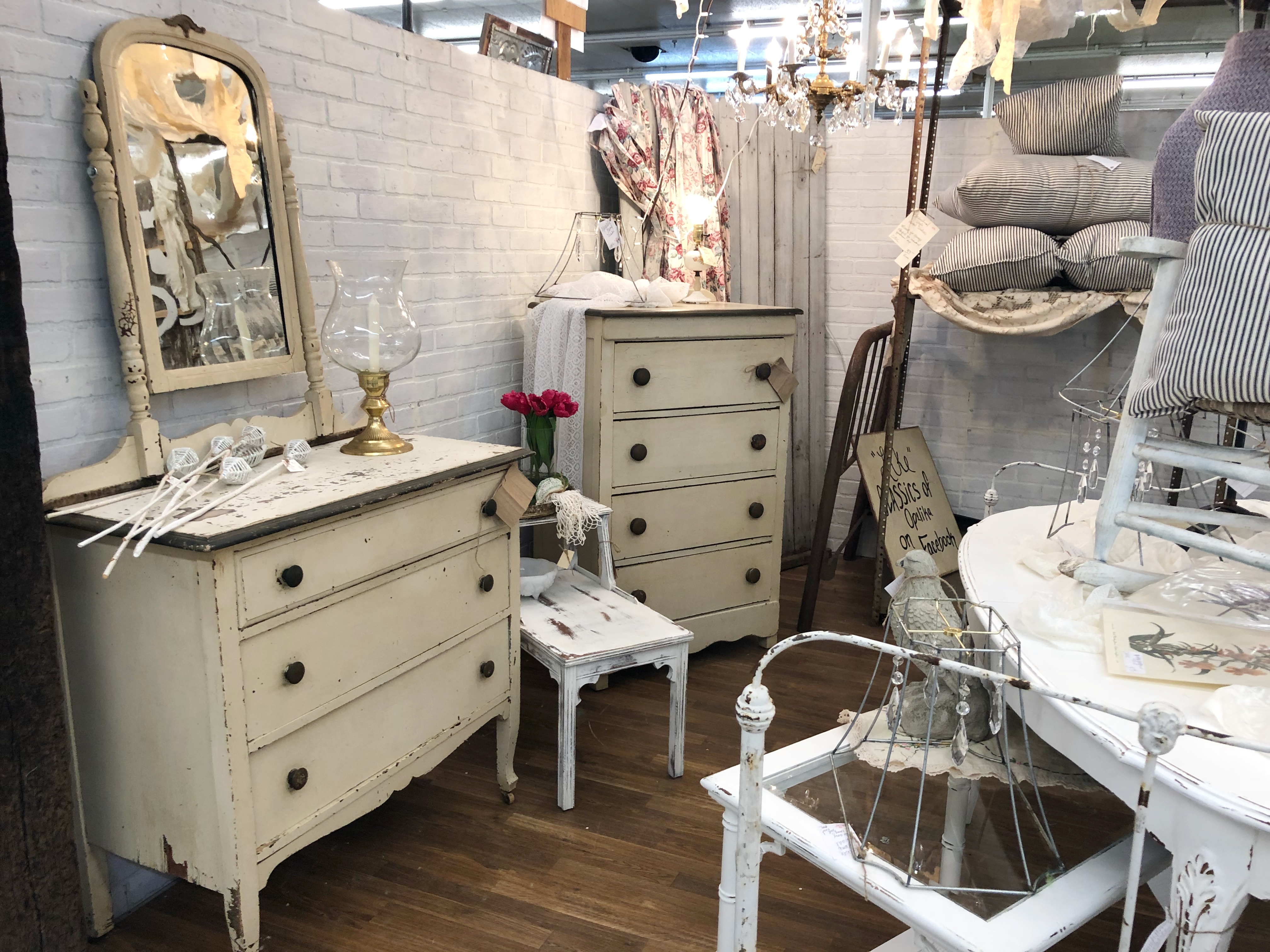 My Vintage Booths During January
Happy February! January seemed like a really long cold month around here but that's okay because that was just extra time for more open opportunities!!! Our vintage business, Classic Cottage did great last month. Such a blessing considering we had a few "closed days" due to New Years and icy snow!
Large Items Sold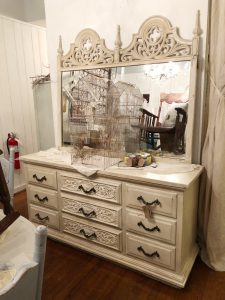 Large items SOLD like crazy during January. When I say large I mean 150 pound dressers selling on the regular. In fact, between both locations we sold over 30 dressers and chest of drawers during January. My arms felt of jello nearly every other day.
Many cabinets, desk, shelves, dressers, chests and tables were shuffled in and out throughout January.
My Favorite Piece (A little sad to see it go)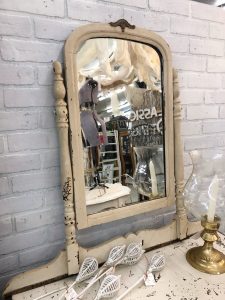 I feel in love with a little dresser. My heart when BOOM ?? BOOM ?? BOOM when I spotted it while picking. Adorable petite dresser and detailed mirror with original paint. We cleaned it up and had it in the booth within a few hours. I kept telling Aaron it would look lovely as a sink in our half bathroom down stairs. We wanted to take it home but it came with a match chest and we didn't want to break up the set.
After a few days, I told Aaron if it was still there tomorrow, we were loading it back on the truck to take to our farmhouse. Welp, the set sold that very day. So thankful it sold but so sad to see it go.
How We Did It 
"We" is the key word. There's NO way I could have flipped this mu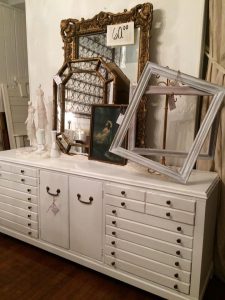 ch merchandise alone. It took both of us – me and Aaron. Many nights he would be fixing a piece while I was pricing or cleaning other pieces. He would pick up furniture on lunch breaks while I was painting. Many morning before he headed to work we were loading dressers in my car or his truck. We worked around the clock and it paid off.
Thanks!!!
We want to give a big THANKS to all of our customers who support Classic Cottage. You kept us insanely busy and we are so grateful for that!!