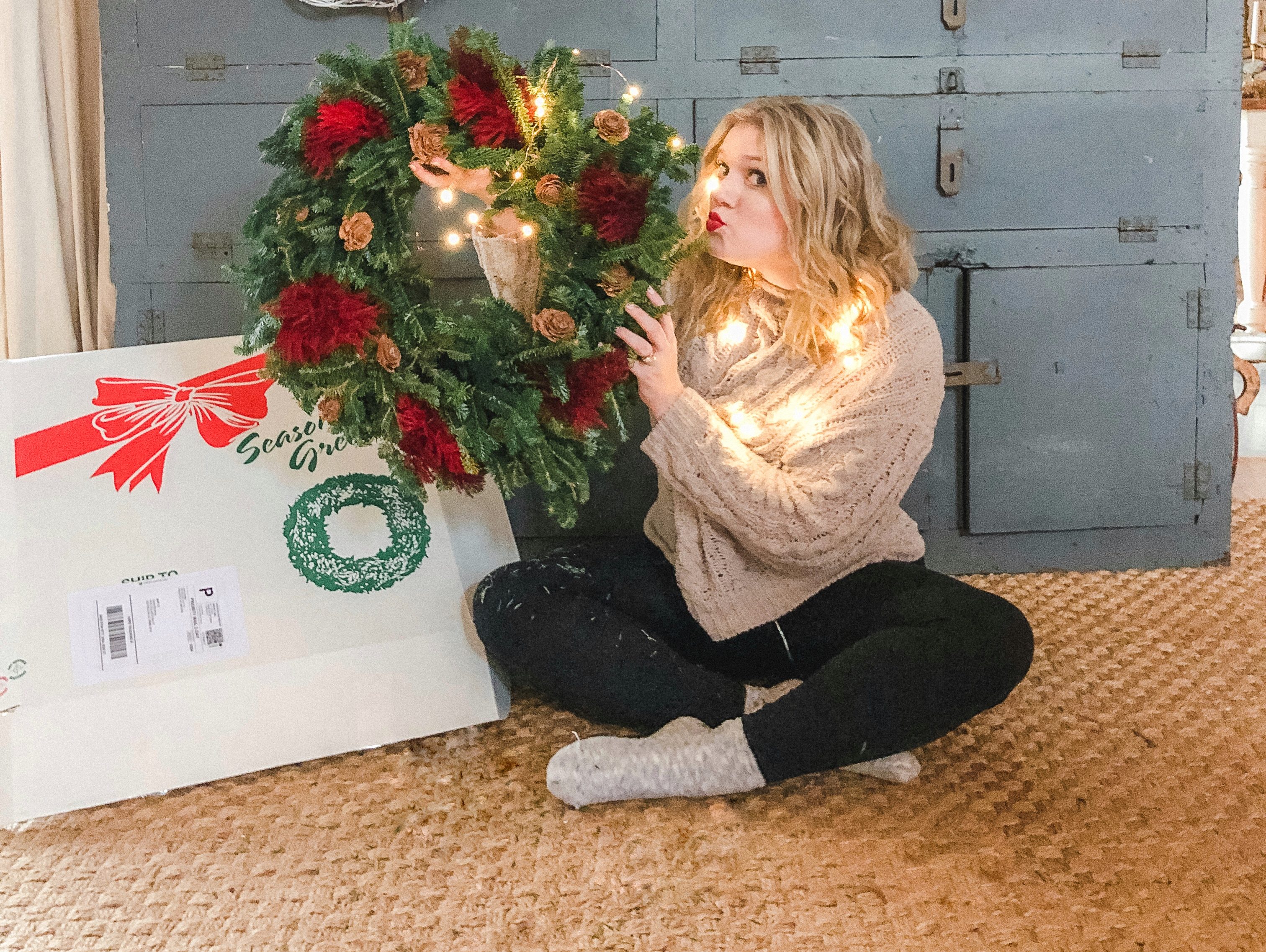 A simple timeless way to add holiday cheer to your home is with a fresh pine wreath! You can use it inside or out – either way it'll have that little space smelling and looking like Christmas time!
That's why when Artist Wreaths  reached out about sending us a wreath for the Holiday season – I said , "SURE"!!  There's nothing like fresh pine during the Holidays.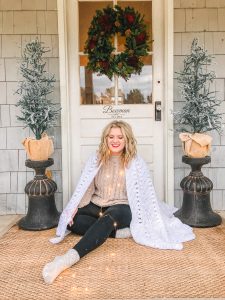 The wreath we chose was the Cedar Roses & Red Princess Pine Holiday Wreath. I was attracted to this wreath because of the sweet cedar pine roses. I though those were a creative combo on a Christmas wreath. It has just enough neutral with a great pop of rich red. The wreath was delivered right to our door looking very full and fresh! It was the same type of treat as getting live flowers but this is prettier, larger and will last longer!
Over all, I was so pleased with my wreath from Artistic Wreaths! I think it makes for the perfect festive touch on a door, window or above a bed!
 Hope you're already enjoying your Holiday season! Be sure to check out Artist Wreaths!!