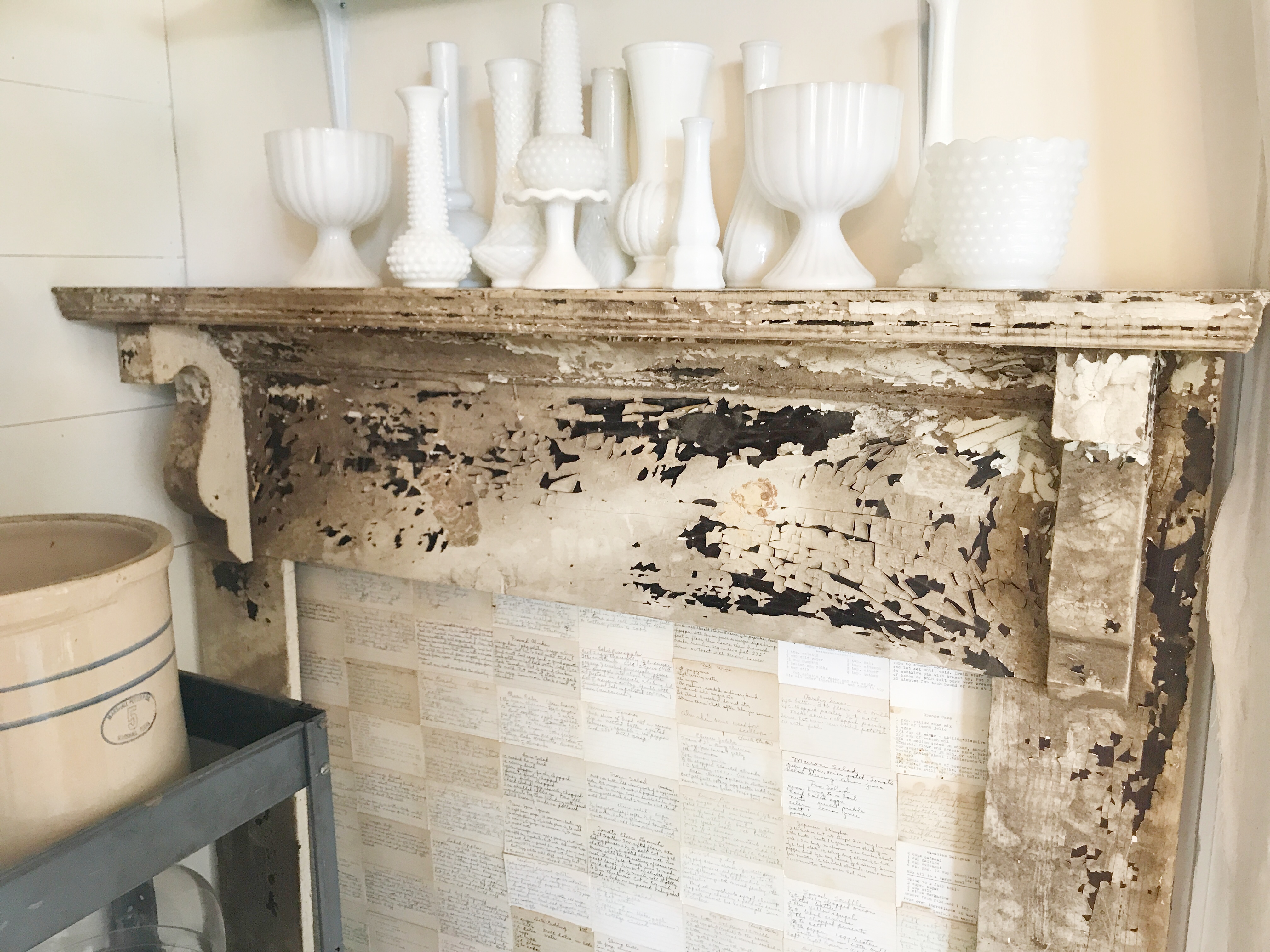 Vintage Recipes Meet Repurposed Fireplace Mantel
I love repurposing fireplace mantels as shelves. ? I have several old wooden mantels throughout my home. In fact, my motto could be "here a mantel, there a mantel, everywhere a mantel". ??‍♀️ Haha, but honestly an old slim mantel can fit just about anywhere and add an old architectural charm.
We have an antique mantel in our kitchen. (I tricked my husband into this one.. he thought I was buying it to resell until I brought it home and said, "it goes here" and pointed to specific corner in our kitchen.???)  This mantel is perfect for displaying my milk glass vases. However, I felt it could use a little creativity. ?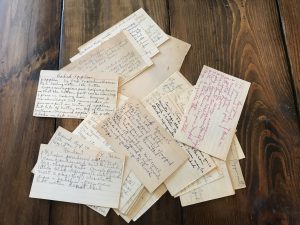 So, I popped on Etsy to order some old handwritten recipe cards. ? (I can't begin to imagine who could part with family recipe cards but I'm glad they did.)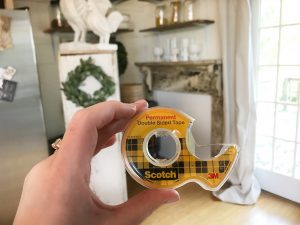 I got some double sided tape and began taping the recipe cards to the wall inside the mantel. The cards are lined up corner to corner so the wall itself doesn't show. The goal of this project was to make the inside of the mantel look like a wall of recipes.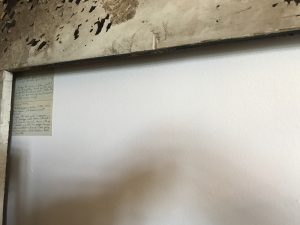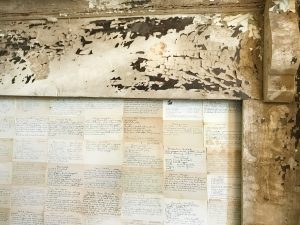 I went line by line until BAM it was done!! ?? ?? (However, I did run out of recipe cards and had to order more, so the project was delayed..)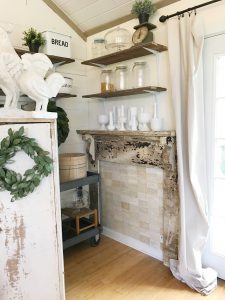 Side Note – Vintage recipe cards are hard to find. If you have trouble finding recipe cards, try using an old cookbook. ? Perhaps a cookbook that's already falling apart.
Another Side Note – If your repurposed mantel is in another room besides a kitchen or dining room, you could use old book pages. You don't have to rip apart an antique books. Just look for a worn out novel at your local thrift store.
Hope this post inspired you to be creative! Thank for reading!!?
The Estimated Cost –
Mantel $40
Tape $3
Recipe Cards $12