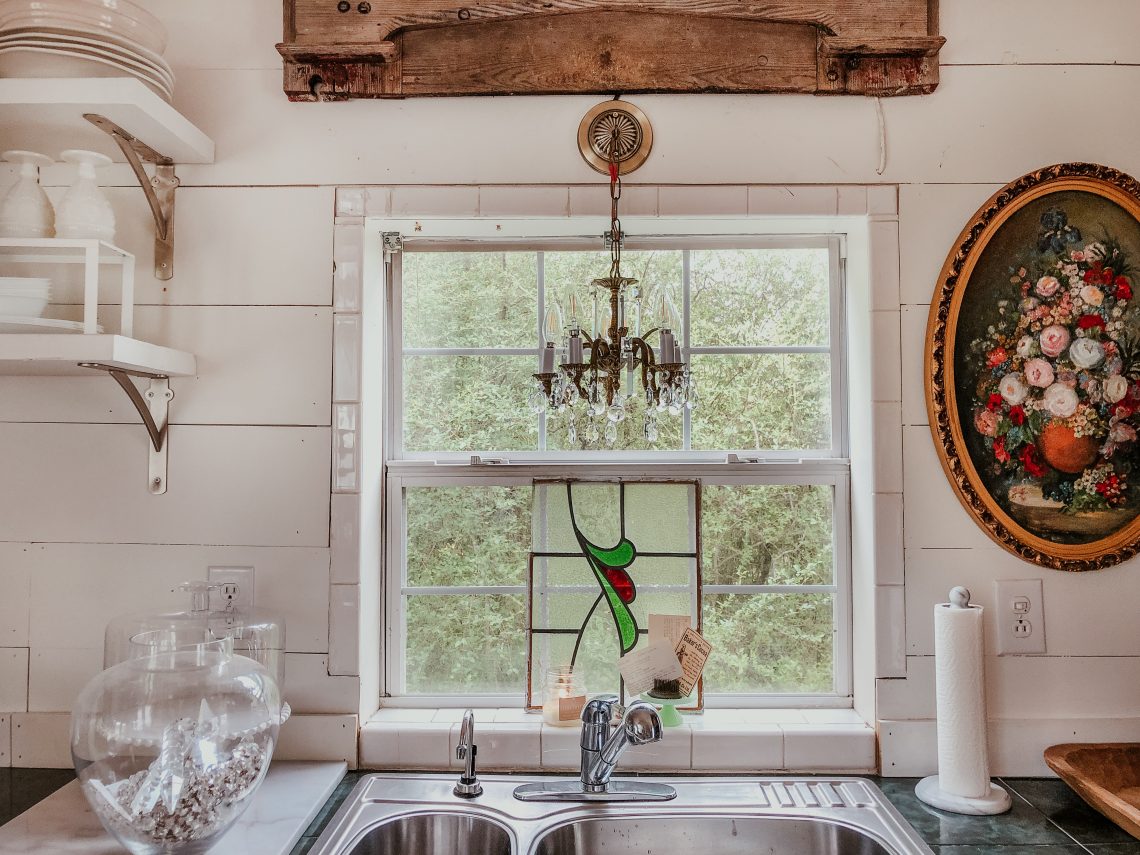 The smallest tweaks make the biggest different. Can you believe I've had this chandelier in my workroom for months?! All it was waiting on is some TLC. Which thanks to this store and this store, I bought what I needed without leaving the couch! 
 I found this vintage brass chandelier at a local antique mall and the bones of it were good! However, the plastic socket covers were yellow and cracked and it was missing SO MANY prisms! So I ordered socket covers from here and prisms from here. I knew the prisms would make a huge difference because I've added them to many chandeliers over the years. But I didn't realize fresh white socket covers would totally transform the entire chandelier! I totally recommend doing this if needed! 
Darn, I sure wish I could remember how much I paid for this little chandy. I do know it wasn't very expensive. It brought life to my kitchen window. Now I have a pretty chandelier to look at while washing dishes.