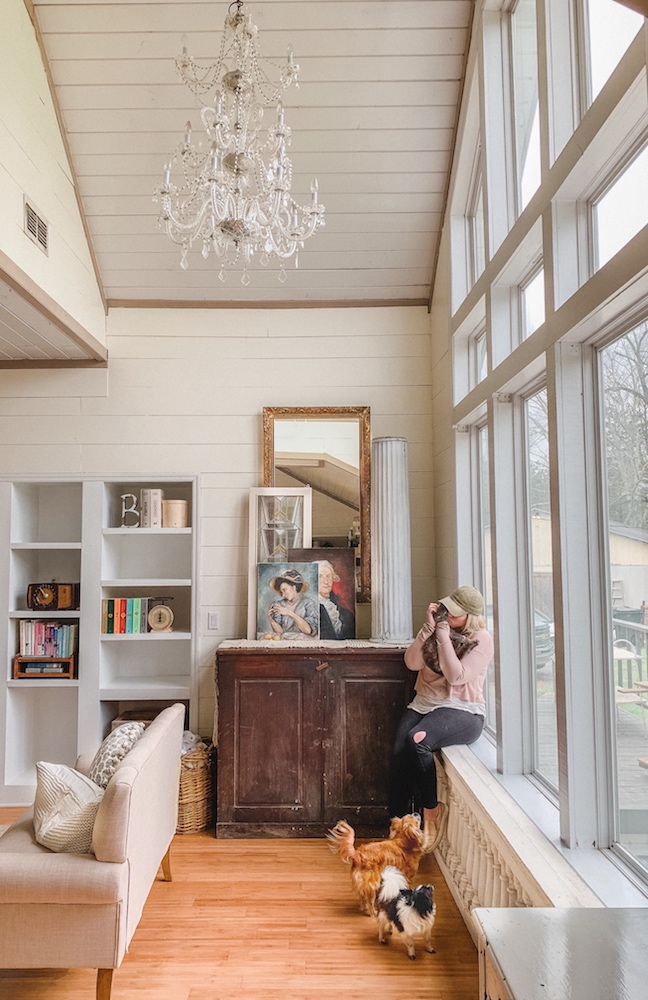 Refreshing my Built In Shelving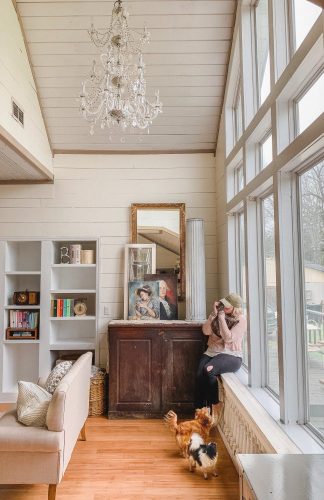 It's truly amazing what a little paint can do.
I decided to give my built in shelving a fresh coat of paint and I'm truly amazed at how it freshened the space. I have yet to put the first pretty thing on these shelves yet I'm ALREADY in LOVE! Why did I not do this sooner?
 Here's a few things I noticed as soon as I painted the shelves!
The Room Felt Brighter.
 Yes, immediately the room began to feel brighter. I already have warm white walls but I guess using Ultra White satin paint made things feel even brighter.
It's a Clean Slate. 
Wow, you don't even realize how many scuffs are on an area in your home until you put some paint on it! Not to mention part of our shelving was BLACK! I now feel like every thing is fresh and clean. 
I Felt Accomplished.
Truth bomb – this busy girl has done so much already in 2019 yet I feel like I haven't finished anything. Giving my shelves a fresh coat of paint didn't cost much and all together only took a few hours. 
THE DEETS.
I was feeling like a cheap-y when I bought the paint for this project so I used Pure White Satin by Glidden.