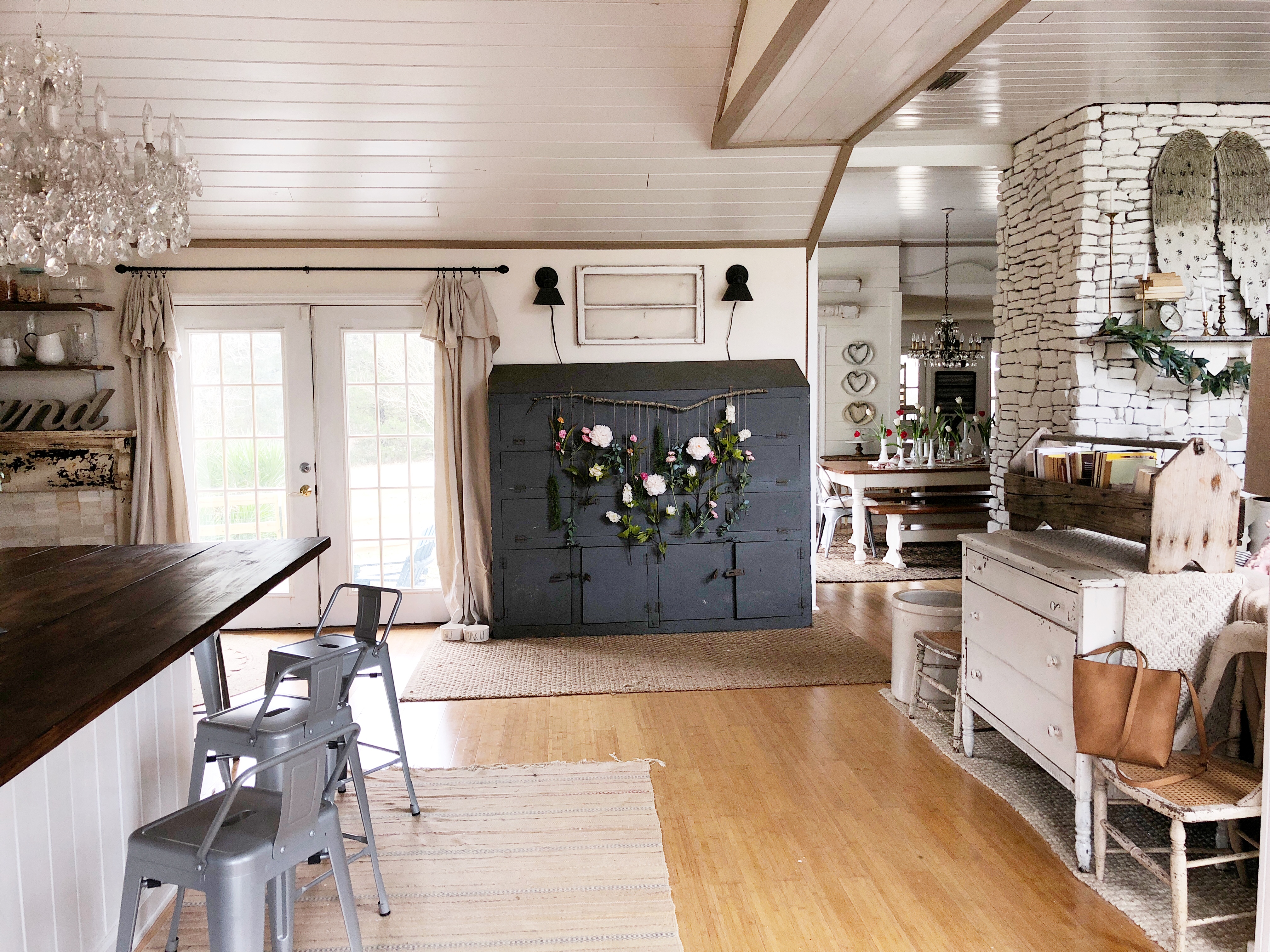 It's time to add those florals and greens to the home and kiss Winter bye bye. Here's an easy DIY to add Spring life in your own home!
I found inspiration for this easy DIY by browsing Pinterest  late one evening.
What You'll Need
Jute String
Faux Florals/Greens
Scissors
Stick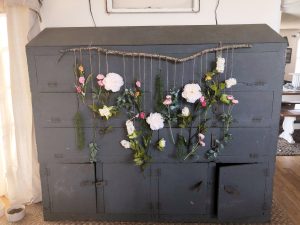 First thing, I went to the yard and grabbed a stick. You need to chose one by the length you need. If needed, go for larger and break off the sides to the exact length for your space.
Hang the stick from a wall, mantel, or favorite bulky cabinet like I did. Any large rarely used piece of furniture would work.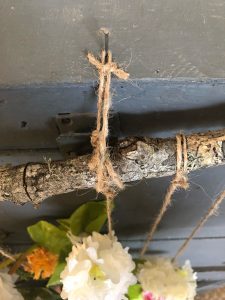 Time to hang some flowers! I began with the faux flowers. I tied the jute string to the top part of the flower stem and then tied the other end of jute string to the hanging stick. (I really hope this makes SENSE!! ?)
Tip – I staggered the length of the jute so each string would hang at a different height.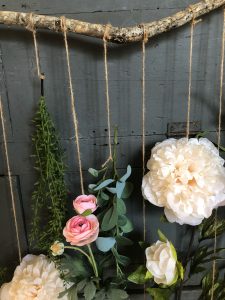 Next, I hung the leafy greens. If you look closely, you'll see some of the greens are hung upside down just to add variation.
Finally, I took the scissors and trimmed any excess jute string.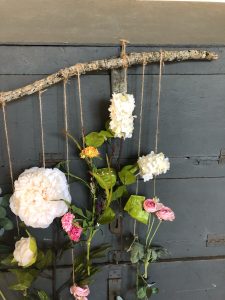 That's all! I probably made it sound complicated but truly it's VERY EASY!! This would be nice for any home decor, baby/wedding shower, birthday party or wedding. You could use any faux flowers you would like! Tag me in pictures if you use this idea because I would love to see!!
Thanks for reading,
Karlee Bowman