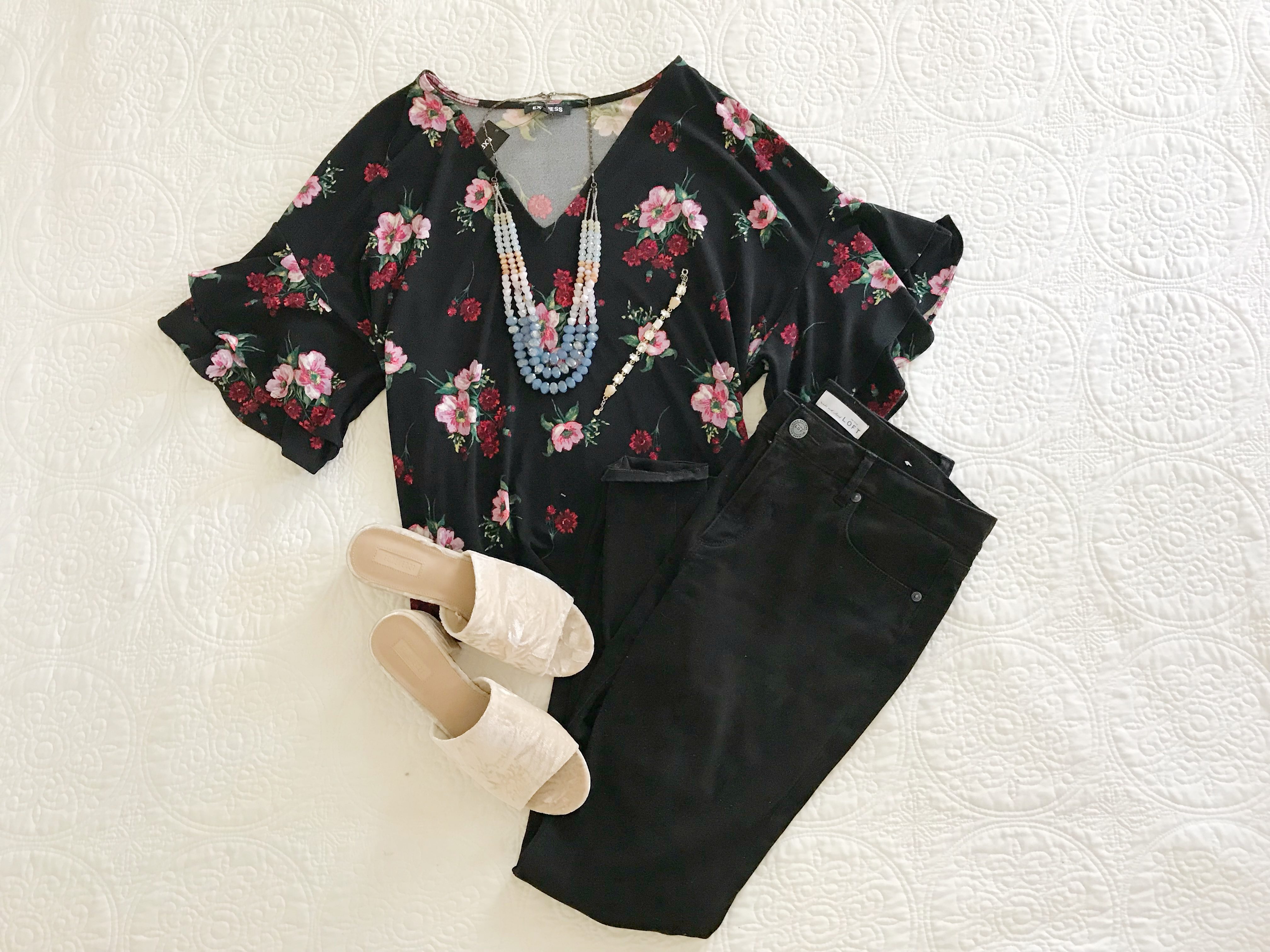 Fall/Winter Picture Outfit
It's that time of year we're all taking our Fall/Winter pictures. Those same pictures will be sent on a cute Christmas greeting card. Aar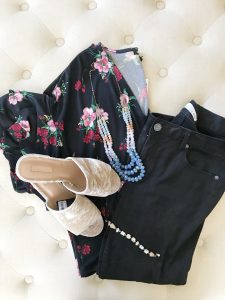 on and I do this tradition every year. Mid December I'm always picking up a stack of greeting cards with our image from Walgreen to send to our family and friends. Arranging outfits, picture day, picking out the card design and pressing stamps to those white envelopes.. I enjoy the whole process.
Family, friends, coworkers and ex-coworkers will all be seeing these little cards. Needless to say, I wanna look C U T E!
Many times I'm on Pinterest looking at adorable outfits weeks before. So I want to share my holiday picture outfit with you and where I found each piece in hopes you'll find a little H O L I D A Y picture inspo!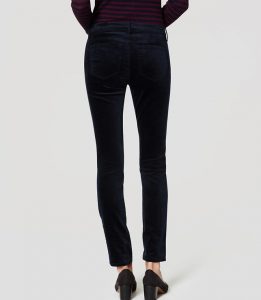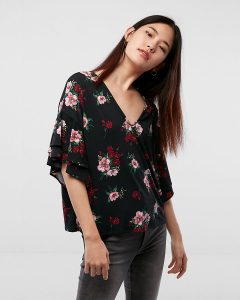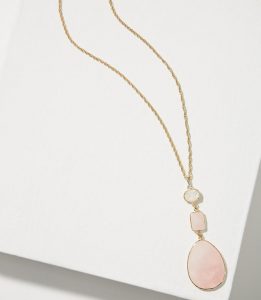 Where I found it!?? 
Shirt – Click Here
Velvet Jeans – Click Here
Necklace – No Longer Available.. no need to fear because here's what I would choose – Click Here
Velvet Shoes – Click Here