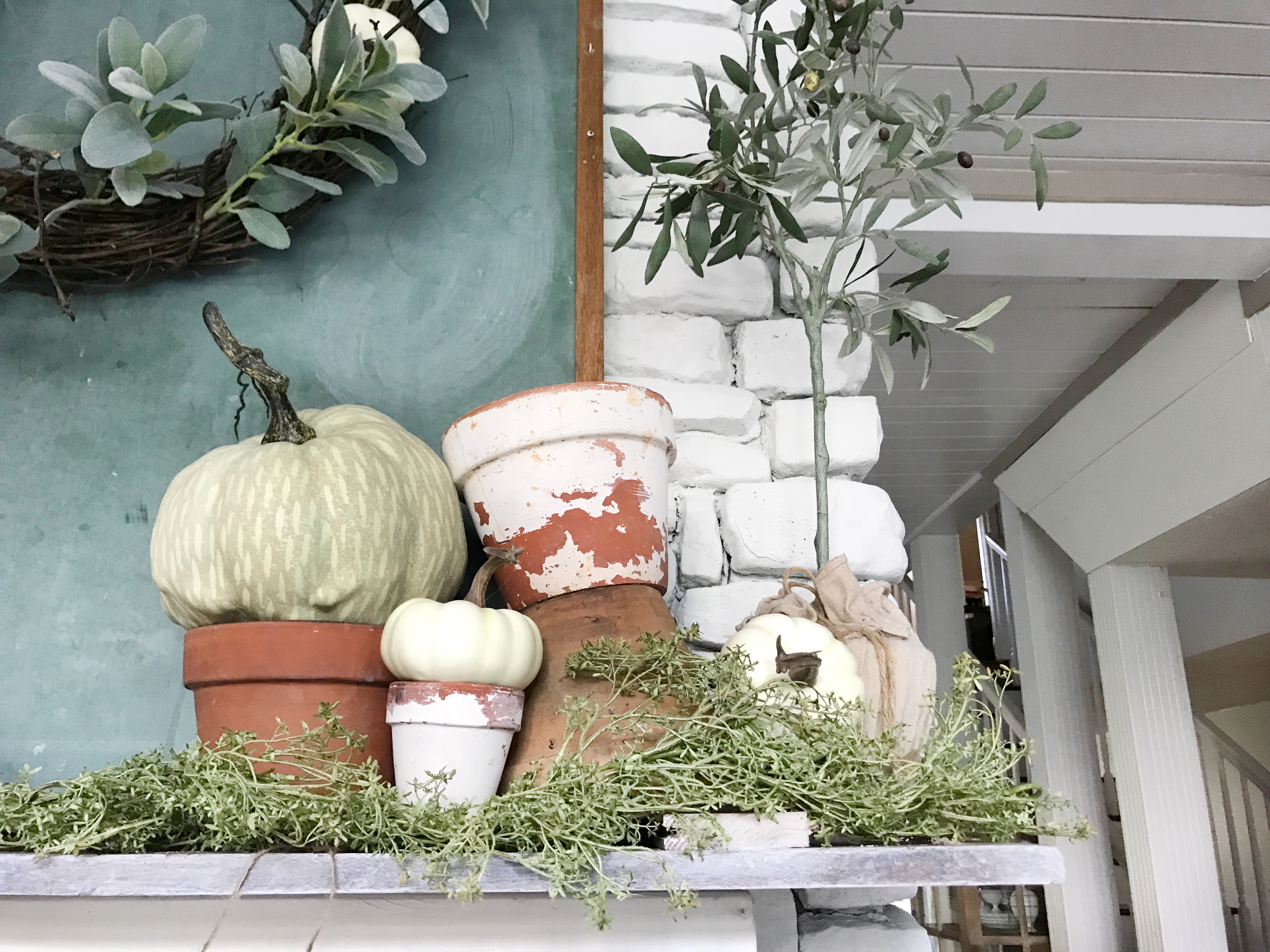 Has anyone had enough of the pumpkins yet?? Nope, not me! ?? Also, let me begin by saying I got a little inspiration for this mantel from Liz Marie.☝?Gotta give credit where credit is due! BTW  – She's one of my favorite people. Ever.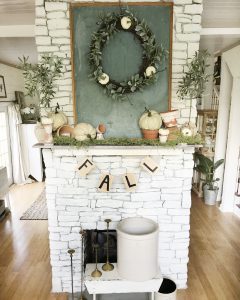 Here's what I did!
The large vintage chalkboard was already there. It was an antique store find from a few months ago.?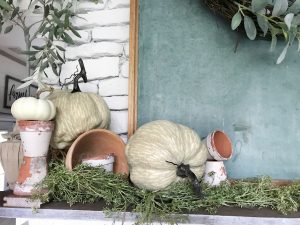 I began by stacking/laying terra cotta planting pots around the mantel. As I mentioned in a previous blog, I found these old pots in a shed at an estate sale. Since then, I've spotted some at thrift stores as well.
Yet again, I used the Pottery Barn olive branch trees I scored at Salvation Army. This is the second season using those babies. Totally worth the $10 investment!? Having each of these on either side adds some balance.
Then I added the pumpkins! ? Both pumpkins shown are from Hobby Lobby. I added the large green and small white pumpkins to the mix.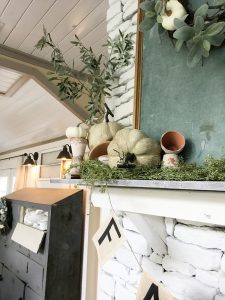 I wanted to give the vibe of a farmer growing pumpkins in small pots… totally unrealistic.??‍? No judging. I've warned you my mind works in strange ways! 
Finally, I added the green garland from Hobby Lobby to soften the whole scene.
FINALLY, FINALLY, I grabbed a pair of scissors and snipped off the price tags. ? I know I can't be the only one who waits until you're completely finished with a project before trashing the tags!
This is a very simple mantel and totally doable for beginners!??