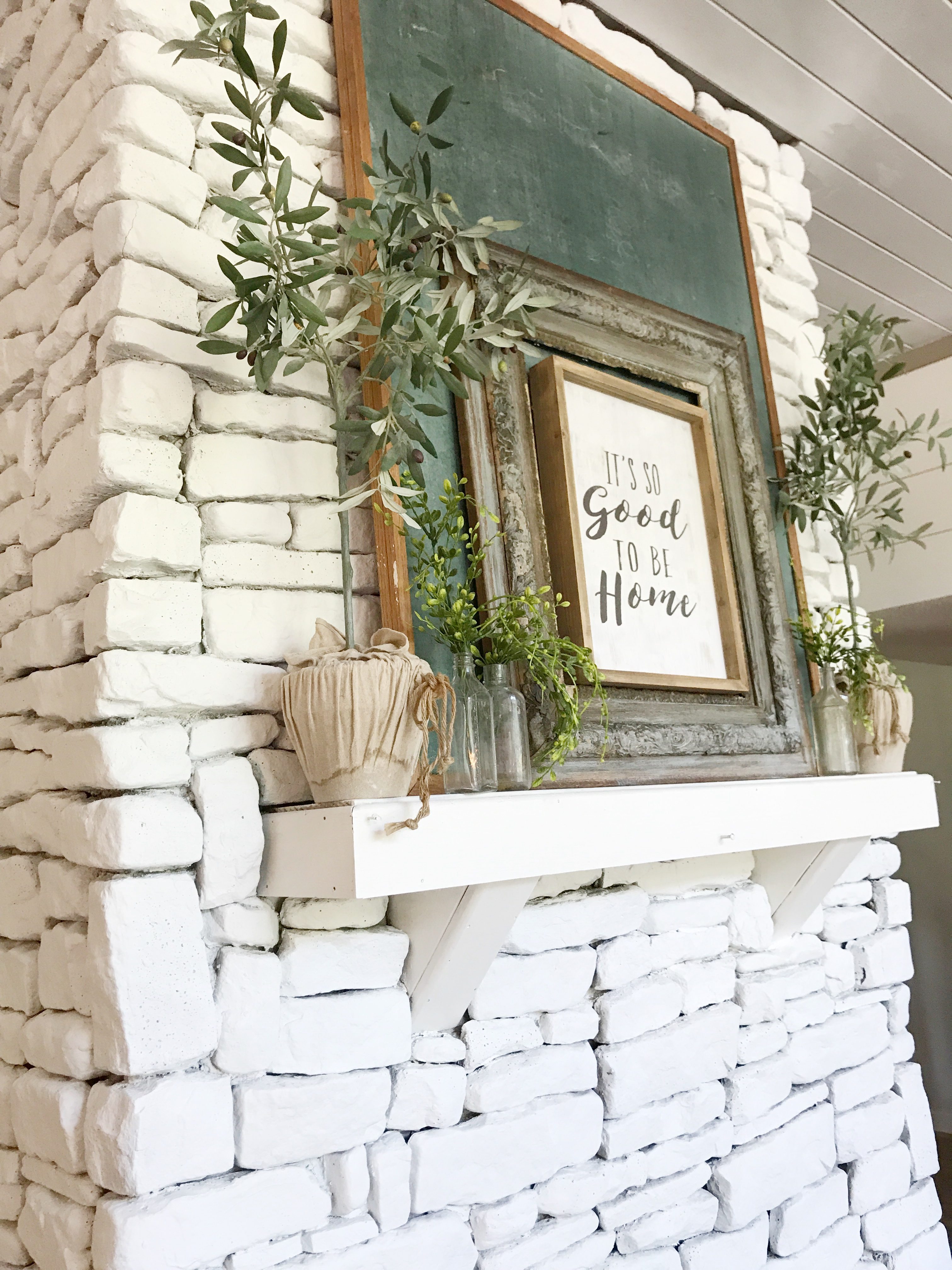 Summer Mantel on a Budget
The fireplace mantel is one space I love to swap up with each season – Winter, Spring, Summer and Autumn.
It was time to add a little something for Summer. As always, I like to thrift, thrift, thrift then splurge (a little). ? So, basically I thrift so I can splurge on that one special piece!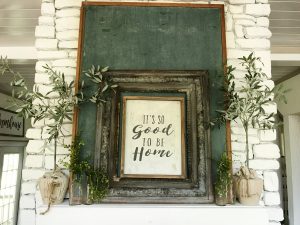 Let's get to it! Here how I styled my Summer Mantel.
I layered! Months ago I found the large vintage chalkboard at a local antique store for $10. So far, I've used it as an extra layer for each season. For this particular style I turned it vertical.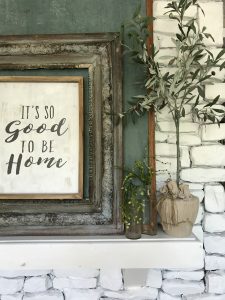 The large antique wooden frame was $2 last year at a yard sale. Note – I make no promises you'll find one this cheap but you can find good deals on these! ? The frame adds a little detailed texture! The wall art resting inside of the frame came from Hobby Lobby.
Finally, I finished the ensemble off with plants! I found a killer deal on these Pottery Barn Olive branch trees at a thrift store. ?$10 for the pair was an awesome deal! Then I found these old glass jars at an antique store for $1 each. I had leftover greenery from another project so I stuck some in each glass jars.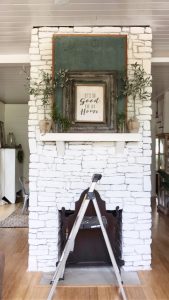 Price List:
Vintage Chalkboard – $10
Antique Frame – $2
Wall Art – $8
Olive Branch Trees – $10
Glass Jars – $4
Greenery – Free