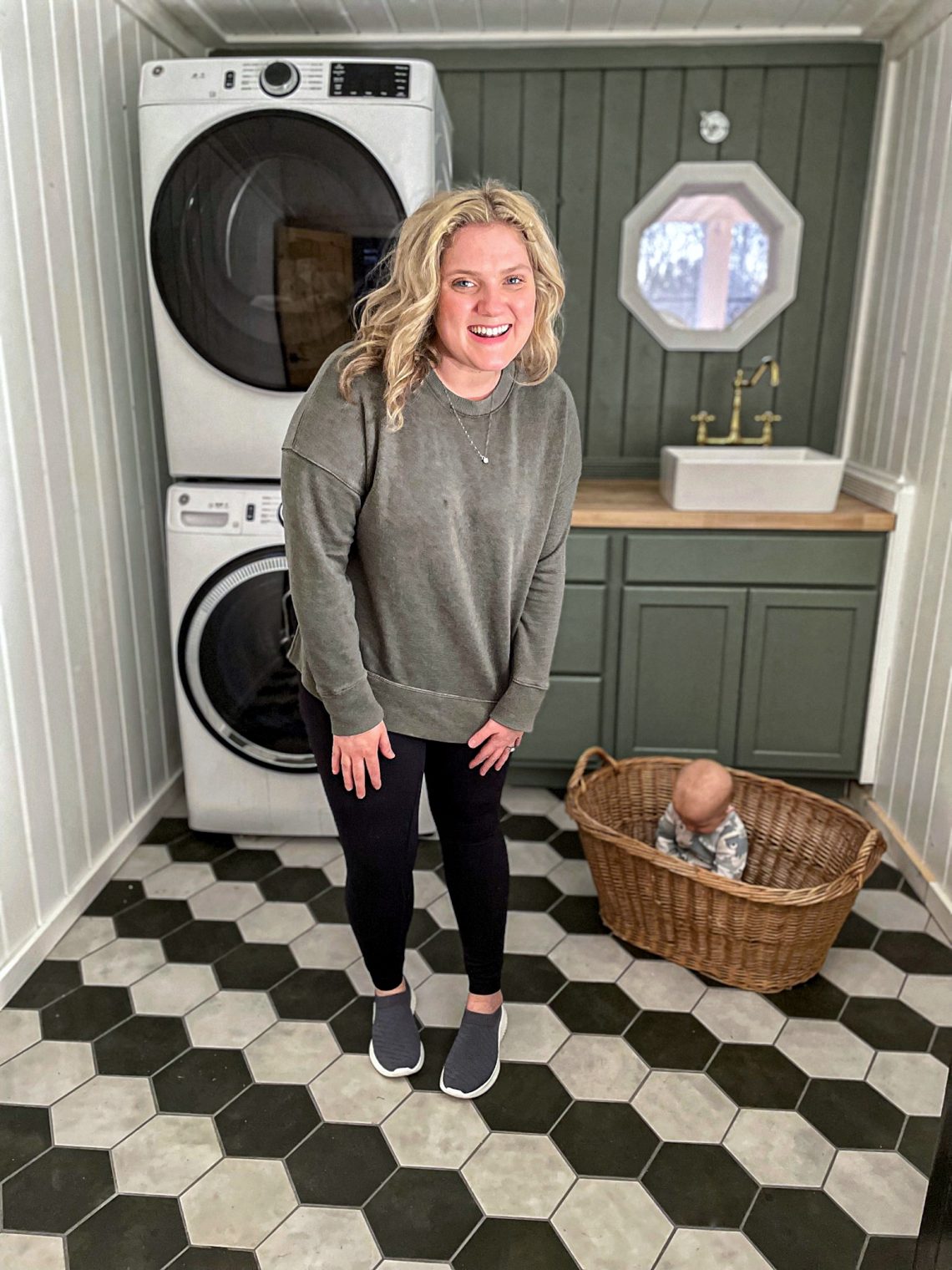 So… I bought green paint! If you know me, you know this is very unlike me and my usual style. I naturally gravitate towards neutrals when it comes to our home (Remington's room being my only exception). I used the color 'Frostworks' by Sherwin Williams in Remi's room and his room is my favorite room in the house. This is what gave me a push to try green somewhere else!
Before the holiday season, we started remodeling our laundry room. We only have a few more final touches to go before it's finished – one being the cabinetry! This week I bought a cabinet and I'm painting it the color 'Retreat' Sherwin Williams. 
Retreat is a gorgeous green shade… not too "in your face" but still unique. A calming color yet bold which is what I've been looking for. It's a muted deep green with a slight gray undertone and reminds me of my garden. 
Stay tuned for more details on this space. I've already ordered the cabinet hardware and sink faucet!