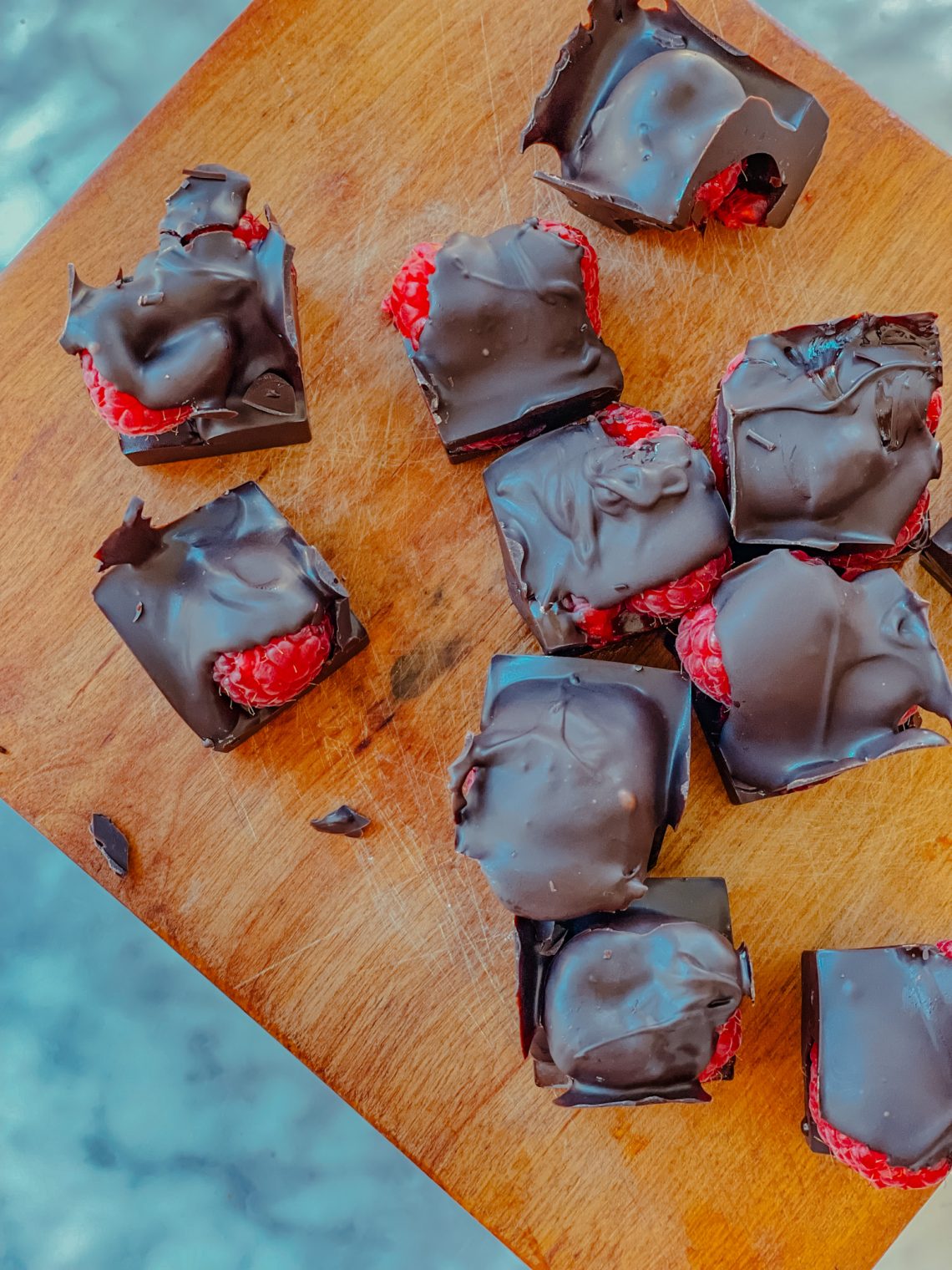 Easiest little sweet treat and it's perfect for Valentine's Day. These are PERFECT for a charcuterie board! Cuddle up with your sweetie and enjoy this sweet-y! 
I'm a fan of melting chocolate. It's fun to work with. It also reminds me of my FAVE – chocolate covered strawberries! 
If you love chocolate covered strawberries, you'll love these! 
What You Need:
Melting Chocolate 8oz – I like the Dolci Frutta 
Fresh Raspberries 6oz
Ice Tray (This is the one I use)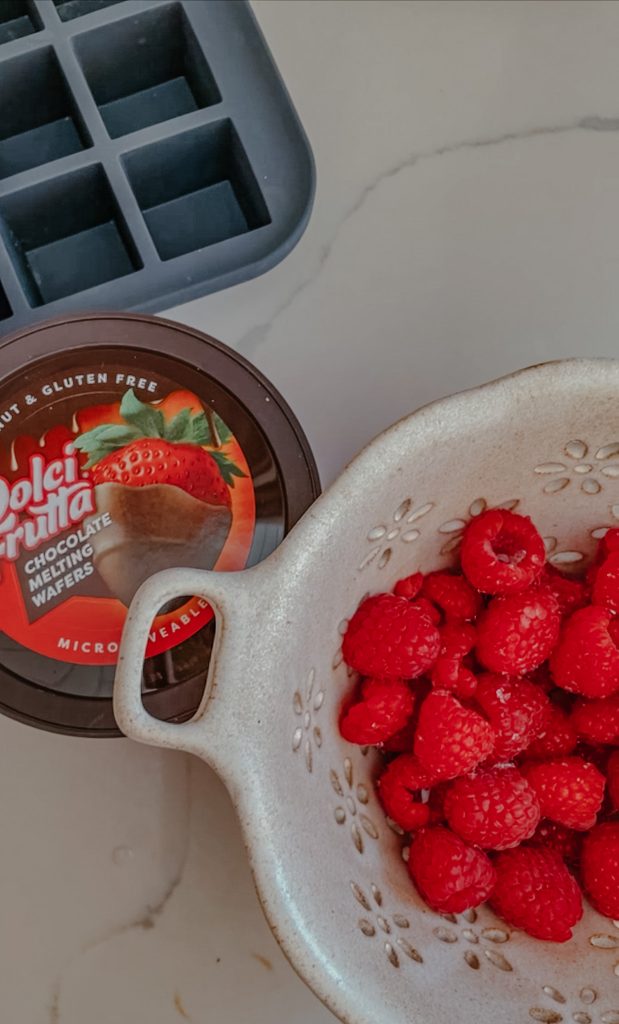 What You'll Do:
Melt the chocolate! Melt as directed. 
Add a little bit of chocolate to the bottom of each cube in the tray. Use 1/2 of the chocolate.
The push a few raspberries into each cube! 
Next top the raspberries with the remaining chocolate. 
Put the tray in the freezer for 45 minutes to 1 hour. This will chill them and make the chocolate hard.
Next – ENJOY!!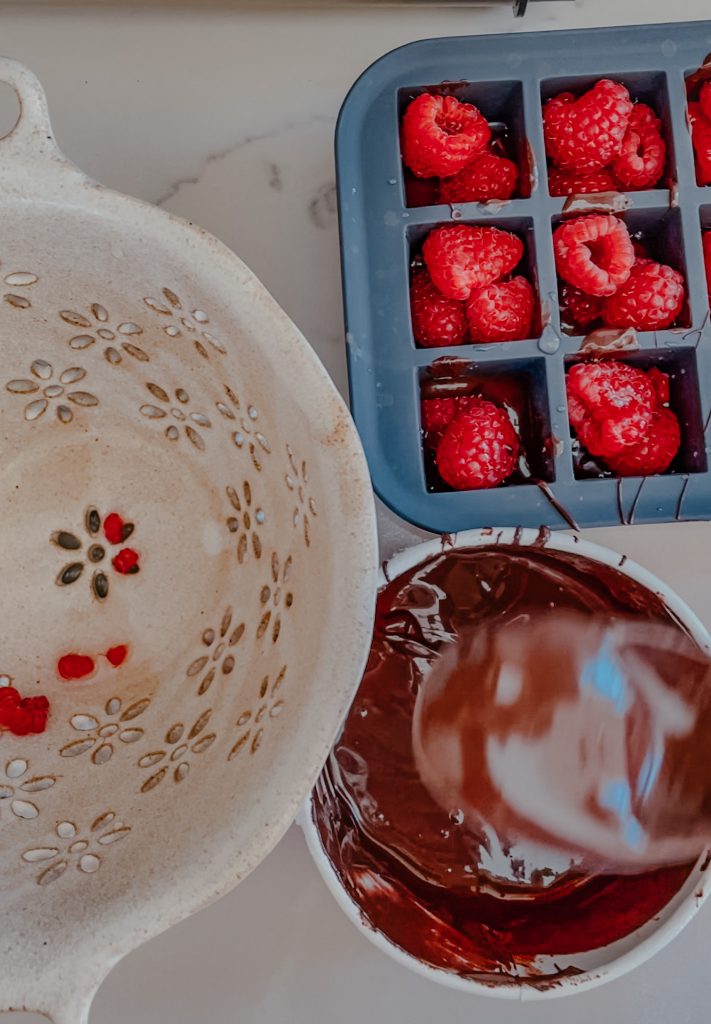 This combo is so simple and YUMMY! Perfect little treat for Valentine's Day! 
These last for about 2 days in the fridge!