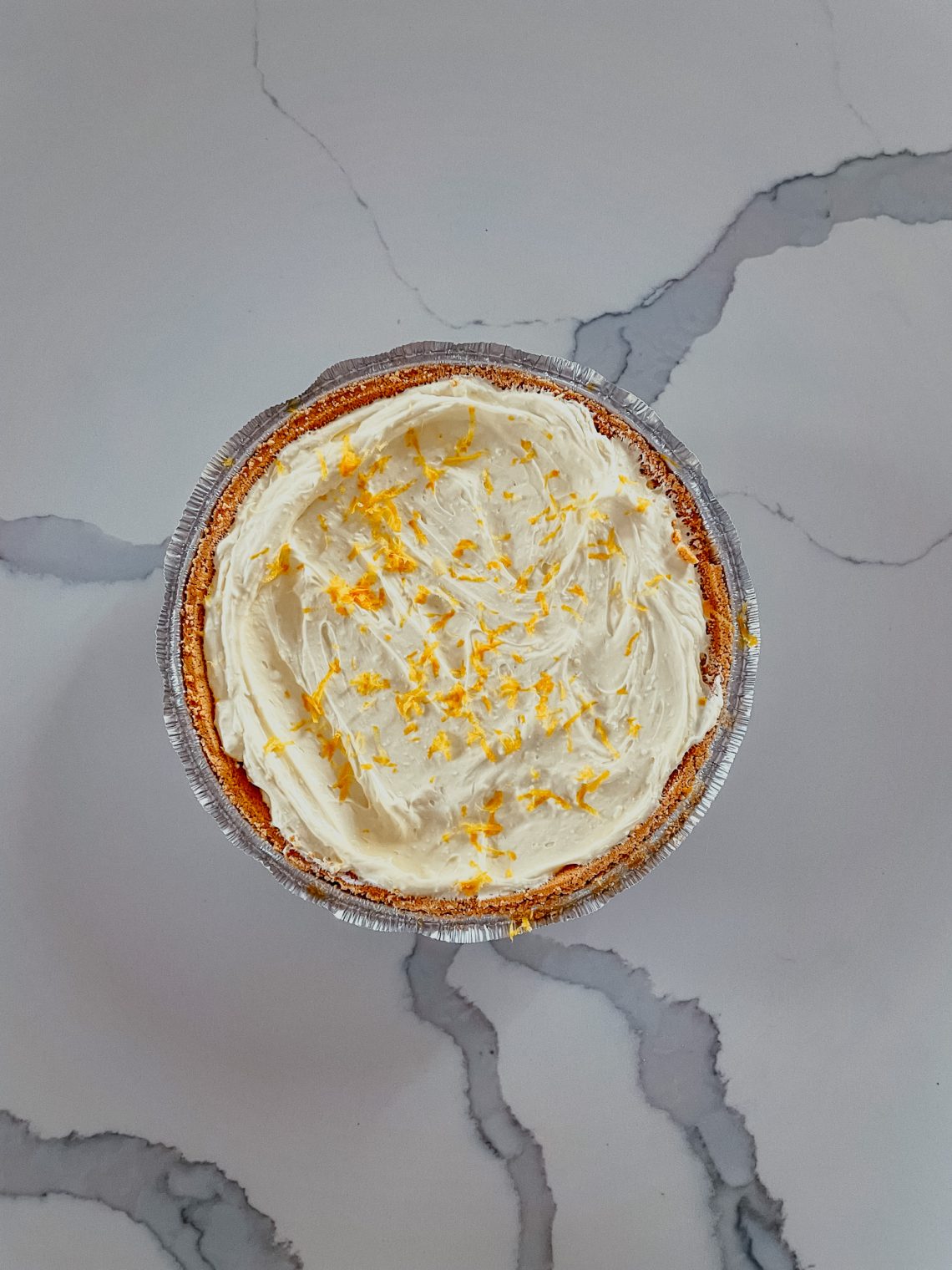 Who doesn't love a sweet lemon pie? Right?? That creamy tart goodness is so yummy!  My sister and her family were coming over and I wanted to serve a dessert without spending too much time prepping! So I through together this easy lemon pie. No baking! It was a hit for sure! 
All You Need:
2 blocks cream cheese (room temperature) 
8oz Cool Whip 
3.4oz instant lemon pudding mix 
1 table spoon of vanilla 
1  graham cracker crust
Lemon Zest (for garnishing)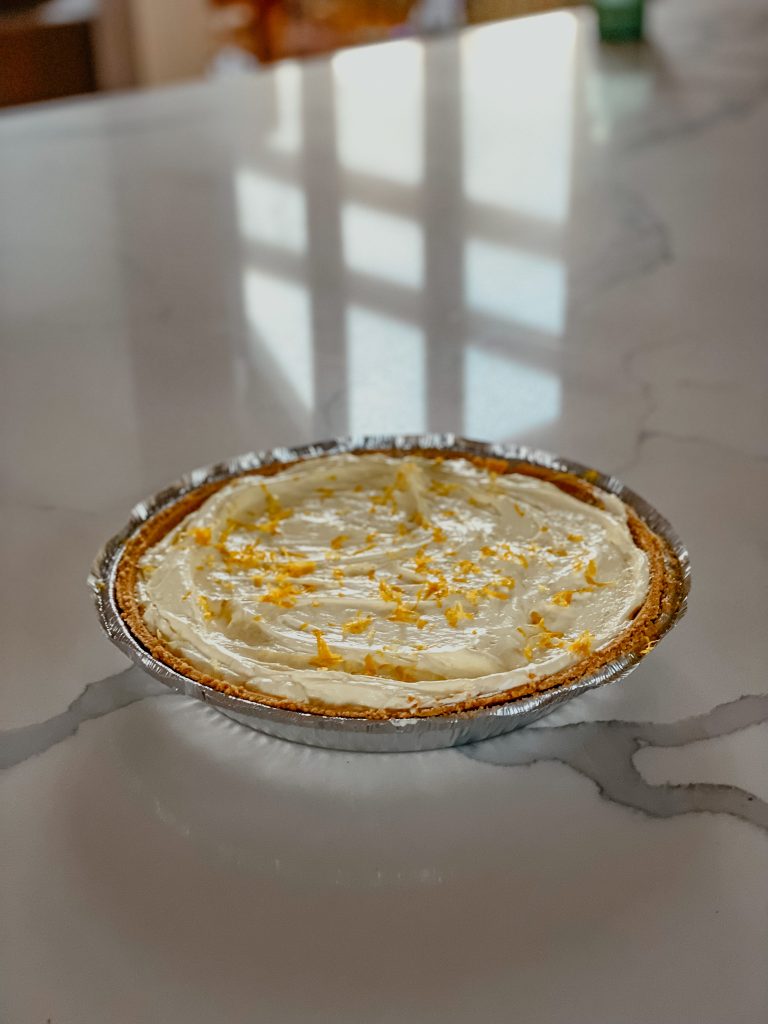 What You'll Do:
In a mixer, blend cream cheese, cool whip, lemon pudding mix, and vanilla. Blend until very smooth!! 
Add mixture to graham cracker crust. Garnish with lemon zest. Chill in fridge for 3 hours.