Our Easter Without Children
During holidays such as Easter, it's easy to feel like something is missing when you don't have children of your own. As I walk through Target I see the fun bunny goodies and beautiful Easter dresses. ?? On the radio I hear about huge egg hunts (One was a swimming pool egg hunt.. How cool is that??) Many of these wonderful events are geared to families with children.
So, if you are childless or even an empty nester, this blog is written for you! Here are a few ways I made Easter special for my family of two. ? It's not too late to use these ideas.
Special Breakfast
Typically we try to stay away from pure sugar for breakfast but I throw rules away when it comes to a holiday. Yep, I got Krispy Kreme donuts for tomorrow's breakfast. ?? We went for Spring colors with sprinkles just to make things special. Tomorrow morning we'll kick off our day with pink donuts and coffee!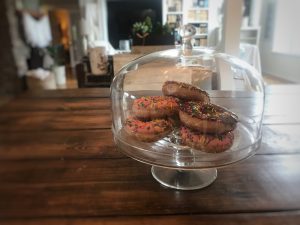 Easter Baskets
Who said Easter baskets were just for little ones? I'm never too old to receive an Easter basket. Easter baskets always look so fun to make, so I'm making one for my husband. You could do the same for a spouse, friend or anyone!
I didn't make this complicated. Magazines, candy and hair supplies go a long way. You can totally get creative. ?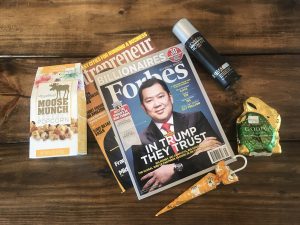 Make Plans for Easter Dinner
For years my mom made the most beautiful Easter dinner after church. She now lives 9 hours away. Life is always changing.
Let's face it.. ? I'm not making a big ham dinner for the just two of us. It's simply too much time and energy. So, Aaron (that's my husband? ) made reservations at a local seafood place. Here's another option – share Easter dinner with some friends.
The point of this blog is to encourage you to enjoy every holiday no matter what stage of life.