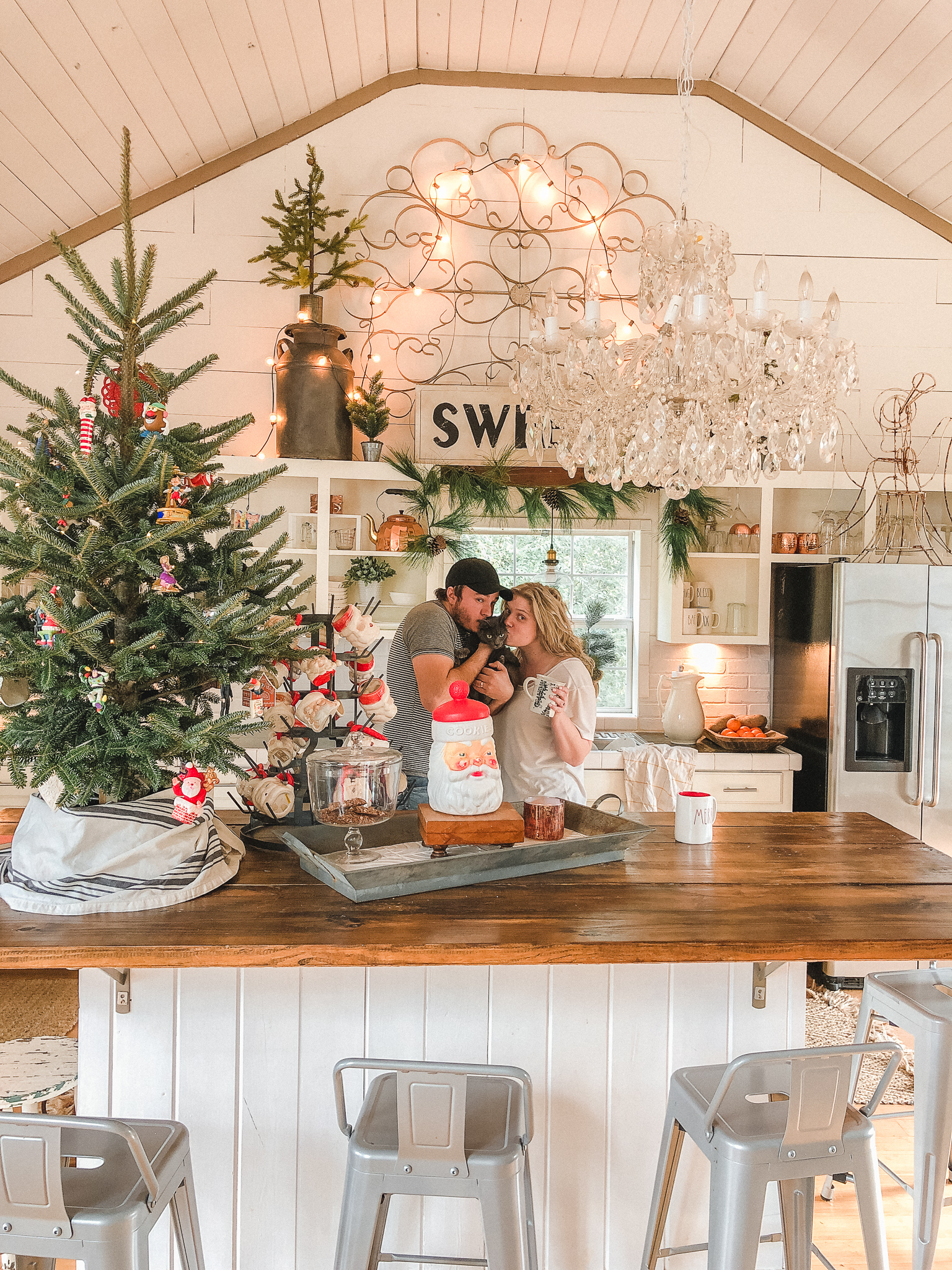 Kitchens are my favorite to decorate at Christmas time! I truly feel a kitchen is the heart of a home.
This year I wanted all the cozy kitchen vibes with lots of green trees and lots of warm lights.
Draping some lights across the white metal piece in our kitchen was one of the first things I did. I'm still loving the warm glow it gives…. secretly wanting to keep it up through Winter!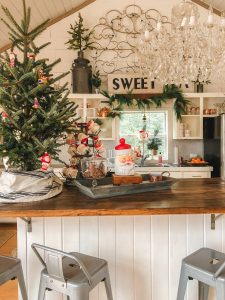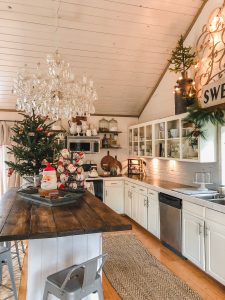 Next the evergreens! We hung faux garland across the sink window and put out little mini trees all throughout the space. Especially in the open space above our cabinets. We also added a little live tree on the island to serve as our little "family tree". That's been my favorite part of the Christmas kitchen decor.
What's Christmas without a little red?! I pulled out the vintage Santas to give me a punch of  red. Nothing like a sweet classic vintage red. This also serves as a reminder of Christmas as a child because we had Santas displayed everywhere in our home growing up.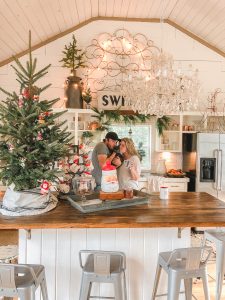 That's Christmas in the kitchen!! Hope you enjoyed this festive post. Thanks for reading!