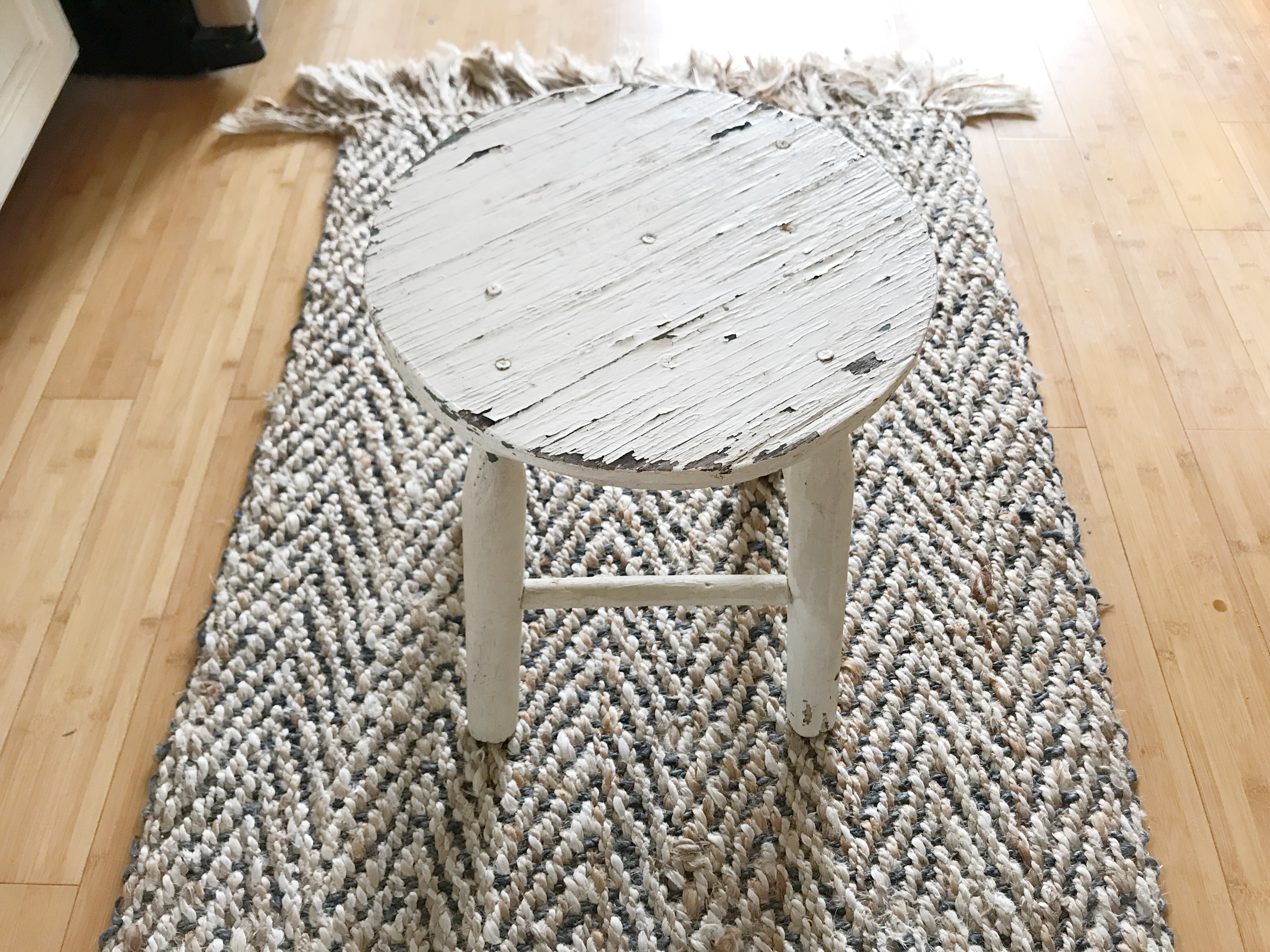 So, we had a wonderful Memorial Day weekend. ?? Our weekend consisted of sleeping in, eating too much, building a chicken coop ? and antique shopping. Aaron and I truly enjoyed a long weekend!
I spotted this old milking stool during one of our trips to the antique mall. I immediately fell in love!!? For the locals, I found it at Angel's Antique in a booth called Pampered Picks from the Past.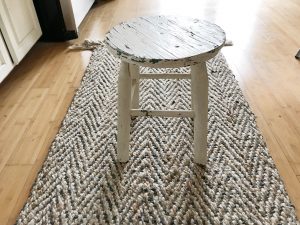 I try to always spot old chippy white pieces. ?? For instance, chippy white side tables, windows and architectural pieces. Here's why, A- Nothing screams farmhouse style like white paint chipping off to expose wood. B- Chippy white tells a story. (In my case, the story of some farm animals.) ? ?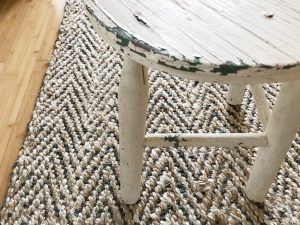 I knew I loved this little stool. ? My mind began envisioning all the spots in my home it would go. ? Helpful Hint – If your mind does this on a piece, there's a good chance you need to buy it.?? Sure enough, this chippy jewel didn't make it past the kitchen. It found a home beside my open shelves.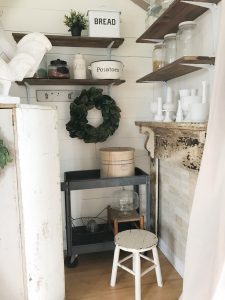 I can now reach my breadbox! ? BTW – Here's a link to an enamel bread box!