Yay, for another weekend!! ? I've got some really exciting products I've been loving recently! A total random combo but let's talk a little about boxwood, nail color and meat choppers.. Like I said completely random combo! ?

In the decor world of 2017, anything green is well loved! ? In fact, you'll notice a lot of white, wood and (fake or real) plants. It's very trendy yet timeless. Growing up my mother always said, "Every room needs something green" and she was right. ? Green represents life.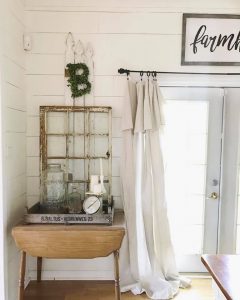 So, I want to bring this adorable boxwood initial to your attention! I ordered one off Amazon and absolutely love it. (Helpful Hint – Amazon has great prices on boxwood.)  I've found several places for this "B" boxwood throughout my home. Honestly, it looks good anywhere.
I love using boxwood in my home for Summer!! Btw –  You can order other letters. ? B is for Bowman.
So, before writing this blog I literally just got back from the nail salon and I must say I've found a new BFF. ??
Me and this
OP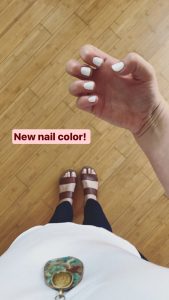 I Nail Color are going to be BEST Friends all Summer long!! ? ? It's called 
Funny Bunny by OPI and I'm obsessed.
Okay, now we're getting real random, my friend! I just can't go one more day without telling you how amazing this Kitchen Utensil is.. I feel I owe it to you. ??It's a utensil used for ground meat.
This. Will. Make. Your. Life. Better.
Again, thanks for reading my blog! Have a wonderful weekend!! ?