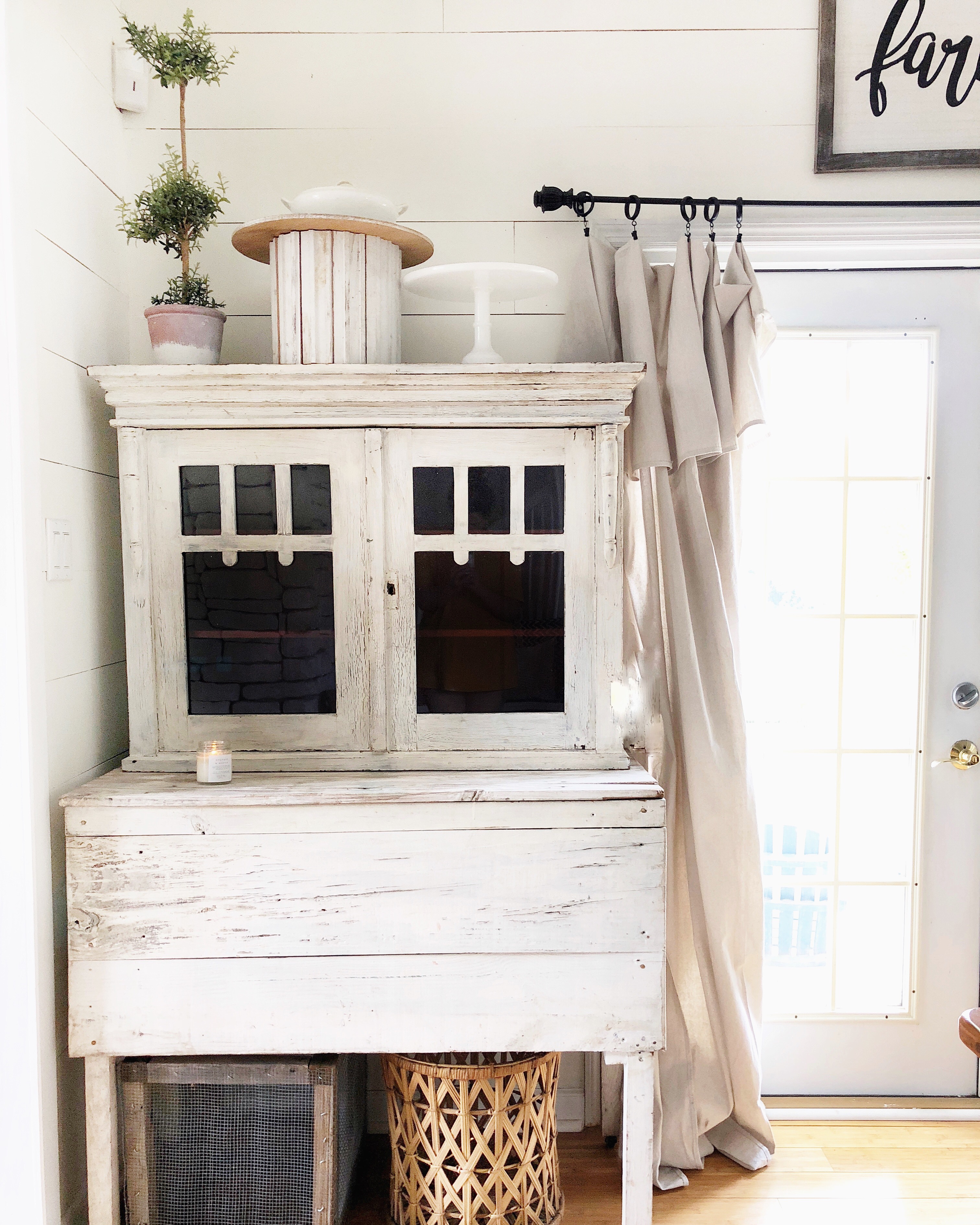 Chippy White Cabinet – Vintage Find
My knees become weak when I spot an old primitive style cabinet. Okay – that may be a little dramatic but seriously I love them & truthfully, always have! I remember being a child (approx. 7 years old) walking around antique malls with my mom and asking her, "Is this PRI-MI-TIVE, mommy?)
A few weeks ago I spotted what looks to be the top part of a primitive style hutch. It was white with glass that was possibly replaced 50 years ago. The inside was a dark red stain. Not all of the screws holding it together seem to be original – not that I mind. Beautiful hand carved details all around. Also, one of the doors was not properly attached.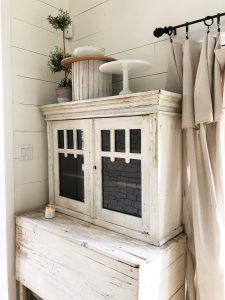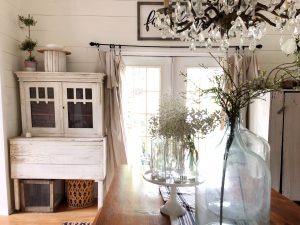 The vendor was asking $75. I got it for $60. Fair enough..
Eventually, I would love to hand this piece in our kitchen to replace some of the cabinets. However, taking down the rest of our cabinets is going to be a major job so for now the old cabinet found a home in the dining room. We set the cabinet on a white washed piece and the two look like they belong together. Almost as if this is the missing piece to the original hutch. Totally wasn't expecting that!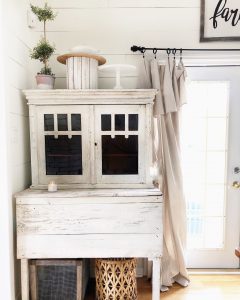 For me, it's fun to incorporate styles I loved even as a child. Although, I'm not always able to do this because my style has somewhat changed throughout the years. Example, I once wanted an all pink kitchen.. I sure hope this blog inspired you in some way today. As ALWAYS, thank YOU for stopping by my site today!