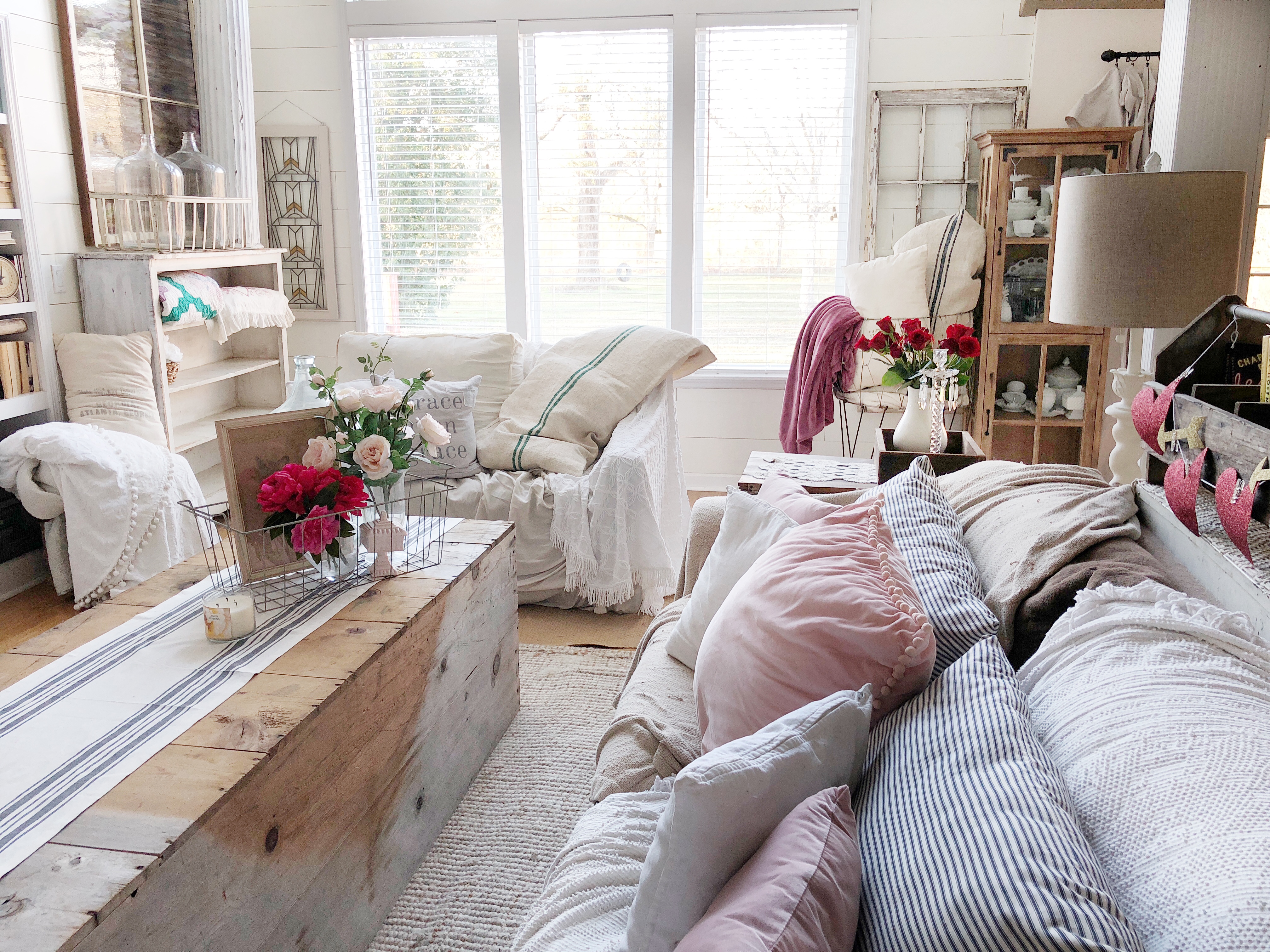 February Living Room (Valentine's Day Decor)
Flowers, chocolate and pink. February is such a fun month. I wanted to add a few fun romantically blush touches around the living room. Since our home is mainly neutral it didn't take much. Here's what I did!
Blush Pillows and Plush Blanket
I had a light pink pillow and blanket upstairs in a room I have for my little sister when she comes to visit. I brought those downstairs.
World Market had some pretty blush velvet pillows for $9.99 so I grabbed a couple of those too!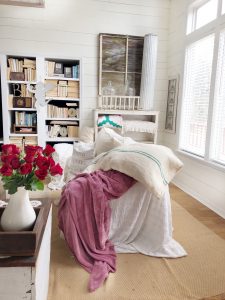 Pink Flowers
I already had several pink faux flowers in clear vases from previous springs. Although one is bright pink and the other is blush, clashing colors is cute for Valentine's Day decor in my opinion. I put them both in a metal basket on the coffee table.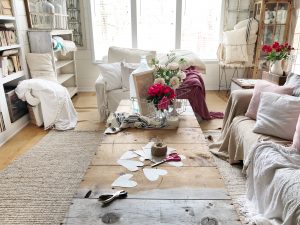 DIY Paper Heart Banner 
Next step, hanging some little paper hearts from the mantel. Read more on the DIY by clicking HERE!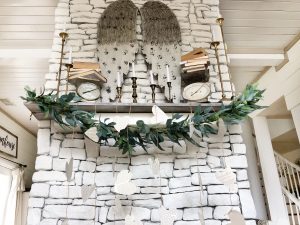 A Touch of More Pink 
Finally, I added to the metal basket on our coffee table a few little pinkitems I already had around the house. One being a vintage floral print I found at an antique store years ago. The other being a pink milk glass wedding bowl I bought when I was about 15 years old.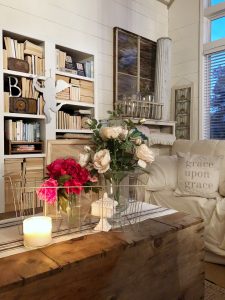 Okay, so that's how I added a few Valentine's Day touches to the living room without spending too much money. Look for blush pink items around your own house. Look in your Spring decor box and grab the pinks. Also, if you have a young daughter, shop her room! Hope this blog post inspires to bring romantic touches to your own home!
xoxo,
Karlee Bowman