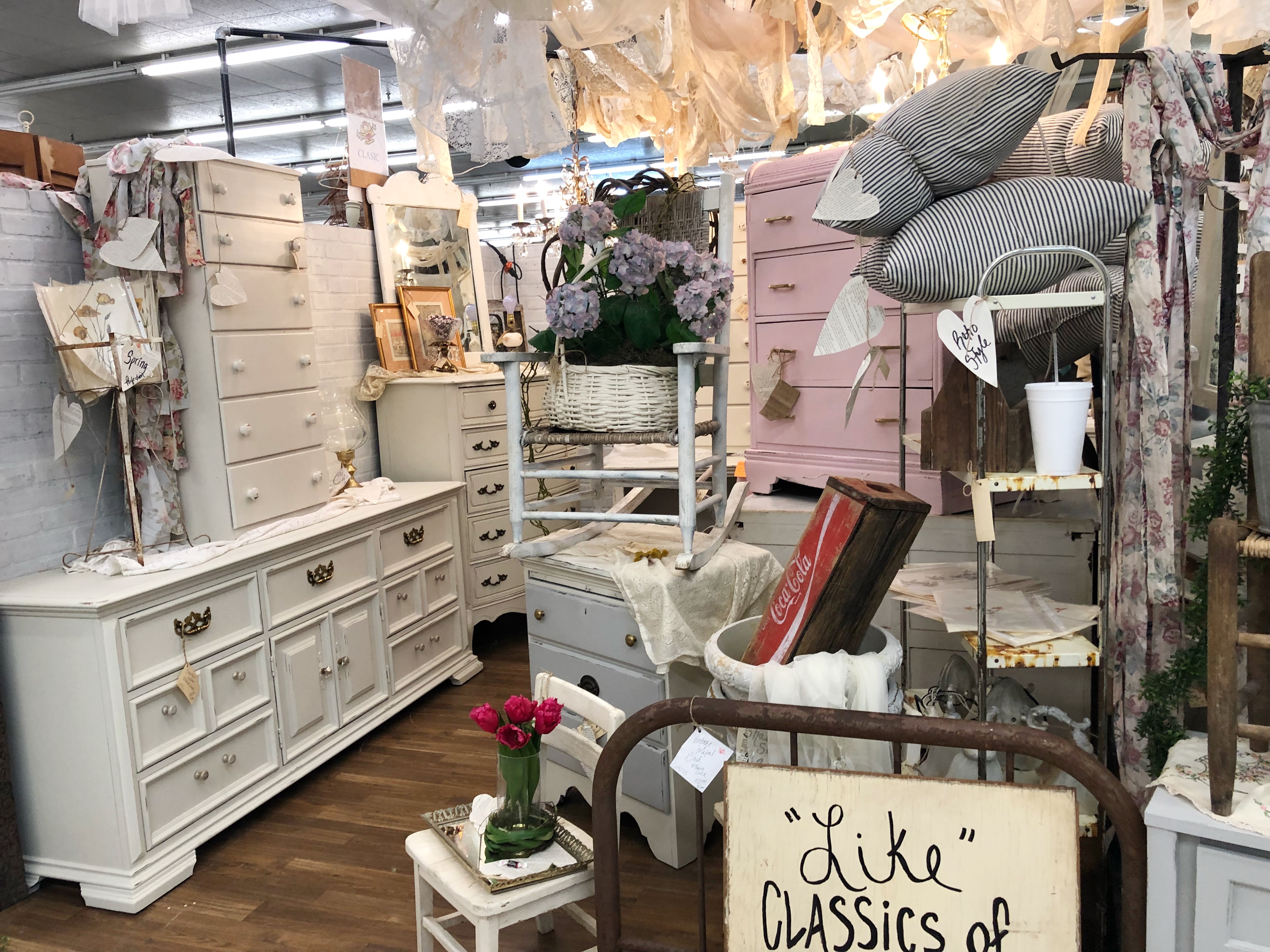 My Vintage Booths During February
Happy March!! Just wanted to update you on my vintage booths during the month of February. Despite it being a short month, I'm proud to say February was our highest month in sales thus far! (Huge thanks to my husband, Aaron, for making that happen)
Florals Sold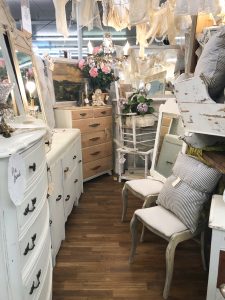 I noticed florals sold during the month of February. So very odd because I've never noticed florals ever selling this fast before. Faux floral arrangements and green garlands didn't last very long. I guess people were ready for Spring despite it being Winter.
My Favorite Piece
My favorite piece in February is actually still in the booth. (Believe it or not) It's an old small primitive style cabinet with original paint. I'm hoping it will find a home soon with someone who loves it's charm as much as I do!!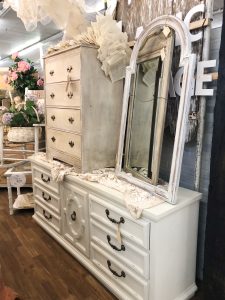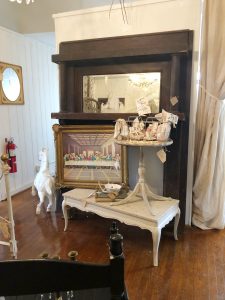 How We Did It
How did we achieve our highest sales month yet? By working 7 days a week and enjoying movies. When I knew I was in need of a mental/physical break, we would go see a movie. Seeing a movie forces me to sit down and enjoy. We would work, work, work than collapse on the couch and indulge in a movie or Outlander. So work and movies is how we did it!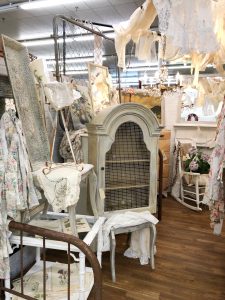 Now I'm excited for March! Last Spring business was slow so I'm certainly going to try to beat last year. I'll keep you updated!
xoxo,
Karlee Bowman