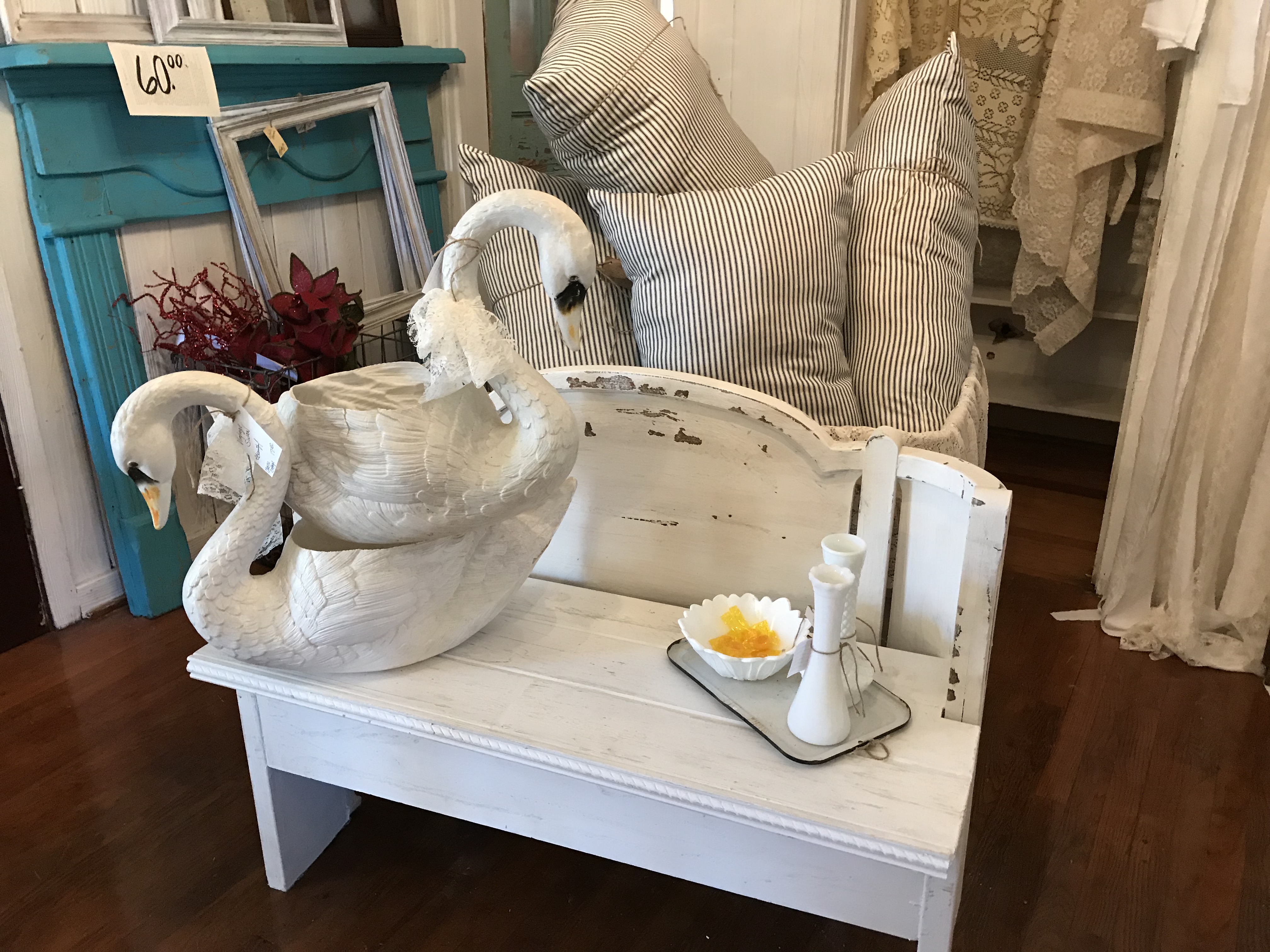 My Vintage Booth During The Holidays
The Holidays are in FULL swing! This season is a very interesting time for those of us in the vintage junk business. We honestly NEVER know what the day will hold sales wise.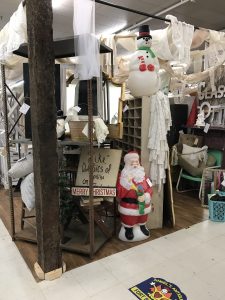 What's Sold –
I will say this, Christmas-y decor has been selling. Honestly, it's been selling consistently since October. This weekend I put a few vintage blow mold Santas in one of my booths thinking this is only to be festive in the booth because it's too late to sell Christmas decor. Would you believe they sold that very day!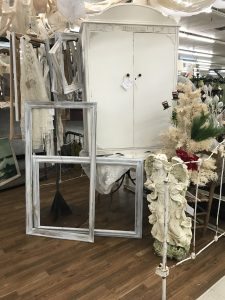 Furniture is also selling pretty well. I think it's pretty common to ask for furniture for Christmas. ?
What I've offered – 
I aimed for "gifty" items during this season. Beautiful mirrors, dressers and prints – anything that would make an awesome gift! ? I also tried to have everything blend well in the booth so it would be easy to shop. Here's what I mean – it's not really a "digging/searching" time of the year. I've aimed to have my booth in such a way that a husband could walk in and immediately find a piece for his wife. Makin' it easy on the eyes. ?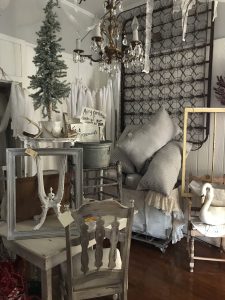 What I expect – 
Honestly, I expect it to be slow for the rest of the week; however, next week will be VERY busy! The week between Christmas and New Years was very busy for me last year. Shoppers are using that extra Christmas money and gift cards. They're also remembering how empty the house will feel after the Christmas tree is gone.  It's also nice to start the year off with new pieces. Thankfully, this year I planned ahead and should be loaded, stocked and ready!
Merry Christmas!!
Karlee Bowman